Discover pristine dive sites in Raja Ampat in the heart of The Coral Triangle, diving locations like Magic Mountain, Cape Kri, Changgo, etc. These are the Top 5 Raja Ampat Dive Sites - Part 3

----------

In our final instalment of blogs on the best dive sites in Raja Ampat, we take a look at the north. The north of Raja Ampat is known for epic landscapes, such as the views of Wayag Lagoon from the top of Mount Pindito. These epic landscapes extend below the water as well with amazing caverns and caves.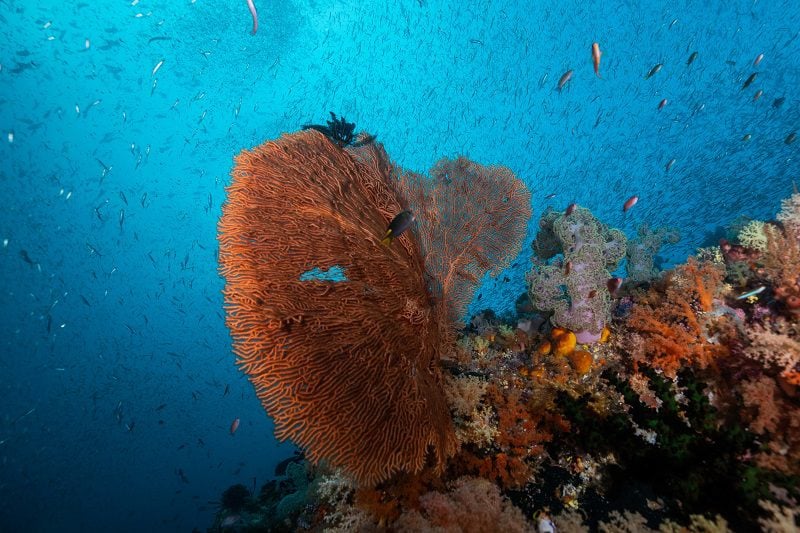 North Raja Ampat (Kawe Island) Changgo
Surreal underwater landscapes are the characterizing feature of Changgo dive site. A rock formation with a few sparse trees emerges from the waters at the surface, in the south-east of Kawe Island. As you drop down into the water you discover the first of a series of large cracks and ridges that surround this site.
When you delve deeper, you cross a sheer dropping wall and encounter the first of the strong currents at this site. While descending, keep an eye on the small nooks and crannies in the wall, if you get lucky you will find one harbouring a bizarre and colourful Nudibranch.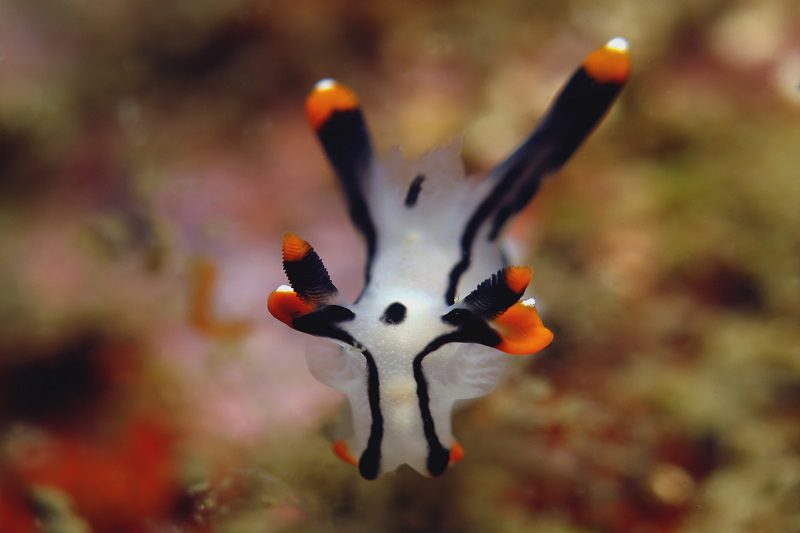 Traversing to the centre of this dive site, the wall suddenly opens to awe-inspiring archway seven meters in height. Dependent on current, you can either swim through this archway, or sit in the rushing water stream, and watch the schools of fish battle the current. Continuing on you will find massive overhangs, and walls absolutely littered with all sorts of soft corals and critters.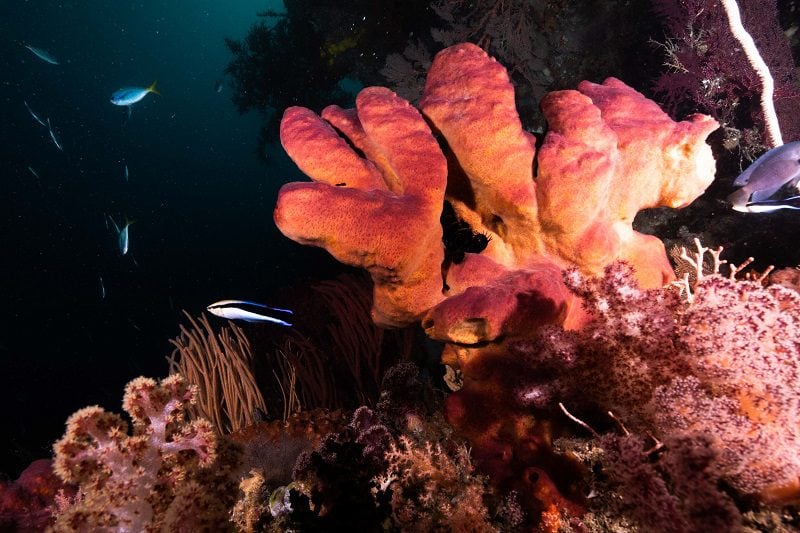 Timing is essential to make this dive possible. The area is quite exposed to open sea waves and a large surge can develop close to the emerging rock at the surface. Current is also quite strong in places, but there are also many sheltered relief areas along with the site. The close proximity of this site to Alyui Bay means that a night dive at the pearl farm jetty or fuel dock can be nicely tied into this day.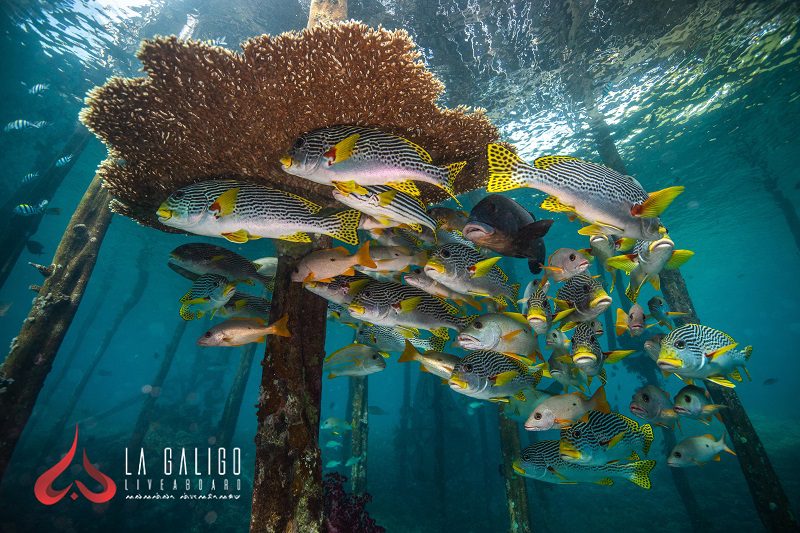 Wide angle photographers will love this dive for both the amazing landscape and also the large schools of fish.
Changgo
Location: Southeast Kawe Island, North Raja Ampat
Depths: 5m to 32m – best depth 20m
Marine life: Large schools of Banded Sweetlips, Bumphead Parrot Fish, Napoleon Wrasse,  Nudibranchs
No matter what you're after in a dive, Raja Ampat has it all. You can find dramatic landscapes, wall dives, slope dives and creatures great and small. This is just the top 5 that Raja Ampat has to offer, but in addition, there are many other amazing places for muck dives, night dives, wreck dives – anything that you want really.
You can visit the northern area of Raja Ampat on the "Raja North" or "Ultimate Raja" dive itineraries. La Galigo Liveaboard will take you to these stunning dive sites from October through to April every year. To check availability please visit our website at www.lagaligoliveaboard.com