La Galigo – liveaboard diving Indonesia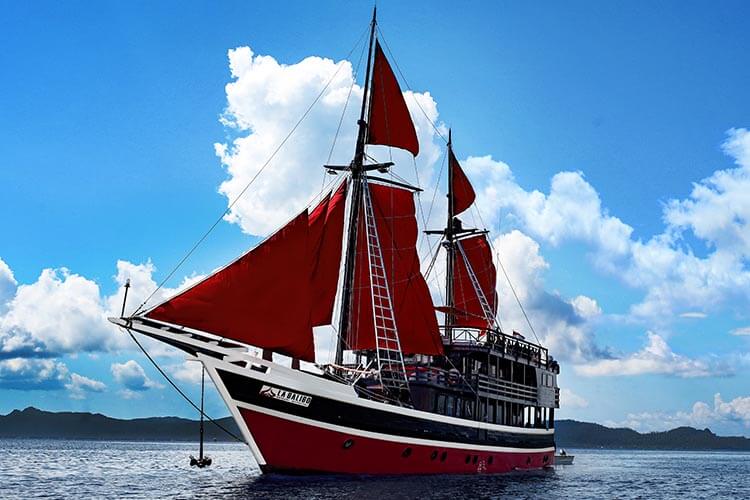 Dive more and experience more with liveaboard diving in Indonesia on La Galigo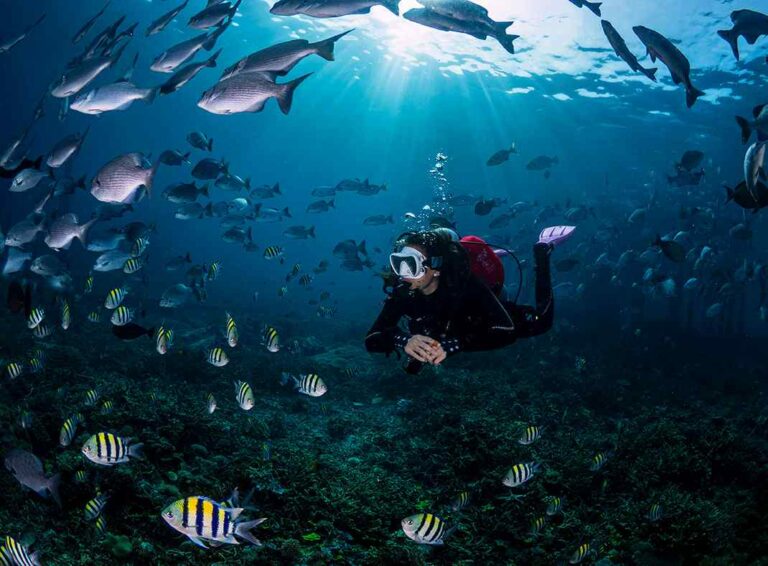 Our Ultimate Komodo tour offers guests a seven night itinerary to explore the entirety of Komodo National Park.
The islands of Komodo are located at the western most point of Flores in Indonesia. Its location is nestled centrally between the Indian and Pacific oceans, and with tidal movements between these oceans comes an abundance of nutrients, attracting a vast array of marine life.
From warm, shallow, and colourful coral reefs bristling with life, to current swept deeper cooler submerged seamounts. The diversity of marine life in Komodo makes it one of the best diving destinations in the world, so make sure you bring an extra battery for your camera as you will need it!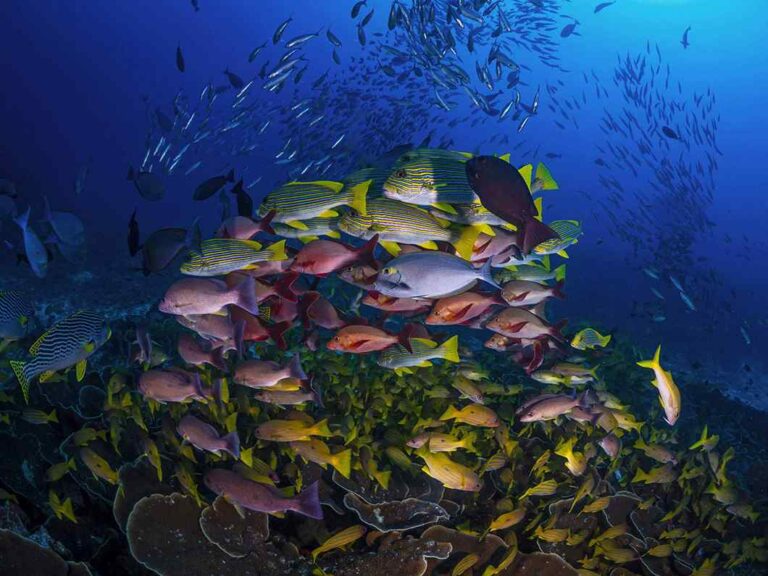 You will be most impressed by the tiled and roomy bathrooms, the fresh, soft towels and the incredibly comfortable mattresses and soft cotton sheets.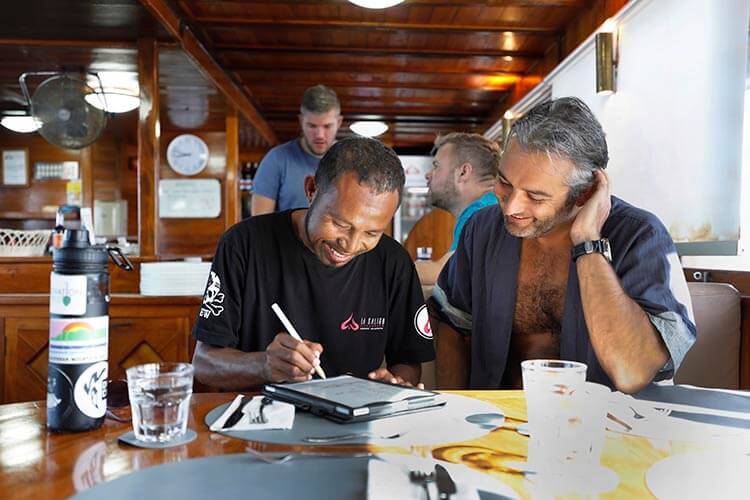 We love our guests to feel at home, and we have several deck areas where people can relax, take in the exceptional surroundings or just read a book.
Indoors you will find our air-conditioned communal space, where our internationally trained chef will serve you a mixture of Indonesian and International cuisine.
Our communal lounge area is also filled with an extensive library of books, games and a TV and is the perfect space to share your experiences of another impeccable day's diving.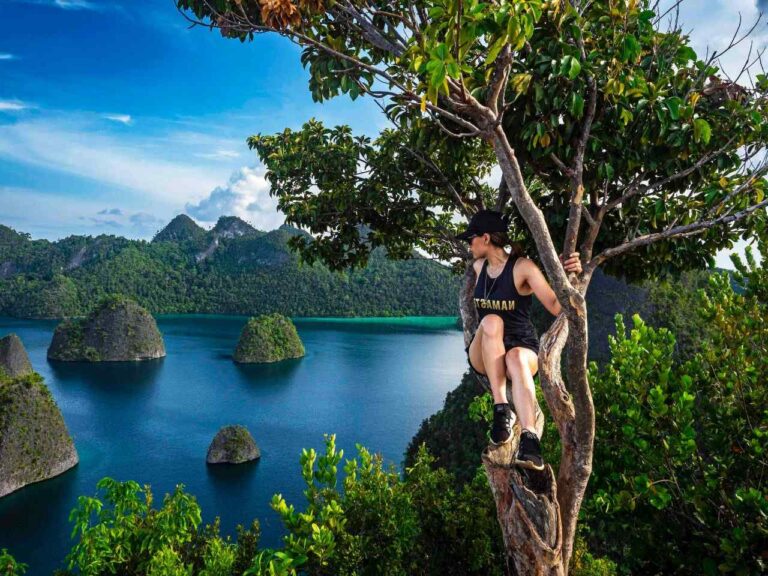 This article was featured in 

Check out the article here
Where do you want to go liveaboard diving? Check our trip schedules below ▾