Dive More
Experience More
Discover The Natural Wonders of Indonesia with La Galigo Liveaboard Diving Trips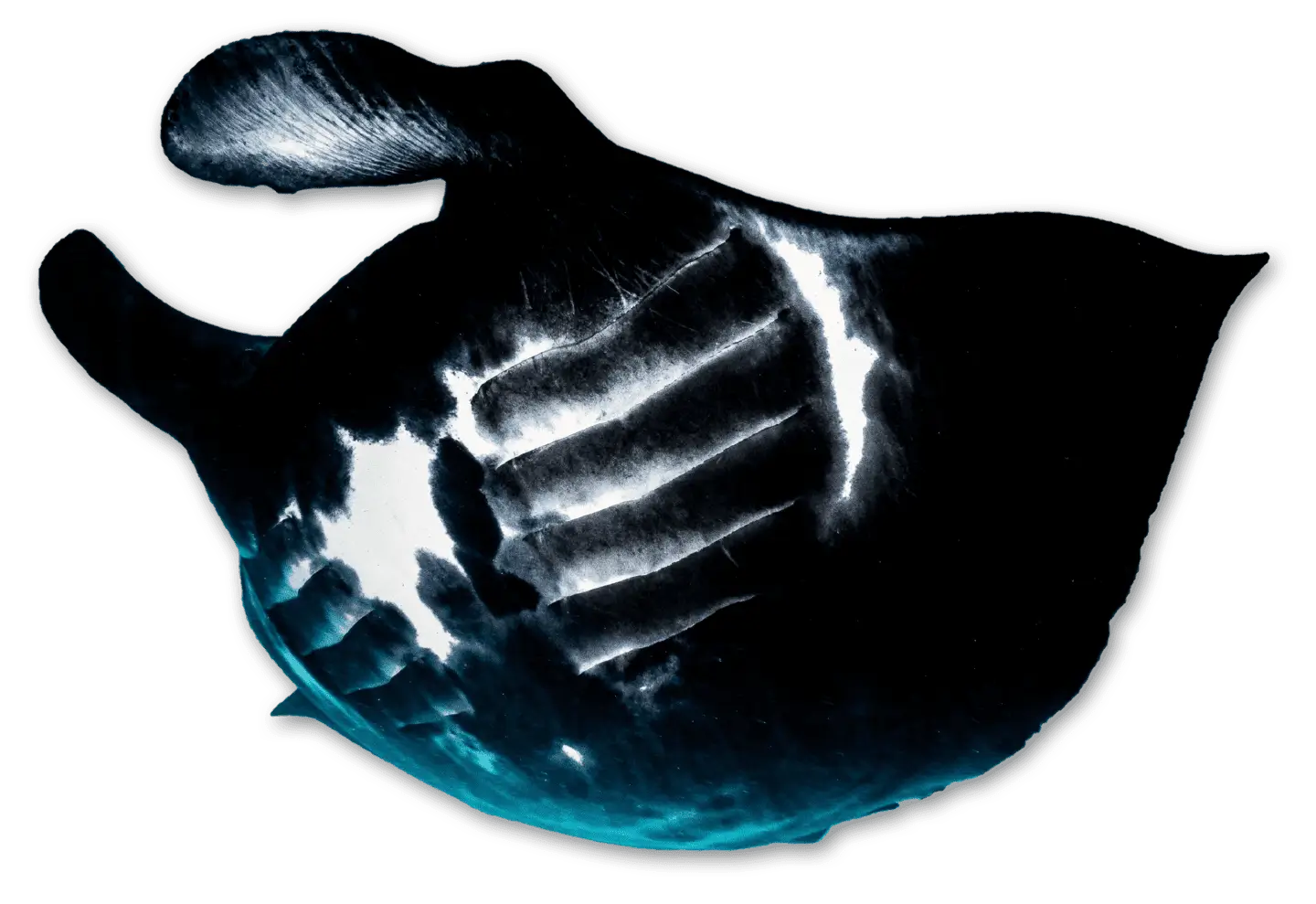 La Galigo is recognised as one of the best liveaboards for diving in Indonesia and
offers trips to famous diving locations such as Komodo and Raja Ampat.
Indonesia holds the record for the highest Marine Biodiversity on the planet, and is home to
'The Coral Triangle'
. The concept of La Galigo was conceived back in the early 2000s when two avid divers wanted to explore some of the pristine reefs that call Indonesia home but found that all existing scuba diving options were often out of their budget.
La Galigo Liveaboard is very much a friends and family affair, and our offers for liveaboard diving trip is always focused on fun and guest comfortability and are exceptional value for money. Our trip prices range start from $2,160 for 6 days Komodo liveaboard diving trip, and start from $3,375 for 8 days Raja Ampat liveaboard diving trip. The price include food and drinks 
(drinking water, non alcoholic)
, diving three to four times a day or do snorkeling, and land tour.
Book direct and get exclusive benefits
10% Deposits
Many operators and third-party resellers often require between 25% and 100% of the full value of your trip before confirmation. Here at La Galigo, we have a reliable solution for you.
We want the future of your booking to be secure. So, at La Galigo, for the remainder of all scheduled trips in 2022, and until September 2023, we now only require a 10% down payment as confirmation. This applies to all early birds who book 60 days or more before your embarkation date.
* 10% deposit only applies to FIT (Free Independent Traveler) bookings. For FBC (Full Boat Charter) bookings, a 25% deposit is required.
Free Dive Insurance
Who doesn't like a freebie? When you book with us direct, we are happy to offer you a free diving insurance policy which includes medical evacuation for the duration of your trip. We prefer to work with our established partners at the Divers Alert Network (D.A.N.), and a comprehensive policy will be attached to your booking if you do not already have one. For safety, we require all our guests to have a dive medical policy, but this one is on us!
Flexible Rescheduling
When you book your unforgettable adventure direct with us, we will make sure you have the best experience possible. That's why we offer the fantastic feature of flexible rescheduling until September 2023. With our one-time rescheduling option, you have the freedom to make changes to your trip without any hassle.
*Flexible Rescheduling option only applies to FIT (Free Independent Traveler) bookings. Ask our staff for full details including time restrictions for reschedule eligibility. An administration fee of US$50 pp applies.
Guaranteed Departures
All of our scheduled trips are guaranteed to depart regardless of how many confirmed bookings there are, so you can book in confidence with us knowing that if you are the only person on the boat…you will still go diving! We offer some of the best dive sites in the Komodo and Raja Ampat, so you can be sure that your diving experience will be unforgettable.
Logistics assistance
Need help with local flights and hotels? When you book with us direct, we will help you booking Indonesian domestic flights and hotels, giving you peace of mind that you'll arrive with time to spare for your trip or your flight home. So it's a great choice to book direct!
Best Price Guarantee
You will not find our published prices cheaper anywhere else, and after you deal with us as a direct guest of La Galigo, we can offer you further discounts on hotel bookings and for future trips.
We have multiple secure payment options, including bank transfers and credit card payments to internationally recognised banks, including Wise, PayPal and other Banking options also.
Mark M.
★★★★★
Excellent diving with exceptional crew and dive guides. Comfortable accommodation and delicious food. What else can I say ? My third trip with La Galigo, consistent quality - Book early !!
Paul N.
★★★★★
August 2023La Galigo is a very professionally run operation. All the crew were incredibly friendly and attended to our every need. Honestly, you could not ask for more.The ship is super clean, well appointed and very comfortable. Plenty of areas to get away from things and enjoy the amazing surroundings whether at anchor or underway.The Jurassic Komodo Cruise programme was really well thought out and provided great exposure for both divers and snorkelers over the 6D/5N cruise.Our cruise director Fareez was a super nice guy an very complete when it came to explaining the programme. Briefings on every dive were on time and very detailed.It has to be said that our meal's were exceptional - Raja and the boys in the galley did an incredible job - nobody went wanting.As for the undersea life, every dive had something different and all were absolutely special - some amazing macro stuff. We went to experience manta rays for the first time and we were not disappointed - absolutely incredible! Indonesia has so much to offer and as snorkelers and free divers the 'beat' was just perfect for us with 3 dives per day.Our time on La Galigo will remain special and very memorable.We highly recommend La Galigo and crew.Paul Nevin and Huguette Simard (Australia)
Andrew D.
★★★★★
Absolutely amazing trip. The boat was great and easy to relax in between dives. The diving was amazing and everything was taken care of, all you had to do was be ready for the delicious snack or drink they had prepared. And the thing that surprised me the most was how amazing the food was, chef was top notch. The whole crew were accommodating and made the time on board enjoyable from start to finish. Would highly recommend.
Chloe Y
★★★★★
I went on the Jurassic Komodo trip with La Galigo in Aug 2023. This was my 4th liveaboard and I'd say it's the best one I've been on! Shout out to the cruise director Fareez - the level of details he gets into and the thoughts behind all the planning he does make me feel safe and well taken care of right from my very first text message with him ahead of pick-up.The boat is clearly well maintained - everything was squeaky clean and tidy throughout my entire trip. The food was fantastic!! What talented chefs. The crew is without a doubt the most professional and welcoming bunch of people I've ever dived with. Everything about the dives was planned and explained in advanced in well-drawn details. My DM Ambat was attentive to my needs throughout the trip and was patient and thoughtful with his solutions. And more importantly he was fun and so full of curiosity - made me laugh in and out of the water :). I was also happy with the itinerary - we were able to do very fun night dives every night of the trip, and the mix of diving and a couple trips on the islands felt just right.I'd go back to Indonesia for Raja Ampat with them in a heartbeat.
Gene G.
★★★★★
Loved this boat and trip. The diving was great, the crew was friendly and unbelievably patient and helpful, the food was varied and tasty, the room was very comfortable, the rental equipment was first rate. Could not imagine a more pleasant and enjoyable diving trip, everything we were hoping for. Thank you, La Galigo, for a great trip.
Juan B.
★★★★★
Unforgettable experience! 100% recommend to join La Galigo for a diving liveaboard. My wife and I did the Jurassic Komodo (5N/6D) with them and couldn't be more happy with the trip. The boat is beautiful, the staff is so attentive, and the diving sites are unforgettable. I hope to visit Raja Ampat in the future and will defitnely do it with La Galigo again. Thank you, La Galigo team!
Julian B
★★★★★
10/10!I joined the jurassic Komodo national park 6D/5N Trip in august 2023 and it was such a great time!The crew, the boat itself and the dive sites are amazing! Cant stop dreaming about it.I am looking forward to come back for the trip in raja ampat asap.Every single day was unique and i cant thank everybody enough for their effort. Great job guys🤙🏻🤙🏻👏
Amro A.
★★★★★
La Galigo Liveaboard are very professional and well organised! We did the 6D/5N Jurassic Komodo trip in Jun 2023 and couldn't be more satisfied with the service. Itinerary is well thought of, staff are very friendly and professional, food is delicious, and the boat itself is spotless and in a great condition. If you choose La Galigo, you will not be disappointed!BIG shout out to the legendary divemaster, Fendy, for finding my mask after I dropped it on a drift dive. 10/10!
Daniel L.
★★★★★
We did Jurassic Komodo tour and for sure I can say we had the best times of our life onboard La Galigo! Great food, great crew and amazing dive experiences. The boat is super clean and confortable. Feerez was always around taking care and sharing laughs with everyone. Raja always kind and careful during every meal. Dive guides were so professionals giving us confidence to enjoy all dives, even when we had strong courrents. Thanks for everyone! Excited to be back as soon as possible.
Claudia B.
★★★★★
It was literally the Best Trip ever. I was quite new to diving and a bit scared that everyone else was super experienced but my Dive Guide was so chilled and amazing and I felt so safe.I had so much fun and the crew is bloody amazing. The cabin was super nice and the bed very comfy.The food was exceptionally good and I gained 2 kilos 😂.I will come back for two more trips next year and can't wait.
Peter H.
★★★★★
I was recently part of a group of 14 friends who stayed on La Galigo in Raja Ampat, Indonesia, for the last voyage of the season. In short, the trip was spectacular! Everything about the trip was amazing...the staff were very friendly and hard working, the food was delicious, the accommodations were very comfortable (each unit had an ensuite bathroom), and the diving...well...if you dive and want to treat yourself to one of the best dive spots on the planet, La Galigo is the way to go. We have traveled extensively and the the service on this trip was extraordinary. The dive-gear was always ready to go and the guides were very knowledgable and enthusiastic. At the end of the trip we felt we had made some new friends and would not hesitate to return, when/if the opportunity arises. Many thanks to the entire staff for making this a trip to remember and to Nick and Tom for creating such a special experience!Kindest regards,Peter (and Celine)
Steve k
★★★★★
Fantastic trip, guides and crew. Trip was delayed for COVID but owners ensured that we went when able while many other companies went under without refunds. Food was amazing. Highly recommend for your Raja Ampat live aboard adventure!
Sylvain G.
★★★★★
Enjoyed a great liveboard week in Raja Ampat. Great dives, comfy rooms, good food and very friendly/servive oriented crew.
David R.
★★★★★
Best crew, great boat, great food, brilliant diving. Just finished my 2nd trip with these guys, now saving for my 3rd. Couldn't recommend these guys highly enough 👌
Jeremy H.
★★★★★
This was my third liveaboard and it was a top-notch experience. The diving was amazing, with schools of fish on almost every dive, sharks (including wobbegongs and walking sharks), mantas, many nudibranchs, and beautiful coral. The cruise director was great and made sure the guests had fun, and all of the crew were awesome, constantly keeping the boat organized and clean with warm, friendly service. The food stood out as very good and definitely above the typical liveaboard fare - all of the guests agreed. It was a 5-star experience, from helping take care of your equipment, towel service, snacks after dives, friendly crew, great food, and great dive masters. Our suite room was particularly nice with a sitting area and private balcony, but all of the rooms seemed comfortable and clean. I would definitely recommend La Galigo to anyone looking for a great liveaboard in Indonesia.
Shannon R.
★★★★★
An amazing experience. So many awesome dive sites, each with their own charm. End to end first class service, from room cleanliness, food quality, staff courtesy, dive master professionalism to pick up & drop off. All round 5 star experience. Thanks to Fareez & the crew for making this an unforgettable trip. Shannon & Paul (March 2023)
Damon H.
★★★★★
I've been on a fair share of liveaboards- this one really stands out. Great crew, great Indonesian food, loads of special effort by the boat to make the experience 5 star- post dive snacks, personal towel service, small dive groups, comfortable, clean rooms.
Tahiche de P.
★★★★★
Superb diving, awesome land excursions, beautiful, clean and well maintained boat and a very helpful fantastic crew. What more can you wish for your holidays?
Sally S.
★★★★★
Fantastic liveaboard! The dives were stunning, the service was 5 star, the boat was beautiful and very comfortable and I considered kidnaping the chef the food was that delicious!Can't wait to do another trip on La Galigo!
Anne-Louise V
★★★★★
I did an 8 day Raja Ampat North cruise.I absolutely loved. The boat was great, clean, comfortable with heaps of character.The only thing better than the location & sites were the crew and the food! Staff were really friendly, knowledgeable and helpful. The food was so tasty and there was so much of it.Fantastic shore excursions - the views blew me away.The diving was mind blowing. Manta Rays, reef sharks, turtles bigger than me. There was so much bright, healthy, colourful coral to see.Would highly recommend.
Laura
★★★★★
I just returned from a trip of a lifetime aboard La Galigo and can't sing enough praises about this operation.From the pre-sail communication from the head office to the follow up post-trip, the customer service has been second to none!I completed the Raja Central & North trip and was astonished by how well organised everything was. Not only did Fareez, the Cruise Director, ensure the entire trip ran seamlessly and all 14 guests were comfortable and well tended to during the week, he was always up for a friendly chat and laugh.The boat itself is a beautiful sailing ship with very comfortable cabins and en-suite bathrooms. Having been on other liveaboards in the past, being able to have a hot shower with great water pressure every night felt like such a luxury! There are also plenty of space on the deck to hang out or nap between dives.Needless to say, the diving was simply EXCEPTIONAL but dive guides were world class! The briefings before every dive were so detailed and we dived in small groups, so the guides always had eyes on all the divers PLUS whatever wonderful creatures and critters they were showing us throughout the dives. Special mention to my wonderful guide, Aghi, who had a knack for finding everything from macro to sharks and mantas. I felt so lucky to have dived with Aghi.All the crew and staff worked tirelessly cleaning our cabins daily, serving up the most delicious meals (I can write War & Peace on the food alone!), cleaning and preparing our dive equipment, helping us pre & post-dives and generally going above and beyond, all with the biggest smiles on their faces! As a solo traveller, I was made to feel so welcome by the crew, including Nick, the co-owner who was a wealth of knowledge and was always on hand for additional support if needed.I also loved all the land based activities and felt like it was a perfectly curated route to see the best of central and north Raja Ampat.I can't recommend La Galigo and its team highly enough, and am already planning to return in the future for round 2!
James L.
★★★★★
We were a group of 14 and had Brilliant week on La Galigo! The diving was brilliant despite the terrible weather, the crew and dive guides were excellent.
Kim S.
★★★★★
Had a great week on La Galigo!!!Super nice rooms, amazing staff, great experience! As soon as you get back from your dives (usually 4/day) the crew awaits you, wrapping you in a towel and taking care of your equipment. The boat is super nice, you actually feel like a pirate! I did the north & central tour- Wayag was definitely my highlight!Food was nice as well, especially after spending 3 weeks at local home stays (even though they're great too). Big thanks to Raja and my extra portions of ice cream!!! Would come back any time and hopefully will soon! Thank you guys!!
Hannah T.
★★★★★
This was my first time on a liveaboard and it far exceeded my expectations. The boat itself was comfortable and immaculately clean, the meals were fantastic (and catered to dietary restrictions), the diving was breathtaking and the staff was equally phenomenal. I wasn't sure about the safety or hospitality of living on a boat like this, but I needn't have worried. There were 3 divemasters on the boat so we dove with groups of just a few people. Before each dive we had a dive meeting where we learned about the dive, our course & what to expect. It took away all stress and made me feel super confident in every trip. Engineers took care of all our equipment and it was cleaned and kept in top shape. The boat was stocked with first aid items and every coral scrape or achy ear was treated with care. They even kept extra oxygen and a defibrillator on the boat.When things went wrong (like a leaky roof over our bed), the staff worked hard to right the situation. Beyond being first class professionals, the crew was plain fun. They even threw us a party on the last night, performed and joined us for singing and dancing on the roof deck. And when I got tired of diving, a staff member would graciously take me to an island to read or snorkel with me. I would 100% do this trip all over again.
Natalie S.
★★★★★
Amazing experience with great crew and service. Highly recommend!
teje3
★★★★★
Hicimos una ruta de 8 dias por Raja Ampat con la Galigo y el servicio en el barco fue magnifico. La tripulación siempre muy atenta a ayudar y a hacer la estancia lo mas comoda posible y todo bastante bien gestionado.Buen barco para hacer un liveaboard.La ruta se fue adaptando para hacer esquivar el mal tiempo y una plaga de medusas en la zona de Misool, quedando una ruta con los mejores highlights de la zona.En mi opinión La Galigo ofrece lo que se puede esperar de un liveaboard.
Mathias H.
★★★★★
wir haben die große Raja Ampat Ultimate Tour gemacht, elf Tage tauchen . Ein fantastisches Erlebnis, eine großartige Unterwasserwelt, und ein wirklich tolles Schiff und eine tolle Crew! Wir haben uns sehr wohl gefühlt, alle waren sehr freundlich. Immer sehr aufmerksam und haben versucht, unsere Wünsche zu erfüllen. Das tauchen war sehr professionell und immer sehr sicher. Und gleichzeitig fünf Sterne mit allem Komfort. Die Diveguides haben uns großartige Dinge gezeigt. Wir können diese Tour absolut empfehlen!
Martina R.
★★★★★
We had a wonderful time.Great service, great food and great diving. We felt always very safe with our diveguide Fendy.
Andre H.
★★★★☆
Everything regarding diving was professional and the crew was attentive. But at food and accommodation is space for improvement. My bed got wet during rain, due to a leakage from the ceiling. The food was ok but could be more various.
Jonathan
★★★★★
La Galigo was one of the best travel experiences I've ever had. Their crew and customer service was extraordinary. So much that my wife are now debating if we want to go somewhere new or repeat a trip with La Galigo in the next couple years. Fareez, Raja, and all the other crew members truly go above and beyond.
The O.
★★★★★
Excellent boat. Helpful, friendly and super efficient crew. Great Food. Small groups … 4 people per dive guide. Birthday cake a real surprise and delicious, plus crew singing. A treat. Spotless everything including dive gear washed at the end of every dive and at the end of your trip. No smelly dive areas which is unique especially at the end of a trip. Super comfortable mattresses in comfy cabins. Just fabulous.
Jessica K.
★★★★★
Being aboard La Galigo was one of the most memorable trips of my 6 month travel adventure. The dive sites and land excursions were just incredible and the boat was very spacious and comfortable for living in. Above all, the welcoming nature and fun loving energy of Tom, the dive guides, the crew and the rest of the group made this a truly special week for me!I am really looking forward to joining them for Raja Ampat in the near future and highly recommend them to anyone 😀
Christian F.
★★★★★
This was our fourth liveaboard and we had an absolutely super time with Tom and the crew, all of whom were pulling their legs out to make sure we had a fun, comfortable and safe trip. Fendy, Aghe and Steve have a sixth sense for finding macro critters and Raja, Decky and the kitchen crew will keep you well fed. The rooms are charming and the boat has a good layout that lends itself well to both socializing or finding a quiet corner to read a book in. Looking forward to doing Raja Ampat with them in the hopefully not too distant future.
Ashlyn K.
★★★★★
We had such an incredible week aboard La Galigo that we wished we could do another - it was so hard to leave!Dive sites were phenomenal. Dive guides knew the area well. Equipment rented felt safe and secure. The staff help you with everything - load your gear on/off the small boats before/after a dive, clean everything and have it ready for the next one! (Of course you do your own safety checks to ensure everything is working properly before each dive, and if you wish to handle your own equipment 100% they understand.)The food was great and there was variety each day.Bedding was nice and comfortable. They even offered turn-down service each night!Fun surprise dinner the last night!Absolutely loved our experience and will definitely be back in the future!
Valentina D.
★★★★★
Amazing experience! 100% recommended, very experienced dive masters, you will feel safe and have a great time!
Rodrigo D.
★★★★★
My first time on a liveaboard and I couldn't have chosen a better company. The infrastructure was great (nice and clean cabins, great communal areas); and Tom and his crew were also amazing - super helpful, friendly, cheerful and knowledgeable. Thanks to them we had great dives and I was able to just relax and enjoy (or relax as much as possible when you are trying to do and see as much as is available!).Totally recommend.
ian L.
★★★★★
These guys know what they're doing. Clean, comfortable, not over the top. They know where to dive and how to make sure you have a good time when not diving too.Tom is also an excellent problem solver - which comes in very handy in these uncertain times with changing regulatory requirements being very much the norm.
Silvia D.
★★★★★
Hands down the best vacation you'll ever book. Worth every penny. Tom and his crew went out of their way to make this the trip of a lifetime. I spent a lot of time researching Komodo liveaboards before booking. You don't have to. Just book it. These guys are exceptional.
Jose luis R.
★★★★★
Una experiencia inolvidable, buen buceo, buen servicio, y buena comida local, su patrón y dueño TOM es una persona encantadora te sientes como en tu casa, os lo recomiendo.
Santeri A.
★★★★★
My experience at La Galigo Liveaboard was fantastic. Could have not asked for better experience and service while being out in the middle of the oceanThings that made this trip special:- Location: Diving in Komodo is an incredible experience and if you are a dive enthusiast, I highly recommend visiting this area- Boat: The boat was incredibly well kept when we got there and along the 8 days the staff maintained the boat very well throughout the journey (cleaning your room, common area, after-dive mess)- Staff: The service provided by the staff was attentive but giving you your space at all times. The level of service was outstanding to the degree that it felt luxurious. Tom the owner who was with us during the trip was incredibly entertaining and made the trip even better- Guests: Customers who decided to come on this boat were fantastic. The experiences we had was only made greater by sharing it with like minded individuals who came from all over the world to see Komodo's beautiful underwater worldLa Galigo and the entire team - I thank youSanteri
Lester C.
★★★★★
Travelled with the LGL team end Feb over a duration of 8D7N for Raja Ampat Central/North scuba diving. Boy, was it a wonderful experience! From the get-go, pick-ups from hotel, the intermediate transports, liveaboard briefing (meals, timing, safety), ship's punctuality to various dive sites scattered across the region - were all very well catered for. Not to mention the on-board crew's hospitality & warmth, you could always hear some laughter around, and Raja's (yes, that one of the crew's name, and no his last name is not Ampat) service during dining & teabreak hours are the best! There may be some minor hiccups here and there during your stay, but be sure to speak with Fareez (or whomever the crew or cruise director on-board) and they are very attentive to your needs. Liked the setup at the back of the boat, with a lowered platform, making it really easy for you to get on & off the little boat transfers to dive sites; as well as the efficiency of the crew in setting up your dive gears, and assisting you in offloading your equipment post a dive. Look out for their (occasional) banana fritters snacks after your dive, we kept asking for more!
Robert R.
★★★★★
What a fantastic experience! The crew was professional, energetic and made the trip so enjoyable. They take care of everything so you can focus on diving. I've dived all over the world and each dive was easily better than any previous dive. The crew takes care of setting up your equipment and getting it on the speed boat to take you to each dive site. The food was excellent and plentiful. I loved my cabin which had great AC and a very comfortable bed and bedding. Everyone on my trip had a great time and I expect you will too!
Daniel W.
★★★★★
Great time and experience aboard La Galigo. The crew was excellent and cared for your every need. The dive briefings were excellent and the way they conducted the dive operations was superb. My wife and I highly recommend La Galigo.
Lucian B.
★★★★★
We enjoyed everything: rooms (enough space in room and bathroom), food (amazing what the chef can prepare in a small kitchen and spending all day long under heat), diving and crew (forever grateful to the guys that saved my drone, without any request they took the small boat and went for it). La Galigo has a nice rustic aspect, I would recommend only a speaker system in the rooms and upper deck, so the cruise director can announce different events and you don't need to keep an eye on the watch or set an alarm.
Y M
★★★★★
Thank you La Galigo! It was a wonderful trip in Komodo. I enjoyed and felt relaxed on board. All crew members were very friendly, food was really delicious, and the diving was amazing.I forget to fill out a questionnaire, please say thank you to my best guide Vicky and the crew who always handed me a towel and drink after the dive.I can't wait to go back!
Omega P.
★★★★★
Pelayanan sangat memuaska
Kayvan T.
★★★★★
the best diving in the world, most likely. friendly crew, great guides, good food and lots of diving... dont know what more you could ask for!
Eduardo Vela (.
★★★★☆
Super friendly and professional team. Ali kept the group in good spirits and looking forward to the next day, Fendy did a great job showing us around the dive sites and keeping us safe (+Alex & Pablo on the night dives). Every day Faldes and Raja gave us great service in the restaurant, big and small John, and Ardus kept watch on us from the speed boats and the rest of the crew navigated us safely around Raja Ampat. Great team and whoever hired this team did a great job :-). The boat needs a bit more love to be at the same level as the team, specially around insect/cockroach control, but I hope that's resolved after the dry dock. Definitely would recommend it! And I might come back for another trip next time 😁.🐊🐢🐍🐬🐟🐠🐡🦈🐙🐚🦀🦞🦐🦑🏝️🏖️🌊⛱️
Janne T.
★★★★★
Raja Ampat 8D7N North & Central - great tripWe had an excellent liveaboard trip onboard La Galigo. During the trip 23 dives were offered as well as two island hikes. The dives were amazing and we did both famous Raja Ampat classic dives as well as lesser known, yet stunning, crew favorites. We were lucky that the weather permitted us to visit also Wayag up north, there is not much diving there but amazing hike with views over the lagoon.Basically all the diving is amazing and great in Raja Ampat so that is a given. We liked La Galigo a lot and my dive master Fendy was excellent 7-year veteran on the sites. There was 4 divers to 1 dive master which was great. We did not experience strong currents really and if there was some, dive masters made the dive plan so that it suited our skills. Everything was professional and safe.Also other crew members were very friendly and did their best to let us enjoy this unique trip. Food was really good and there was enough of it always!The boat as such is rather new (2012) and it has been maintained. The common areas are spacious and you have both sundeck and a deck in the shades. The cabins have comfortable beds and nice size ensuite.La Galigo is not a luxury vessel but everything there works, the crew is great meaning that customers can simply focus on diving and enjoying the fabulous archipelago! Definately can recommend this boat.
sagar S.
★★★★★
An amazing trip to one of the best spots in the world! Diving trip to raja ampat was made to be emmaculate by la galigo team and all the crew was just fantastic with their service and knowledge of the sea! Felt safe diving the waters throughout with excellent guides, good company from all corners of the world! Guarantees!
Terence K.
★★★★☆
La Galigo is a comfortable liveaboard; I joined the boat for a trip in Rajah Ampat - some of the best diving I've had - mantas, sharks, turtles, frequent sightings of woebegone sharks, many critters and many nudibranchs - night dives were particularly good. The crew are fantastic, helping you in and out of the water, washing your gear and getting you ready for the next dive. In fact, I don't think I've ever encountered such helpful staff - they even helped me out of my 5mm wet suit & the drinks and snacks after dives were great. My cabin was cleaned every day, food was excellent and there were several shore trips to beauty spots. I've stopped short of 5* coz I felt that there wasn't any really comfy lounging area on deck - there was a roomy padded bench under shade, and on the upper deck there were some bean bags and matresses but nothing really comfy .......but I'm probably just being picky. It's a great liveaboard, well priced and the diving is outstanding.
Kevin L.
★★★★★
Great Raja Ampat trip with La Galigo - fun crew, great food and fantastic diving
Wackelzahnable W.
★★★★☆
Super Crew. Amazing Diving. Good food, BUT no one bothered that 25% of the guests did not eat fish. We had to go to bed hungry a couple of times. And the engine was quite load. The sails were never up and we had to kill the cockroaches.
H S (.
★★★★★
Gorgeous looking boat, fabolous host, great friendly and efficient service and staff, delicious food, beautiful dive sites and sceneries... simply amazing liveaboard experience.Given the challenging and sometimes tricky current pattern at many dive sites in Komodo, should seriously consider having two dive guides per group of 4, especially if some of the divers are less experienced in challenging drift diving. Local guide is imperative for such places as Komodo as they can navigate better due their extensive experience and knowledge of the sites. Have to thank Captain Nicko for being my extra guide in some dives, literally saving me from out of air situation 15m down in a very strong current. Safety should be the utmost importance of any dives, and clear protocol on how a separated group member situation need to be handled appropriately. My other personal experience of being shot up to the surface from 15m down and left by myself while my guide decided to continue diving with rest of the group shouldn't have happened. Luckily I surfaced In an area with no roping current and also close to the speed board, otherwise...??? I take these incidents as a learning experience but definitely do not want others to have similar experience.Other than that, it was a very nice liveaboard experiment and will have no doubt of coming back!
Diana
★★★★★
Our week on La Galigo was awesome. The boat is very well set up, and the team made diving a breeze. Everything organised and loaded prior to each dive, all we had to do was carry our mask. Dodi, our dive leader was awesome, and able to avoid the currents even while other teams had strong currents, we had virtually none on the same reef, at the same time. I will definitely pack a magnifying glass for all the small creatures next time. The dive tenders had long ladders for easy reboarding. After a dive, fresh water shower,and Raja was waiting with your towel and a hot drink. The food was amazing- thank you Gibo. Varied, Indonesian and western, and always lots of choice. Beautiful fresh fruit. Loved the battered bananas. Aly worked so hard to ensure everyone was happy, and always with an amazing smile. She is an amazing asset to La Galigo. Our topside room was comfortable, cleaned everyday, and fresh linen. A huge THANK YOU to La Galigo crew- you are awesome, and we will be back
Chris
★★★★★
The diving was very good but the experience made exceptional by the crews interaction with us passengers. The boat was full of laughter and good vibes. Don't worry about the cuisine as the food put out by "Chef" (Gibson)and his team was a pure Indonesian style of food of the best standard. The dive masters (Farhy-Neco and Dodi) made everyone at ease with a very professional attitude to diving. All in all an excellent live aboard experience....one I could do again and again and again.
Sven S.
★★★★★
Fantastic, well trained, fun, professional and accommodating crew, amazing dives, excellent food and a boat with a lot of character, comfortable cabins and an overall seamless and unforgettable experience.
Jadranka N.
★★★★★
If you are looking for an incredible place to dive and a "new family" to share your experience with..this is the live aboard you want to be on! Thanks for all the little and big moments! They are locked inside us, in our "happy place" forever!
James H.
★★★★★
Fantastic boat and crew that the owner Tom is rightly proud of. The local crew are a highlight if like me you travel to experience different cultures and people. The crew do their absolute best for you including the party and BBQ on the last night when there were Indonesian tunes and dancing by all crew and guests. The cultural exchange was 2 way and Raja can now shotgun a Bintang. The diving was fantastic with big currents and big fish as well as the macro. Food was tasty and plentiful with fresh fish, fruit and salads very welcome. Great value as well given the accom and level of service. Take an interest in the area and the crew, dont sit on the sidelines and you will enjoy it more. A boat for people who are travellers rather than tourists.
Joan N.
★★★★★
We had a supercool 5 days' trip on La Galigo. The dives were amazing! Our guide Fendy led us safely through the famous Komodo currents to all the best spots. He found us all the creatures that were on our wish list, and more..... whole crew was always very helpful getting us in/out of the water. Aya, the other dive guide, gave that sweet feminine hospitable touch to the crew. Good food served with smiles and good humour. Our cabin was comfy and practical with a very good bed, clean after our morning dives. The last night was incredible....full moon bbq and music entertainment by the crew singing Indonesian songs near a warming camp fire. If that doesn't charm you then what ever will?!Tom our cruise director was not only helpful with everything, his good humour and fun presence always made us laugh. We all totally got his dream, because we were in it for a few days. Living the good life, fun diving in beautiful spots on a fantastic boat, good laughs, relaxed and yessss stuffed with good food.Cheers guys, we will never forget you💗💗💗
Frank T.
★★★★★
We had a fantastic week on la galigo! Absolutrly a great crew, great dive guides, fantastic food! Thanks Tom, Fendi, Aya, Joe and the whole crew. Great diving! See u next time 🙂
Anjili S.
★★★★★
This was my first live aboard experience though I am a well seasoned traveler...Incredible trip!!!A fantastic diving experience and the most helpful,friendly crew!! They went over and beyond anything one could possibly ask for. Fendi, was by far, the best dive guide and took special interest in every dive... Having learnt that he has had more than 5000 dives... I was inspired by his enthusiasm & his want to share with others the beauty of the macro world. We dived sites like Toko-Toko and the Three Sisters... Absolutely pristine!! Almost seemed like a private dive site! My deep dive spec went off like a dream.. All safety measures under control and well adhered to.Needless to say.. Tom was the perfect host. It is apparent that he oversaw every aspect of the day! His penchant for small details and caring for the guests was transferred to his able team, carrying forward 'the feel good factor.'Every meal was a real spread with something for everyone! Breakfast included bacon,sausages,eggs to order and an Indonesian dish!... For lunch there was chicken, fish, vegetables and a few other options... Dinner- which started with soup... included a salad,sautéed veges and two different types of meats. The deserts were to die for! A must mention are the banana fritters that await you on the dive deck! Chef Evan went beyond all our expectations at the beach barbecue where we were received with little candles dug into the sand... with the crew singing 'welcome to my paradise'... making the experience ethereal! (Hopefully not spoiling it for anyone who wishes to be part of a La Galigo trip)The crew made a large effort to make everyone feel comfortable. Every sunset came with some lovely singing accompanied by a guitar & drums.We did have some leakages after the rain, but Tom and his crew were quick to sort every problem out. At this juncture I must also point out that I found a little bit of a musty smell emitting from my pillow, which I brought to Tom's notice before I left for the first dive... What amazed and pleased me was that, on my return I found my pillows... back in my room... dry and sun fresh! 😁It's these little things that floored me and I would definitely recommend La Galigo to anyone who's up for a good time... with fantastic diving, views,people and service.See you soon La Galigo!and God Bless! With lots of love...
Melissa G.
★★★★★
Review based on an Ultimate Komodo trip in June 2017.Great diving. The unpredictable weather resulted in unpredictable currents and visibility, but the crew was flexible and found great alternate dive sites. In addition, dive guide Fendy is incredible at finding macro creatures (Spanish dancer, flamboyant cuttlefish, etc.), and we also saw mantas on a couple of dives, and plenty of sharks. I always felt safe underwater, and Tom, the owner, gave me great tips to help with buoyancy and air consumption.I rented all of the gear except for my mask. The equipment was in great shape.The crew was generally amazing, and I cannot say enough good things about them all. Super, super nice and helpful, and really fun. The food was plentiful and good, and there was always both meat and fish options at lunch and dinner.The facilities are comfortable and pleasant, and while we did have a few leaks due to unexpected rain, Tom and the crew worked quickly to resolve the issue.Overall, I would recommend La Galigo whole-heartedly.
P' Nee S.
★★★★★
Excellent service
Allan M.
★★★★★
The trip was phenomenal, Raja Ampat is definitely an experience of a lifetime and much enjoyed my time onboard. The Crew is amazing and go above and beyond to make your stay comfortable and relaxing. They are as charismatic as the boat and will make you feel like part of a family. The chef onboard is to be complimented on the selection and quality of every meal and the other crew for making snackage and beverages available after every dive, love a hot chocolate after a nite dive.Having a live in band is also a great accompaniment to perfect surrounds. Would recommend the accommodation onboard as was luxurious with a massive king bed, aircon, lounge and fridge, the natural wood paneling really sets the mood for a sail adventure. We would have no qualms about recommending La Galigo as your charter of choice when looking at diving in Indonesia. Thanks Nick and the La galigo Crew for an amazing Trip.
Stacey Le G.
★★★★★
To be completely honest, the 12 days I spent on the boat were flawless... the diving was exquisite, the boat crew were exceptional, food so fresh and delicious and very plentiful, equipment was up to date and in great condition, the cabins were comfortable, such an organised efficient and highly recommended trip, and did I mention the diving was exceptional....would do it again in a heartbeat, la Galigo was worth every cent I paid... just beware the nostalgia and withdrawals hit hard when you return to reality!!!!!
Valeska B.
★★★★★
A great trip, amazing had a blast 🙂
juwita ayu maharani (.
★★★★★
The most fantastic liveaboard with an amazing crew ❤️❤️❤️❤️
Elizabeth L.
★★★★★
Beautiful boat, amazing diving, fantastic crew, home from home, can't wait to go back!
La Galigo was acquired in Bali, a beautiful purpose-built 'Phinisi' style dive Liveaboard, handcrafted by the Bugis people of Southern Sulawesi. We pride ourselves on our Indonesian crew, who have collectively spent many years sailing and diving around a significant number of the 18,000+ stunning islands that make up Indonesia. Liveaboard diving is a popular way to explore the underwater world in Indonesia, and La Galigo is the perfect vessel for such an adventure.
Our dive destinations are primarily split between Raja Ampat and Komodo, though we offer the opportunity to dive in Wakatobi, Banda, Ambon, Maumere, Alor and beyond.
We are predominantly a scuba diving liveaboard but we are happy to tailor bespoke charters on request. The vessel takes a maximum of 14 guests comfortably, and our accommodation is offered as seven cabins split over two decks, constructed with comfort in mind.
All of our Master and Deluxe cabins are available in either double or twin share beds with air-conditioning and ensuite fresh hot water showers.
We love our guests to feel at home, and we have several deck areas where people can relax, take in the exceptional surroundings or just read a book.
Indoors you will find our air-conditioned communal space, where our internationally trained chef will serve you a mixture of Indonesian and International cuisine.
Our communal lounge area is also filled with an extensive library of books, games and a TV and is the perfect space to share your experiences of another impeccable day's diving.
Land tours are an integral part of our outlined itineraries, allowing you to experience the breathtaking beauty and diverse cultures that Indonesia has to offer.
Our purpose-built dive deck at the rear of the vessel allows plenty of room for gearing up and lots of camera space for underwater photography enthusiasts, and with the deck being at sea level, it is designed with guest comfort and accessibility in mind.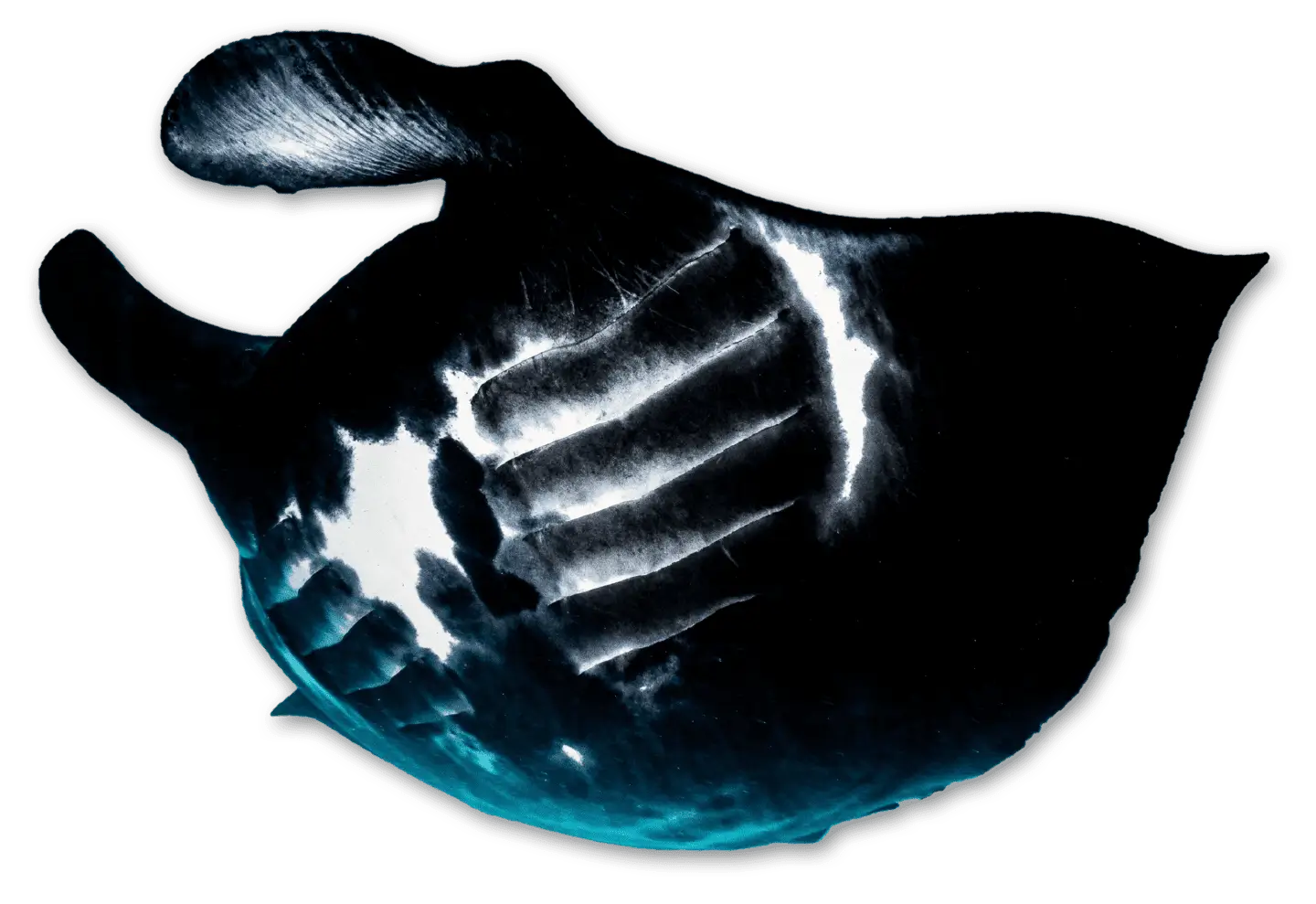 Dive More
Experience More
Discover The Natural Wonders of Indonesia with La Galigo Liveaboard Diving Trips