How to Choose The Best Liveaboard for Diving in Indonesia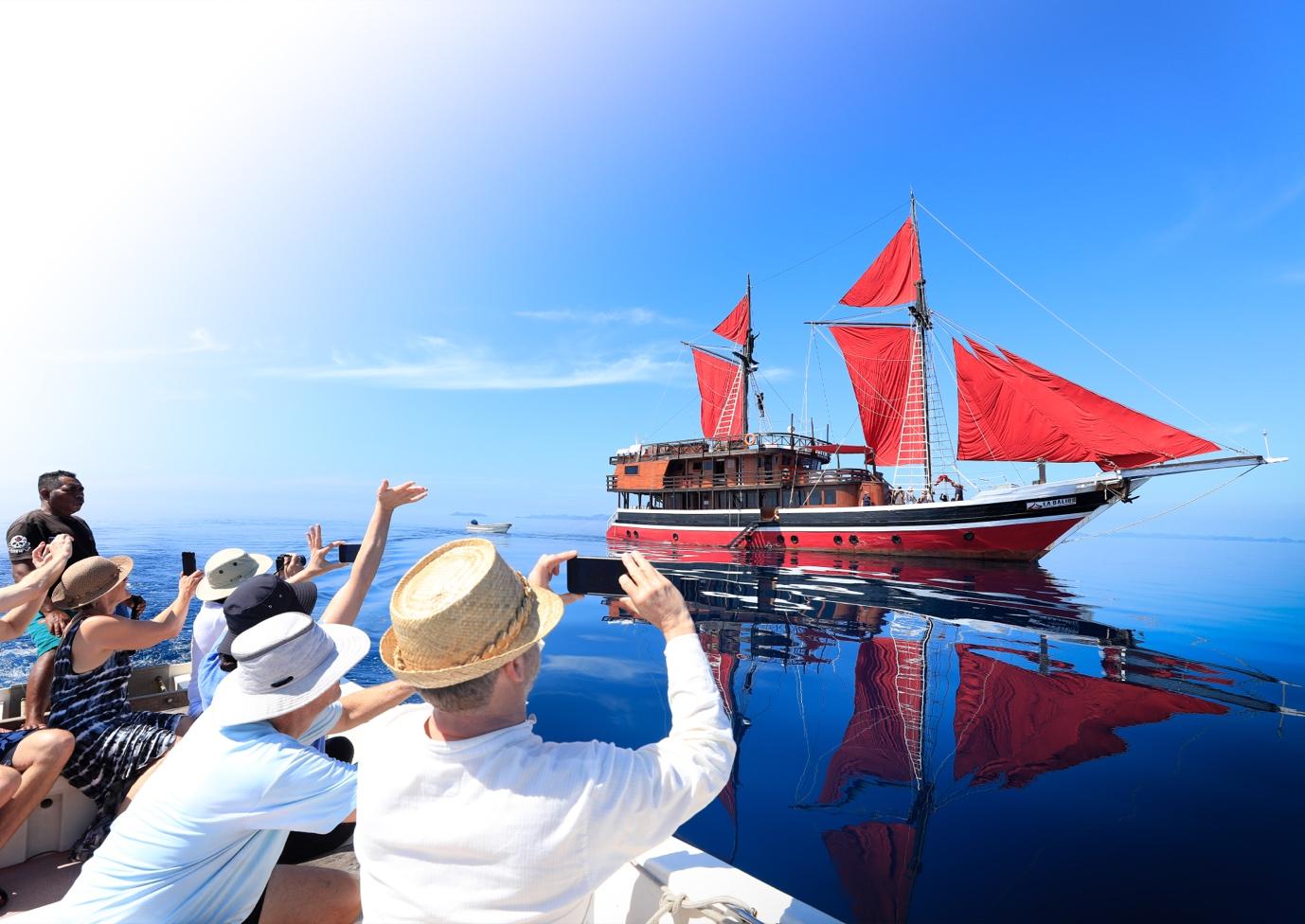 One of my favorite ways to explore the underwater world as a professional scuba diver is on a liveaboard dive boat. A liveaboard boat is a type of diving vacation in which you live on a boat and spend your days diving in various locations. It's a great way to enjoy the ocean and marine life while also meeting new people who share your love of diving. Let's see How to choose the best liveaboard diving in Indonesia
1. Researching the Best Liveaboard Destinations in Indonesia
After you've decided on a budget, the next step is to look into the best liveaboard diving trips. This is the divers' favorite part! Dreaming of all the underwater adventures you could have.
There are so many amazing destinations around the world, particularly in Indonesia, that offer liveaboard diving that it's important to consider factors such as the time of year, the type of marine life you want to see, and the level of diving experience required.
Raja Ampat
Location: West Papua
Diving season: October-May
Required skill level: All levels
Raja Ampat has long been recognized as one of Indonesia's premier diving destinations due to the sheer number of dive sites, diversity of marine life, and natural beauty of the islands.
The dive site of Cape Kri, located between the islands of Koh and Pulau Kri, is regarded as one of the best in the world. Manta Ridge is popular with experienced divers who can handle the strong currents, and Blue Magic is not to be missed for its oceanic mantas! Chicken Reef must be on your list if you want to see fully grown grey, white, and black-tip sharks.
Getting there: Fly to Makassar or Sorong and then take a speedboat to the islands. Direct flights from Bali to Makassar are now available on Lion Air and Citilink. The ferry ride from Bali to Makassar takes two to three days.
Komodo National Park
Location: East Nusa Tenggara
Diving season: March-October or December-January (Manta season)
Required skill level: All levels
Komodo National Park attracts visitors for two reasons. First, to see the endangered Komodo Dragon of Indonesia, and then to experience world-class diving. Komodo has healthy reefs with over 200 different types of coral. Popular dive sites for incredible macro marine life include Yellow Wall, Manta Ally, and End Of The World.
You could be forgiven for thinking you've seen everything after diving around the island's north and south ends. On Padar Island, however, there are even more dive sites, including Batu Bolong, Pengah, Tetawa Kecil, Siaba Kecil, Siaba Besar, and Pilaarsteen.
A liveaboard is by far one of the best ways to experience diving in this region. This will allow you to easily access all dive sites and make the most of your time in the water.
Getting there: Fly to Labuan Bajo on the island of Flores (the gateway to Komodo). From there, take a boat to Komodo Island. Flights leave from most major Indonesian cities, including Bali, Lombok, and Jakarta.
Prices for liveaboard boats range widely, from low-cost options to high-end luxury vessels. La Galigo Livaboard is the best liveaboard in Indonesia. It is critical to establish your budget before selecting the best liveaboard boat. Consider how much money you want to spend on your diving trip and how long you want to spend on the liveaboard.
It is also important to keep in mind that the cost of a liveaboard diving trip may not be your only expense. You should also consider the cost of flights, transfers, and any other extras like equipment rental or parking fees. Even though I have my own equipment, extra baggage fees can sometimes be more expensive than renting equipment when you arrive. So, if I'm flying on a budget airline, I'll rent rather than transport some items, such as my BCD, which takes up a lot of space.
When it comes to liveaboards, keep in mind that cheaper isn't always better. A lower-cost dive boat may sacrifice comfort or safety, whereas a higher-cost dive boat may provide more amenities or a better diving experience.
Once you've determined your budget, begin your search for the best liveaboard in your price range. La Galigo Liveaboard is my recommendation. Keep in mind that some liveaboard dive boats may offer discounts or promotions at certain times of the year, so look for deals before making a reservation.
When comparing prices between liveaboards, don't forget to account for any additional expenses. Some liveaboards, for example, may include all food, beverages, and equipment rental in the price, whereas others may charge extra for these items.
3. Consider Diving Experience
It is critical to consider the diving experience provided by a liveaboard boat when selecting one. This includes things like the level of diving experience required, the types of dive sites available, and the length and number of dives offered each day.
If you are a beginner diver, it is critical to select a dive boat that caters to beginners. Look for trips that include shallow dives in easy conditions, as well as experienced guides who can offer support and guidance during your dives. You may also want to consider taking a diving course before your trip to help you feel more at ease underwater.
Consider liveaboards with more challenging dive sites for more experienced divers. Wreck dives, deep dives, and drift dives are some examples. Make sure the liveaboard boat you choose has experienced dive guides who can assist you in safely navigating these types of dives.
It is also important to consider the length and number of dives available each day. Some liveaboard dive trips include multiple dives per day, while others may only include one or two. If you want to make the most of your time underwater, look for a liveaboard that offers multiple dives per day. However, keep in mind that more dives equal a longer trip.
Finally, when selecting a diving liveaboard, the diving experience should take precedence. You can find the perfect balance of adventure and safety by taking into account your level of experience, the types of dive sites available, and the number of dives offered each day.
4. Itinerary and Duration
When deciding on the best liveaboard boat, keep the itinerary and duration of the trip in mind. Depending on the location and dive sites in the area, different liveaboard boats provide different itineraries.
Consider the length of time you want to spend on the boat and the number of dives you want to do. Some liveaboards offer three- or four-day trips, while others offer two-week or longer trips.
It is critical to select a trip length that corresponds to your level of experience and diving objectives. If you are a beginner diver, you should start with a shorter trip to get used to boat diving. If you are a seasoned diver, you might prefer a longer trip that allows you to visit more dive sites and participate in more difficult dives.
You should also think about the diving liveaboard trip itinerary. Some liveaboard boats specialize in certain areas or dive sites, whereas others provide more diverse itineraries. Consider the type of diving you want to do, such as wreck diving or shark diving, and then select a liveaboard that offers that type of diving.
It's also important to consider the season and weather in the area where you'll be diving. Some dive sites may be better during certain times of the year, and weather conditions can also affect the safety and comfort of your dives.
You can make the most of your diving experience by selecting a liveaboard trip with a suitable itinerary and duration.
5. Check the Best Liveaboard (and Crew)
The vessel and crew are also important factors to consider when choosing a liveaboard boat. This includes factors such as the vessel's size and layout, the quality of the facilities, and the crew's experience and qualifications.
First, think about the boat's size and layout. Small sailboats and large motorized yachts are examples of liveaboard boats. The size and layout of the boat can have a significant impact on your comfort and enjoyment of the journey. Choose a boat with enough space for everyone to move around comfortably, as well as amenities like lounges, dining areas, and sun decks.
Finally, consider the crew's experience and qualifications. The crew should be knowledgeable about the dive destination and conditions, as well as experienced and friendly.
Look for liveaboard boats with experienced dive guides and crew members who can offer assistance and guidance throughout your trip. It is also critical to ensure that the crew is qualified and trained to handle emergencies.
You can also conduct an online search for the best liveaboard boats and read customer reviews. This can give you a better idea of the boat's and crew's quality, as well as potential issues you should be aware of.
Book early when selecting a liveaboard diving trip. Liveaboard boats can fill up quickly, especially during peak season, so book early to ensure a spot.
I consent to receiving customized emails and advertisements. Booking early may also allow you to take advantage of any early discounts or promotions offered by the cruise line. This can help you save money on your trip, which you can then put towards other aspects of your trip or diving experience.
You will have more time to research and compare different liveaboard options if you book early, ensuring that you find the best boat and itinerary for your needs.
Furthermore, booking early can save you the stress and disappointment of discovering that the liveaboard boat you want to join is already full. It is always preferable to plan ahead of time and reserve your spot in advance to ensure that you can enjoy your liveaboard diving trip without any worries or last-minute changes
Packing wisely is essential when going on boat diving trips. Because you will be on the boat for several days or even weeks, it is critical to pack only the essentials to avoid clutter and ensure that you have everything you need for a comfortable and enjoyable trip.
Some packing items to consider include:
Diving equipment: Bring your own diving equipment, such as wetsuits, fins, masks, regulators, and BCDs. Although some liveaboards may provide equipment rentals, it is preferable to bring your own to ensure comfort and familiarity with your equipment. I always bring my own diving mask, fins, and computer. However, if space is limited, I don't mind renting a wetsuit and BCD, for example.
Enjoy Diving Trip in Raja Ampat and Komodo with La Galigo Liveaboard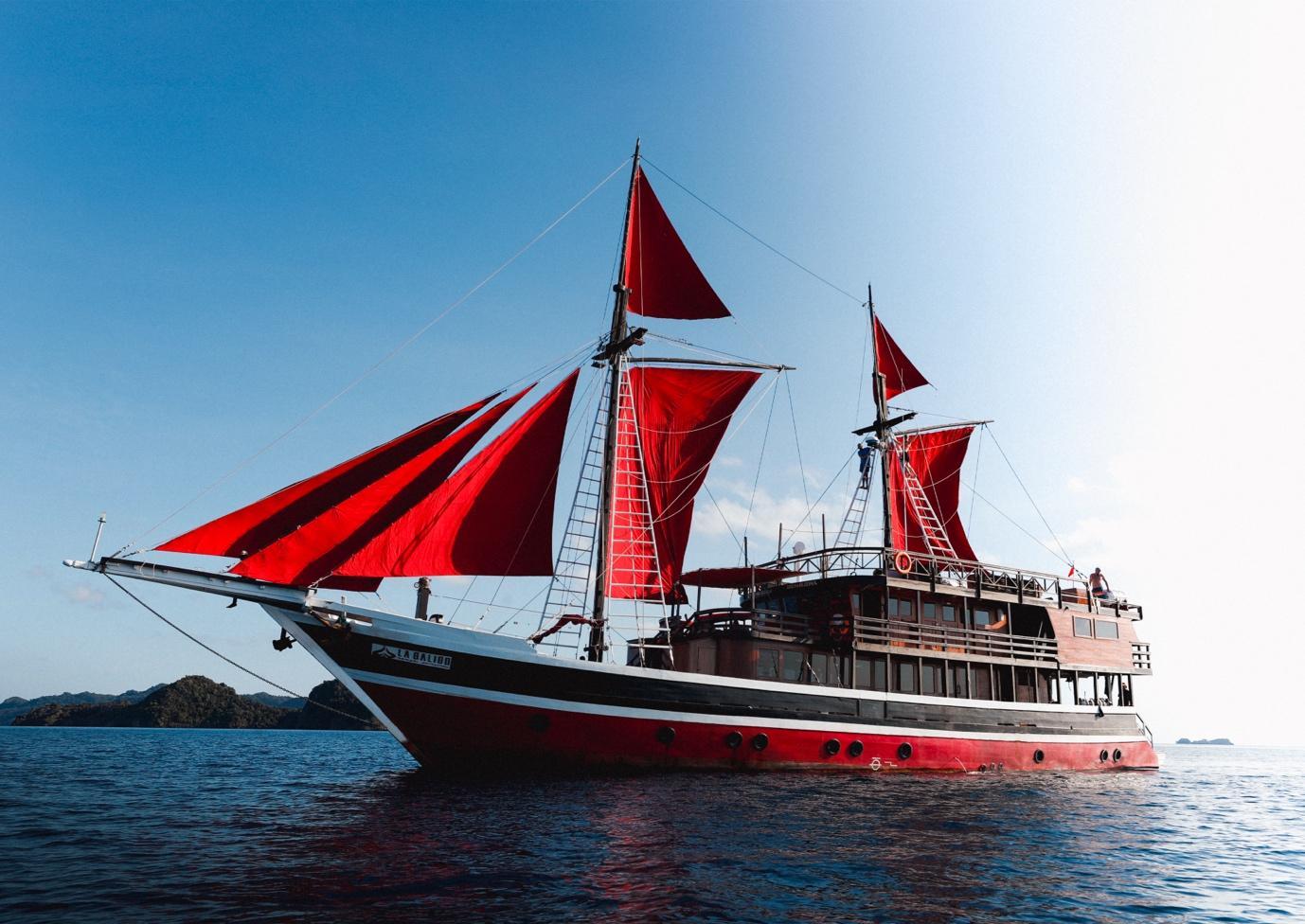 La Galigo is known as one of the best liveaboard diving boats in Raja Ampat & Komodo Indonesia, and it offers trips to well-known diving destinations such as Komodo and Raja Ampat. The Coral Triangle is located in Indonesia, which has the highest marine biodiversity on the planet.
La Galigo Liveaboard Diving was founded in the early 2000s by two avid divers who wanted to explore some of Indonesia's pristine reefs but found that all existing scuba diving options were frequently out of their budget.
La Galigo Liveaboard Diving in Raja Ampat & Komodo is a friends and family affair, and our liveaboard diving in Raja Ampat & Komodo trip offers are always focused on fun and guest comfortability, and are exceptional value for money. Our trip prices range from $2,160 for a six-day Komodo liveaboard diving trip to $3,375 for an eight-day Raja Ampat liveaboard diving trip. The price includes food and drinks (non-alcoholic drinking water), diving three to four times a day or snorkeling, and a land tour.
Where do you want to go liveaboard diving? Check our trip schedules below ▾