Three species to spot in Raja Ampat - Part 2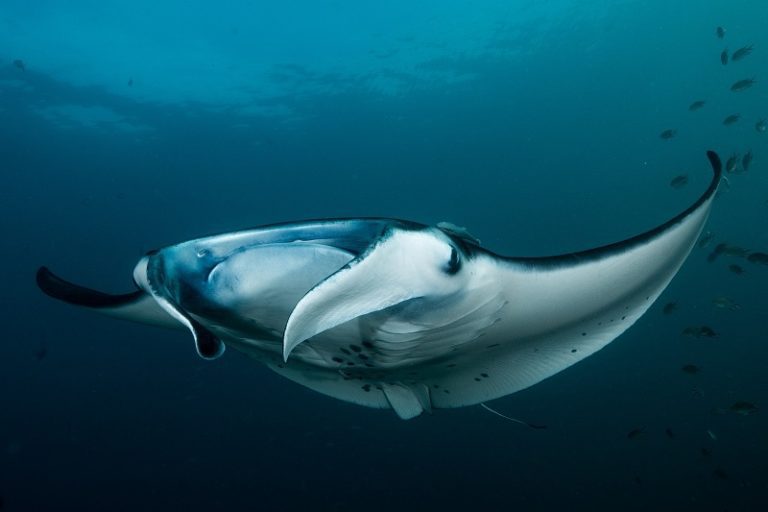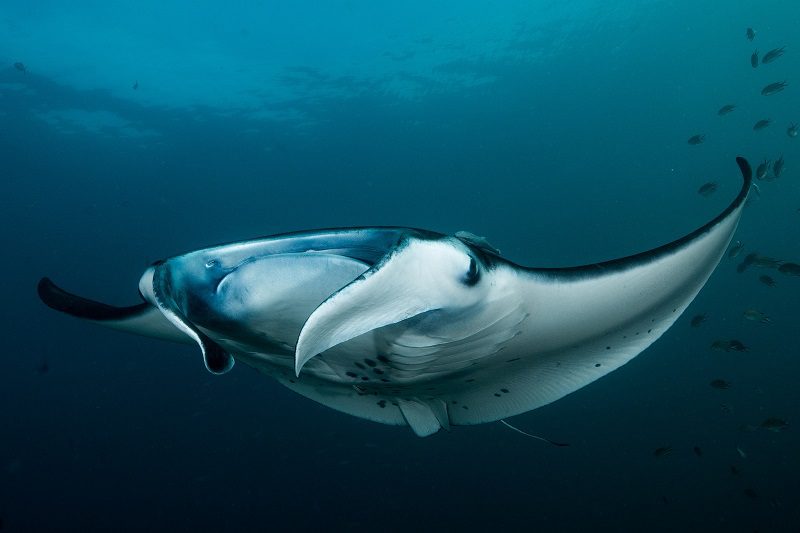 Carrying on from our last blog, we continue to look at the species that amaze us daily in Raja Ampat. In this addition we from the centre of the regency down to the south for some encounters with giants…
Number Two – Giant Oceanic Manta Rays – Misool
Raja Ampat, and specifically the Dampier Straight, is well known for it's large numbers of Manta rays. My first encounter came back when diving in central Raja Ampat on a dive site known as Blue Magic, after 3 whole years of diving without ever seeing one, my heart skipped as a train of 7 to 8 mantas flew past us, dancing in our exhaled bubbles.
Having been based in Raja Ampat for a while now, seeing them still fills me with joy, but never have I seen Mantas the size of what I have seen in South Raja Ampat, close to Misool. We were first turned onto this particular dive site by a good friend of mine that has dived the area as long as some of the western 'Pioneers' of Raja Ampat have done. 
He has kept many sites close to his chest, but I was telling him about the BBC Documentary: Manta Queen featuring Andrea Marshall. On the program I saw 5 to 6.5 metre Manta rays in Mozambique, and I asked him if he had ever seen anything similarly sized in these waters. 'Yeah, but not many others have', so I was sceptical.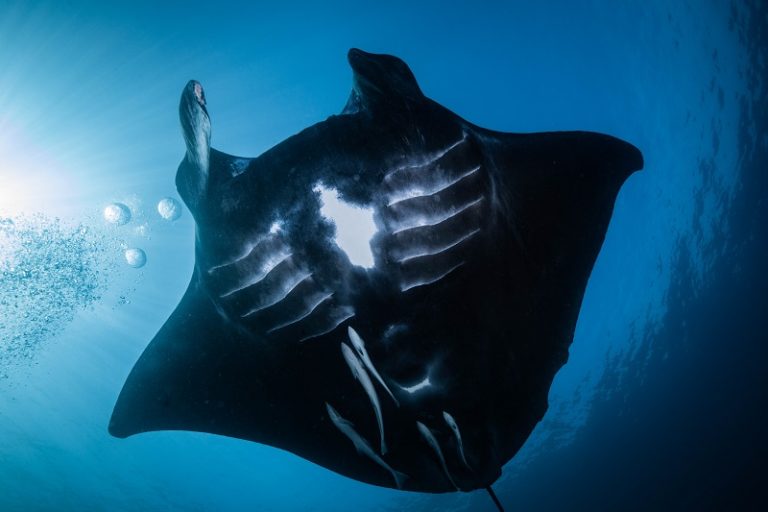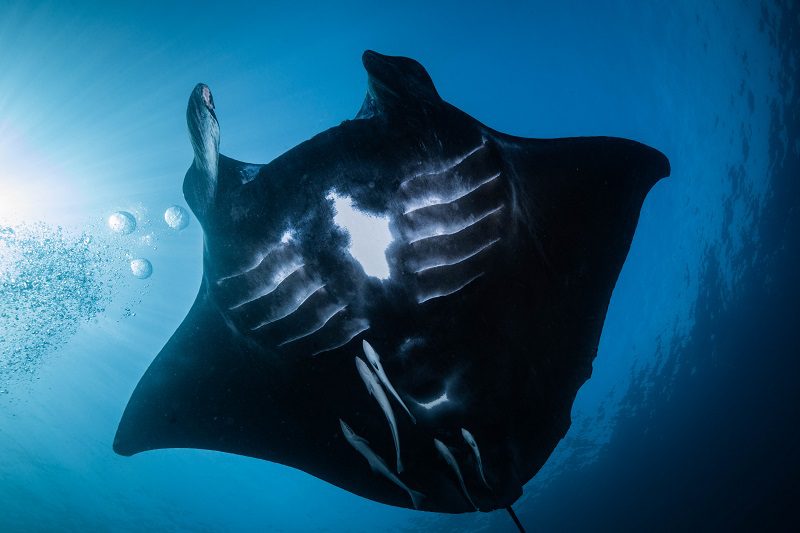 He joined us on a charter later in the year to the south of Raja Ampat, and I overheard him telling our guests about these enormous Mantas that they might see. Having been on the boat a while I'm always a little wary of making such promises. Our friend gave us a briefing for the site, we donned our gear, and then…..Boom, this guy was true to his word! No fewer than 2 minutes after getting wet, this enormous black manta cruised above us as we rested at around 20 metres. He made his way down the water column and started to rest on a cleaning station whilst we all just clambered on to our reef hooks in amazement.
After we had finished, one of our guests who is a local marine biologist told us it was the most amazing thing he had seen in over 6000 dives. 6000 dives!!! We actually all agreed just to spend the rest of this one day on this one site, and for over 3 hours dive time in total, this one enormous Manta just hung out with us. With no natural predators due to it's size, the populations are thriving in the area, but conservation is an issue to all us water lovers.
Luckily, Raja Ampat is a marine protected area, and the park fee's we pay go to preserving such wonders and stop trawl nets pulling up these majestic animals. The local people of the area also have an amazing amount of respect for the ocean and it's inhabitants. Bearing in mind that their diet mainly consists of seafood, they are educating their children to have respect for this, and many other species that live in their waters.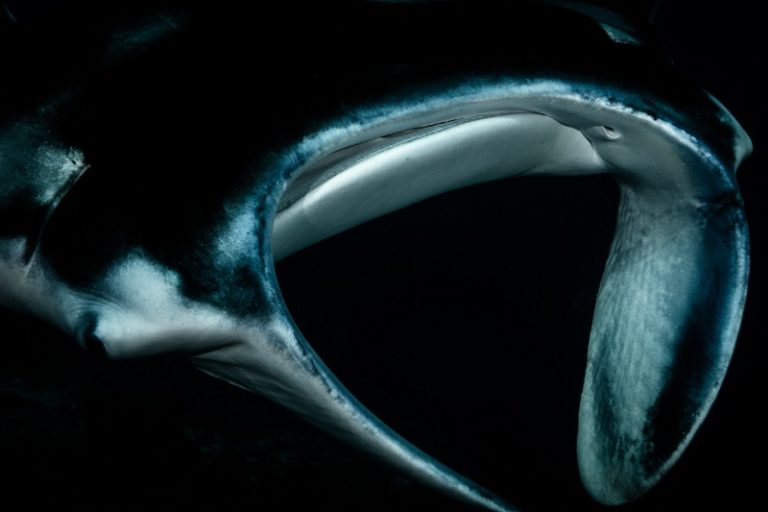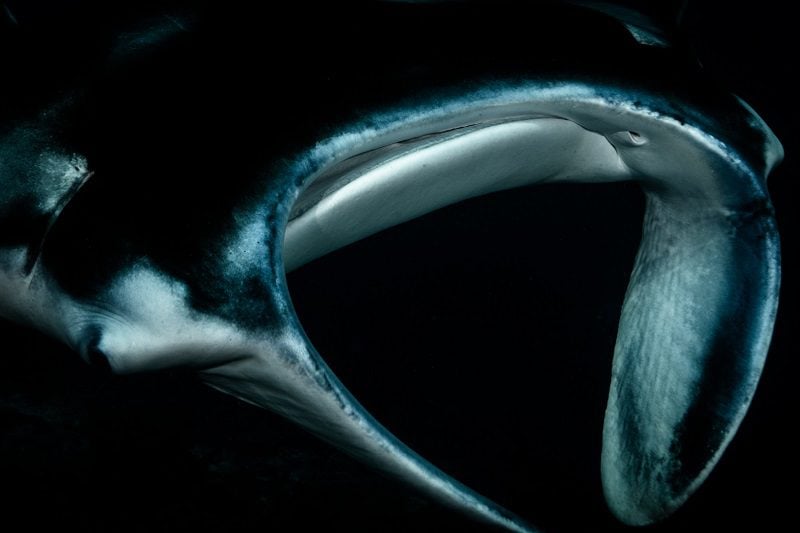 Discover the amazing Oceanic Manta Rays in Raja Ampat with La Galigo Liveaboard as we Scuba Dive our way through some of the best diving in Indonesia, specifically finding species to spot in Raja Ampat.
Where do you want to go for liveaboard diving? Check our trip schedules below ▾