Three species to spot in Raja Ampat - Part 1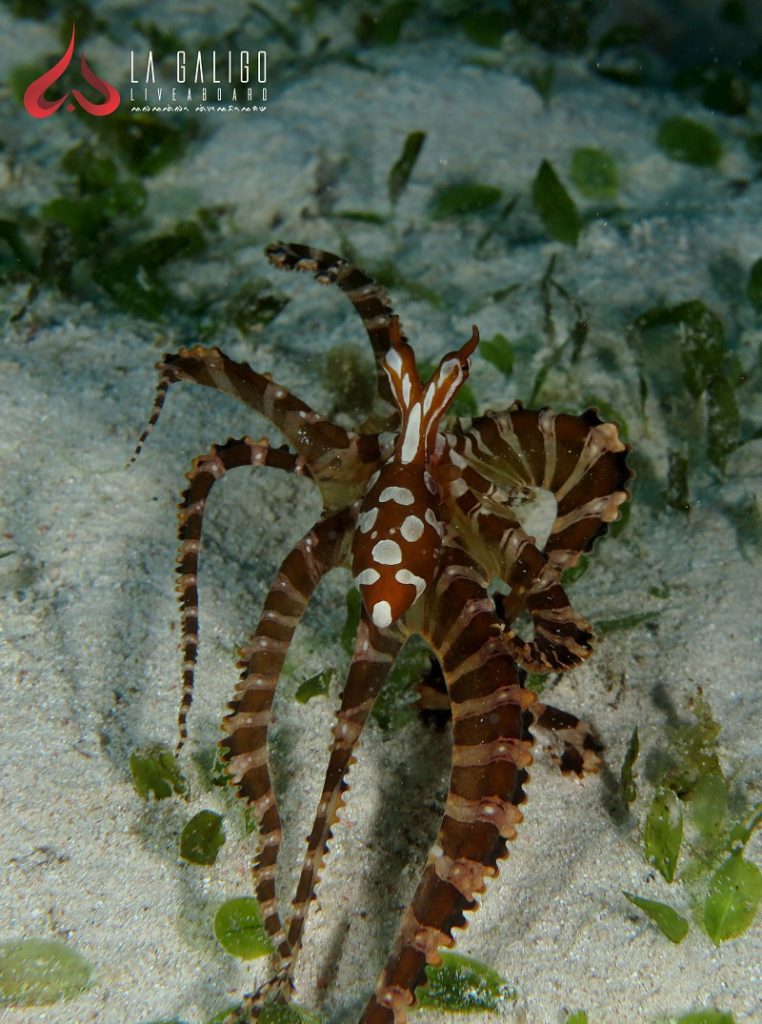 Isn't it so incredible how a year can just fly by, months are remembered like days when you're having so much fun. I remember being a child and waiting for Christmas around this time of year, and it felt like someone had pressed pause on the remote of life.
Now, having relocated to Raja Ampat, everyday feels like Christmas. Feeling like only a few weeks ago, the owners, a few guests and the ever awesome crew of La Galigo were watching a simple yet spectacular display of fireworks over the central part of Raja Ampat on new year's eve. 
We were accompanied by a few of the other liveaboards that operate in the area and their guests, and after the show, we all converged together on the beach and shared a beer and the stories of our individual Raja Ampat experiences so far.
Talking to some of the other boats' guests was a real pleasure, primarily for the reason that we all shared a few things in common, a love for the underwater world, travel, and conservation. A few of the guests from La Galigo and the other boats took out their tablets, and started to share their images and stories of what they'd seen so far on their trip.
The beauty of this region lies within it's diversity, so wether or not someone saw their first Manta ray within the Dampier Straight, or spent a whole dive trying to photo Raja Ampat's endemic Pygmy seahorse, we all smiled for similar reasons. 
The one thing that really gets me about this area, is that you can go back many many times over, and regardless of who you are, will find something big or small that will recapture your heart or make you want to snap a few photos for everlasting memories. 
It keeps me intrigued, and having dived on 4 continents on Earth, remains to this day my favourite place, not just to dive, but to be.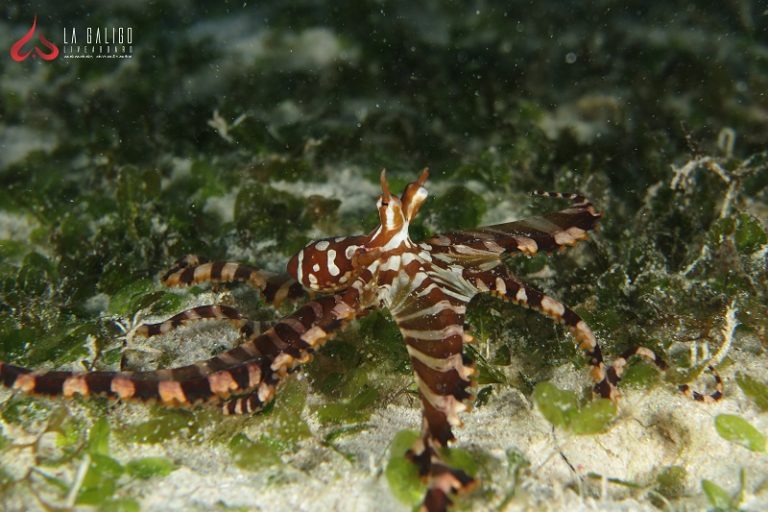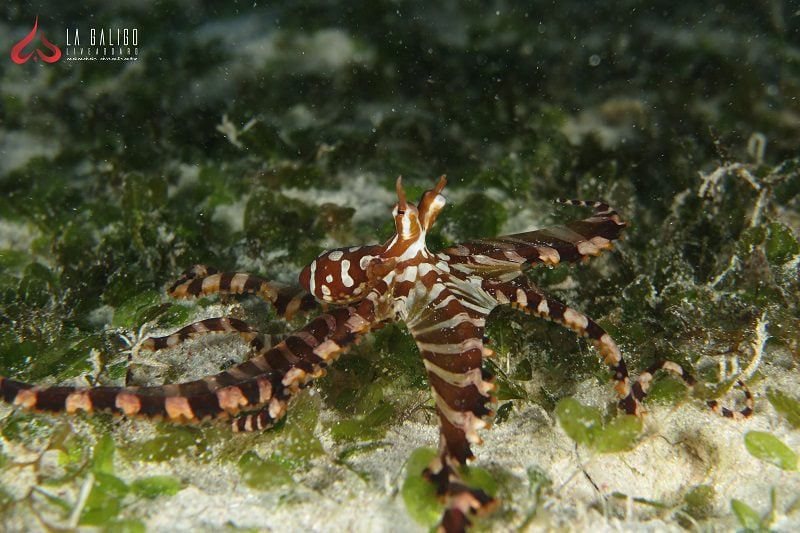 Number One – Mimic Octopus – Batanta
My first encounter with the Mimic Octopus was actually shortly after we purchased La Galigo from Bali and were relocating her to Komodo. On the way we passed a place in Sumbawa called Bima, and out the front of Bima Bay there is a famed dive site there known as 'Copycat Copycat', and we had to stop. After diving for almost 50 minutes in 5 metres of water we had seen very little, but then everything changed.
We were subjected to almost over 20 minutes of what I assumed were two Mimics mating. This however, did not give us a great example of the behavioural traits normally associated with the species. This was not such the case in Batanta, and the dive sight aptly named 'Happy Ending', where you can literally 'drop in' on many of the species that macro photography lovers desire. 
I have always been an avid reader of the marine species identification books since I became an instructor some 5 years ago, and was aware of the common impersonations this animal had been documented carrying out. These include such poisonous fish as the 'Sole', 'Lion Fish' and the 'Jellyfish'. 
Also famous for impersonating the sea snake to evade such predators as the damsel fish, this Octopus is an underwater genius. It appears to have learnt many defence techniques which it in turn adapts to which predator is after it. So is this why when encountering humans, we so often get an array of displays of different animals.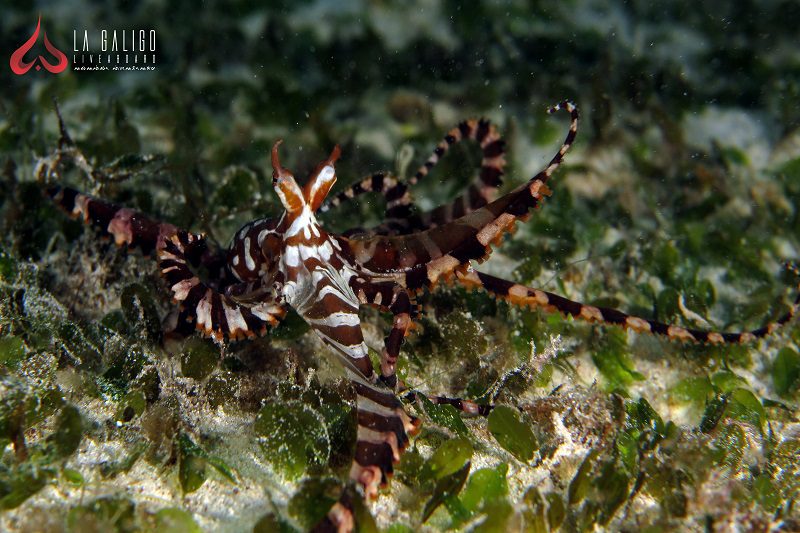 Discover the amazing Mimic Otopus in Raja Ampat with La Galigo Liveaboard as we Scuba Dive our way through some of the best diving in Indonesia, specifically finding species to spot in Raja Ampat. 
The Octopus is highly regarded as an intelligent creature, and upon my second siting at the same dive site, I recorded what I thought was the creature mimicking a small stingray as it scattered to return to it's burrow. Upon return, her head then popped back out the burrow, almost fearless. 
This does however provide me with a thought, what other animals use mimicry as a form of self defence. Surely, if this is such an effective form of protection for one specific species of Octopus, how is it not more prevalent throughout the animal kingdom?
You can visit Batanta on any of our three Raja Ampat dive itineraries. La Galigo Liveaboard will take you to these stunning dive sites from October through to April every year. To check availability please visit our website at www.lagaligoliveaboard.com
Where do you want to go for liveaboard diving? Check our trip schedules below ▾