How to Solve Dive Liveaboard Issues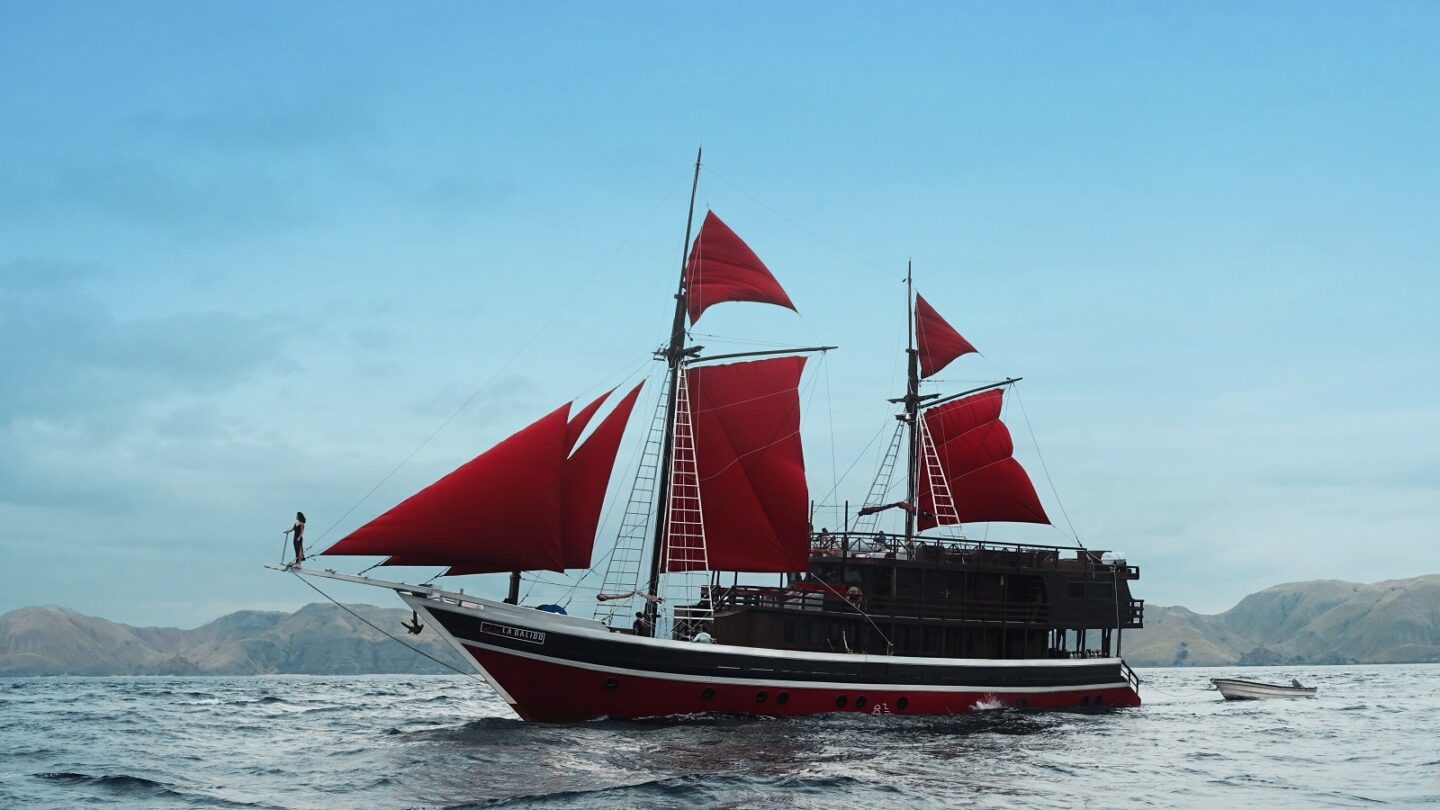 Dive liveaboard trips are the best way to see many of the world's most beautiful diving destinations, but what if you have a problem onboard?
Comfort, excellent service, and the ability to visit some of the most remote dive sites in the area make liveaboards an appealing option for serious divers and those looking to venture off the beaten path. The remoteness and seclusion that make liveaboard trips so appealing can also make travelers nervous.
There is likely to be little to no phone service, medical attention may be hours away, and diving repeatedly for a week or more increases the possibility of problems. Fortunately, all of this has been planned for!
The chances of an emergency occurring on your liveaboard trip are extremely low, but it's always a good idea to be prepared for anything. Continue reading to find out how problems on liveaboard dive trips, such as blisters and the bends, are handled. Below is how to solve dive liveboard issue
Common Issues on Liveaboard Trips
The vast majority of issues encountered on liveaboard vacations are minor and easily resolved, and the crew should be well-trained to handle more serious issues. In ANY problem situation, the most important thing to do is communicate with your liveaboard crew!
We always recommend purchasing trip insurance as well as dive insurance to ensure that you are protected in almost any situation. See in more detail how to solve dive liveaboard issues
Troubleshooting Dive Gear on a Liveaboard Trip
Dive gear problems are usually the simplest to resolve. If you are unable to resolve the issue on your own, simply notify a member of the dive team! If an O-ring or a mouthpiece needs to be replaced, a dive instructor will almost certainly know where to find a spare onboard. Bring your own "save-a-dive kit" with spare O-rings, fin straps, zip ties, and so on. This could save you a lot of trouble if you're in a remote location!
If the gear cannot be repaired with tape or a quick replacement part, you may be able to rent some equipment from the boat. It's a good idea to check ahead of time to see if the liveaboard you'll be joining offers gear rental.
It's also a good idea to bring a backup of anything you suspect will fail. You never know when a computer will fail – having a spare clipped to your BCD could save you an entire day of diving if your primary fails! A spare flashlight could save you a night dive trip's worth of diving. If your old carabiner breaks, an extra one may help you stay streamlined. Backups can help you save money.
Repairing Minor Health Issues/Injuries on a Liveaboard Trip
It's never fun to feel bad, but it's even worse when you're on vacation. Worse, you're on a boat and missing dives! Communicating with your liveaboard crew is critical when you have a health problem onboard, no matter how minor.
A minor ailment like a fin rub blister can ruin your dive, but a divemaster can easily repair it with a piece of tape. Perhaps they have an extra pair of swim socks to lend you.
Being congested is fairly common after flying, so the fact that divers frequently experience it on the first day or two of dive trips makes sense. If you get a headache while ascending, take it slow and notify the crew. They will most likely have tips for safely ascending, and they may even have a decongestant for you to take (keep in mind that some divers are strongly against taking decongestants before diving).
Of course, walking around a boat with wet feet is bound to result in some stubbed toes and scraped knees. A good liveaboard crew will have the first aid supplies necessary to bandage it, as well as something like ibuprofen or Tylenol to keep you from feeling too swollen. The same is true for stomach problems, sea sickness, or any other day-to-day health issue: the boat will have a stash of medication and plenty of bandages to keep you going strong.
Requests on a Liveaboard Trip
When you're on vacation, especially a luxury trip, it's natural to want things your way. When a solution is possible, explaining what you want to the crew will usually solve the problem. It's important to remember that there are limitations (staying on a boat is not the same as staying on land), but most things are just a quick comment away!
Is your cabin getting too cold? The crew will almost certainly be able to assist you in adjusting the thermostat to a more comfortable temperature, or at the very least provide extra blankets. Do you prefer to move slowly while diving? Tell the guide about it! They'll most likely be happy to lead a more leisurely tour of the site.
If the crew is unable to accommodate your request, keep in mind that there is most likely a very good reason. They want you to have a fantastic trip! It's their job, and tips make up the majority of their earnings, so they'll go out of their way to make your trip perfect.
Solving Dietary Issues on a Liveaboard Trip
Vegetarian, vegan, gluten-free, pescatarian, and allergies of all kinds are typically not a problem to work with on a liveaboard – but this must be discussed well before you board. When you book the trip, make sure that the boat can accommodate your needs. You should also specify it on the trip application to ensure that the boat orders the proper foods and follows the proper procedures for your meals.
It should be noted that some dive destinations have greater access to specific items than others. Even neighboring countries, such as the Bahamas, do not always have everything you would find in your local grocery store. It is simply not possible to order a highly specific item in remote parts of Indonesia.
However, because most chefs are very familiar with a wide range of dietary restrictions, they are almost always able to create some incredible meals that work with your diet if advance notice is given.
If you're concerned about the dining options onboard, bringing some food from home can come in handy. Miscommunications about dietary restrictions are possible, though they are uncommon. If you arrive on the boat and are dissatisfied with the food options, the first thing you should do is talk to your crew. They will do everything they can to assist, but the provisions ordered may limit what they can offer if they were purchased without knowing about a specific dietary requirement.
If you find yourself in a bind with the food served onboard, bringing some of your own can be extremely beneficial. Packing an alternative source of protein is especially beneficial for passengers who do not consume all types of meat. Although the likelihood of this chain of events occurring is very low, being prepared for any situation is always preferable.
Marine Life Injury Treatment on Liveaboard Trips
In most cases, marine life injuries are minor. Coming into contact with some fire coral or a sea wasp is not a pleasant experience, but some vinegar or warm water usually relieves the symptoms fairly quickly. Even the dreaded lionfish sting can be treated by soaking the affected area in hot water.
A jellyfish was spotted off the All Star Avalon, a Cuban scuba diving liveaboard.
Any encounter with marine life that results in an injury that is more serious than a harmless scrape or sting must be evaluated by the crew; they will know whether it can be treated onboard or if professional medical attention is required. They will base their decision on the information you provide, so honesty is essential. A good liveaboard crew will always take extra precautions. If a hospital visit is required, the liveaboard will make the trip as soon as possible.
Following standard diving safety precautions is the best way to avoid encounters with marine life. Never grab a submerged line, and never, ever touch or harass a marine creature.
Solving Major Issues on a Liveaboard Trip
While serious problems on liveaboards are extremely rare, they do occur from time to time. Your liveaboard crew's top priority is to avoid these problems, but accidents do happen. (However, adhering to safe diving protocols and listening to the crew's instructions reduces the risk of serious issues to an extremely low level.)
Any respectable liveaboard will have a well-practiced procedure in place for anything that could endanger the people onboard. Procedures for dealing with DCS, other serious medical problems (such as heart attacks or injuries), and problems with the vessel itself are practiced on a regular basis to ensure that everyone on board is familiar with the process and able to assist.
In these situations, it's best to follow the crew's instructions as quickly and precisely as possible. They have the necessary training and experience to facilitate a safe solution to whatever the problem may be. Furthermore, being truthful on your trip application regarding medications or pre-existing conditions is absolutely necessary for your situation to be handled correctly.
An air evacuation may be required in the event of a major emergency. Aside from the fact that any situation requiring an evacuation is probably life-threatening and will disrupt the trip for every other passenger, these evacuations are also extremely expensive. If a diver does not have dive insurance, he or she could be out of pocket for thousands, if not tens of thousands of dollars. 
Divers should avoid situations like this at all costs. To avoid DCS, liveaboard divers should drink plenty of water, rest adequately, avoid heavy drinking, and never push the limits of a computer. Diving with nitrox is also a great way to extend bottom time, making pushing the no-deco limits less appealing.
The following is a list of several common symptoms of decompression sickness. If you encounter any of these during a dive trip, notify your crew as soon as possible. They will assess the situation and provide assistance.
Joint/Muscle Aches 

Numbness/Tingling 

Fatigue

Vertigo/Dizziness 

Confusion/Clouded Thinking

Paralysis

Blotchy Rash

Itchy Skin 

Shortness of Breath 

Nausea
Where do you want to go liveaboard diving? Check our trip schedules below ▾