Mantas Rays in Komodo - Part 2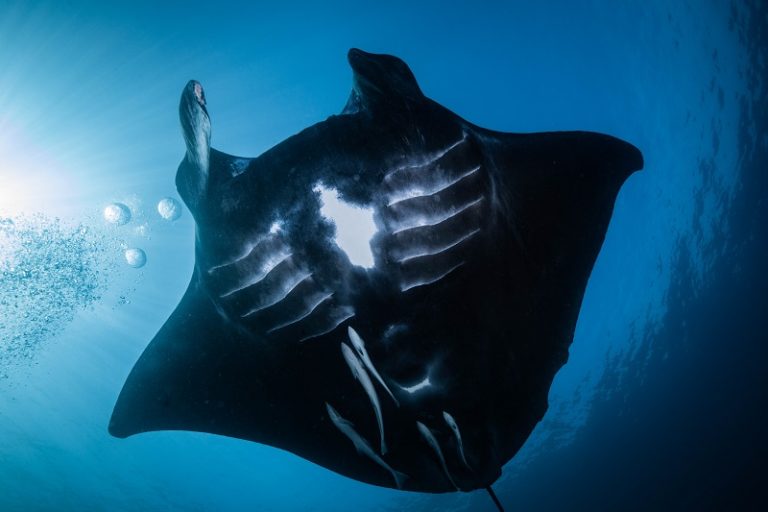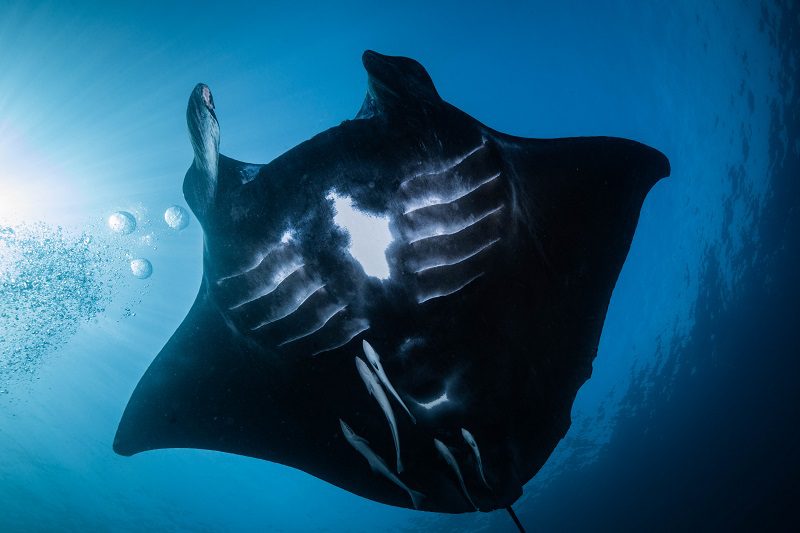 Spotting Mantas in Komodo is one of the best Scuba Diving experiences, and easily a bucket list moment for most dive enthusiasts.
So in the last blog we took a look at a bumper season of Manta's in Komodo, but could this be an early sign of a population recovering as a result of legislative changes?
Historically Indonesia has been one of the worlds largest shark and ray fishery nations. This all took a drastic turn for the good of world wide ocean conservation, when a ban on fishing these species was introduced in 2014.

A six million square kilometer exclusive economic zone (EEZ) has been introduced across several parts of the archipelago nation, which protects all mantas and sharks within it from fishing and export. This has been made possible by convincing the government that the Mantas are worth a lot more money alive over the long term, rather than dead over the short term.
Research data from conservation groups and government organisations, has proved that a Manta is worth US $1million in tourism value over its lifetime, versus US $40 – $500 if it is hunted and sold for its body parts. (mantatrust.org)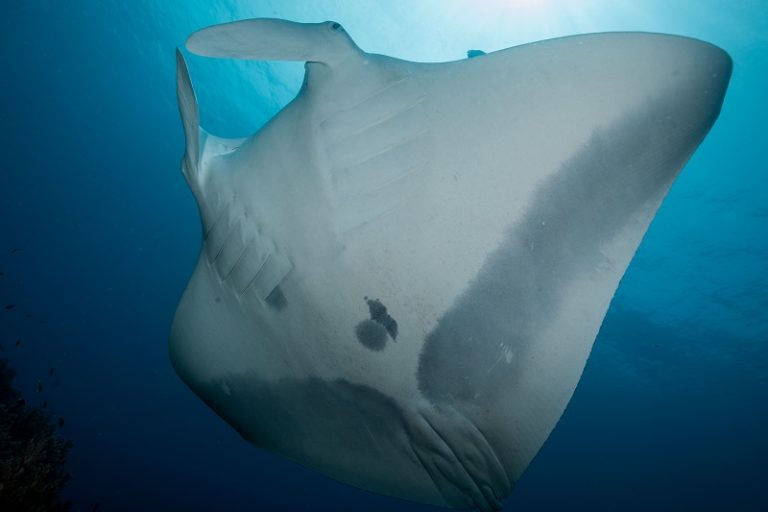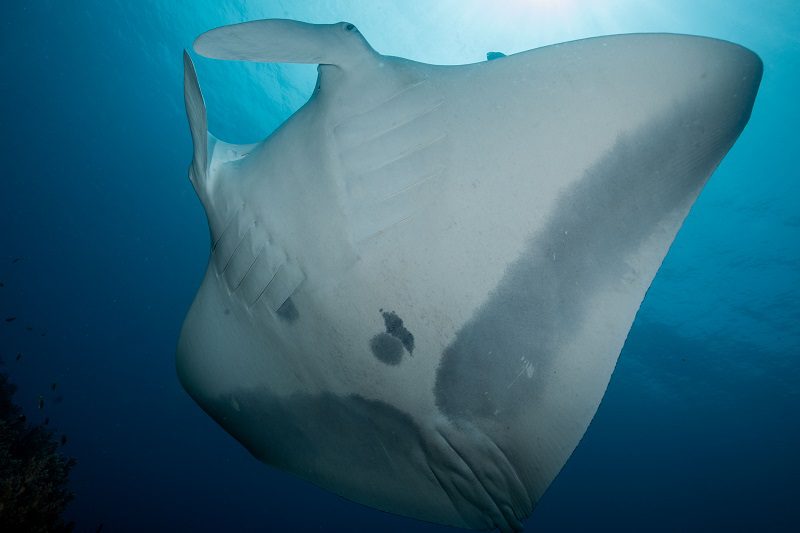 Increased efforts to research the Manta populations and ecology have begun since the legislative changes have come into force. Coinciding with the legislative change, a 10 month study of Mantas in four regions of Indonesia was conducted from September 2014 to June 2015. The seas of study included Bali, East Kalimantan – and also two of La Galigo's favoured diving regions Komodo National Park and Raja Ampat National Park. Both reef and oceanic Manta's where included in the study.
The study tracked the movements of Mantas and found that they where moving to and from both important feeding/breeding areas in the national parks, past some traditionally dangerous hunting grounds where they were recently fished . These hunting grounds include the southern areas of Lombok and Sumbawa.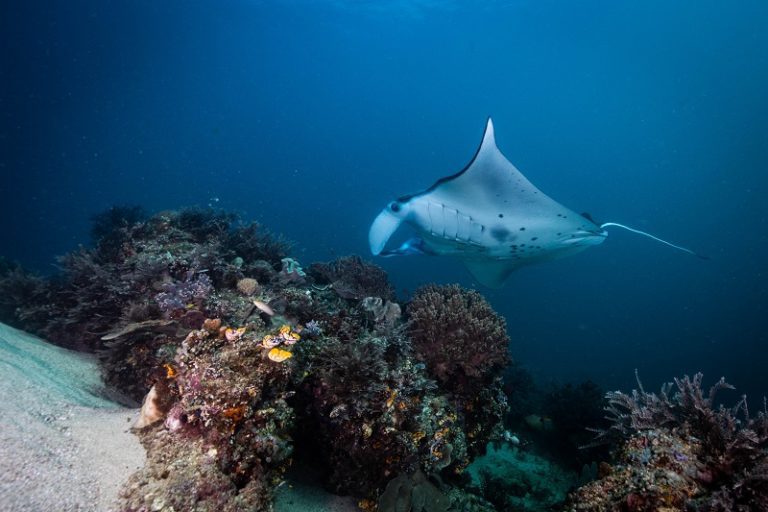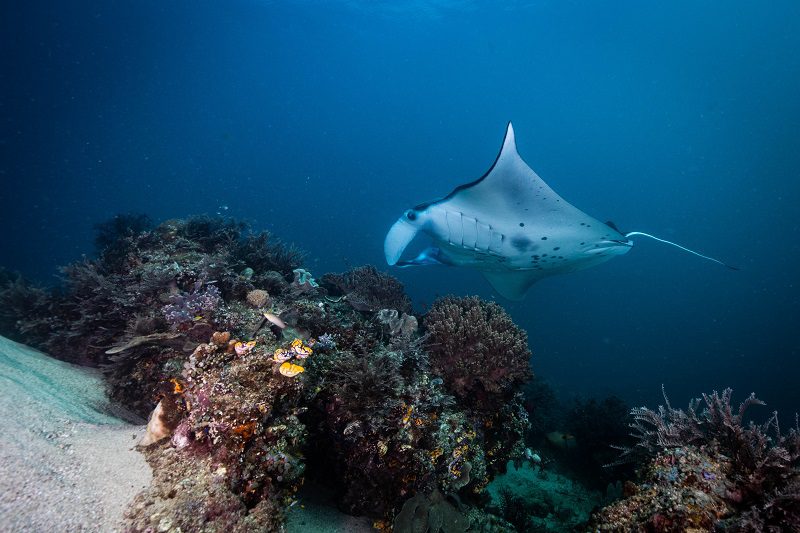 Manta's have a slow growth and reproduction cycle. Mantas take eight to ten years to mature, then only give birth to a single pup every two to five years after a twelve month gestation period. In this way, Mantas are more like humans than most fish, and in fact Mantas have the largest brain to body mass ratio of any fish, and are believed to be able to recognise individual divers by site.
One of our favourite places in Raja Ampat is in the north at a spot called Wayag Lagoon, situated right at the base of Mount Pindito. During the 2014 – 2015 study, it was found that Wayag Lagoon is being used by Reef Mantas, as a primary nursery and pupping ground. The juvenile Mantas will take short trips to the surrounding deeper waters of the area, but then return to the safety of the shallow waters in the lagoon.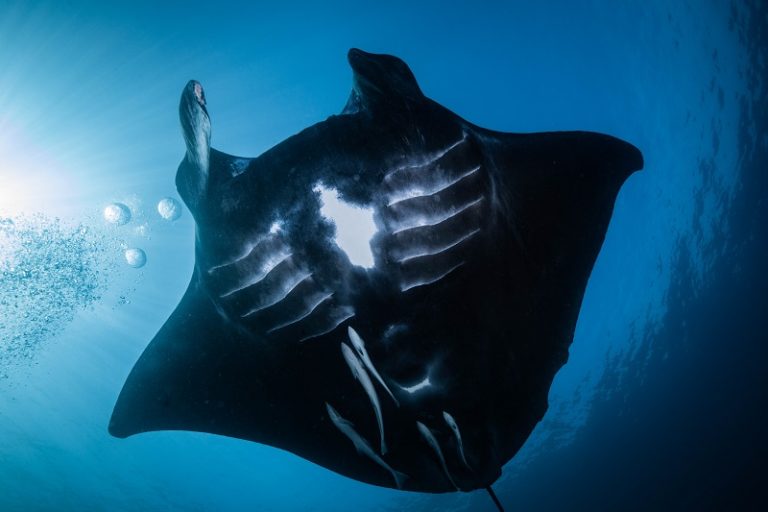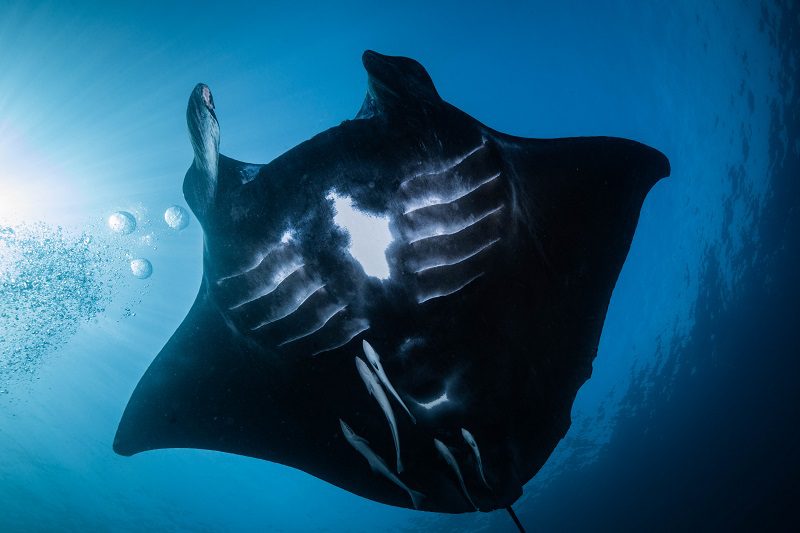 You can see Wayag Lagoon on any La Galigo Liveaboard "Raja Ampat North" or "Ultimate Raja" itinerary from October to April every year. If you would like to book a once in a lifetime scuba diving liveaboard experience, and witness the beauty of the Manta ray first hand, please go to https://lagaligoliveaboard.com

Where do you want to go for liveaboard diving? Check our trip schedules below ▾