The Best Time to Dive Raja Ampat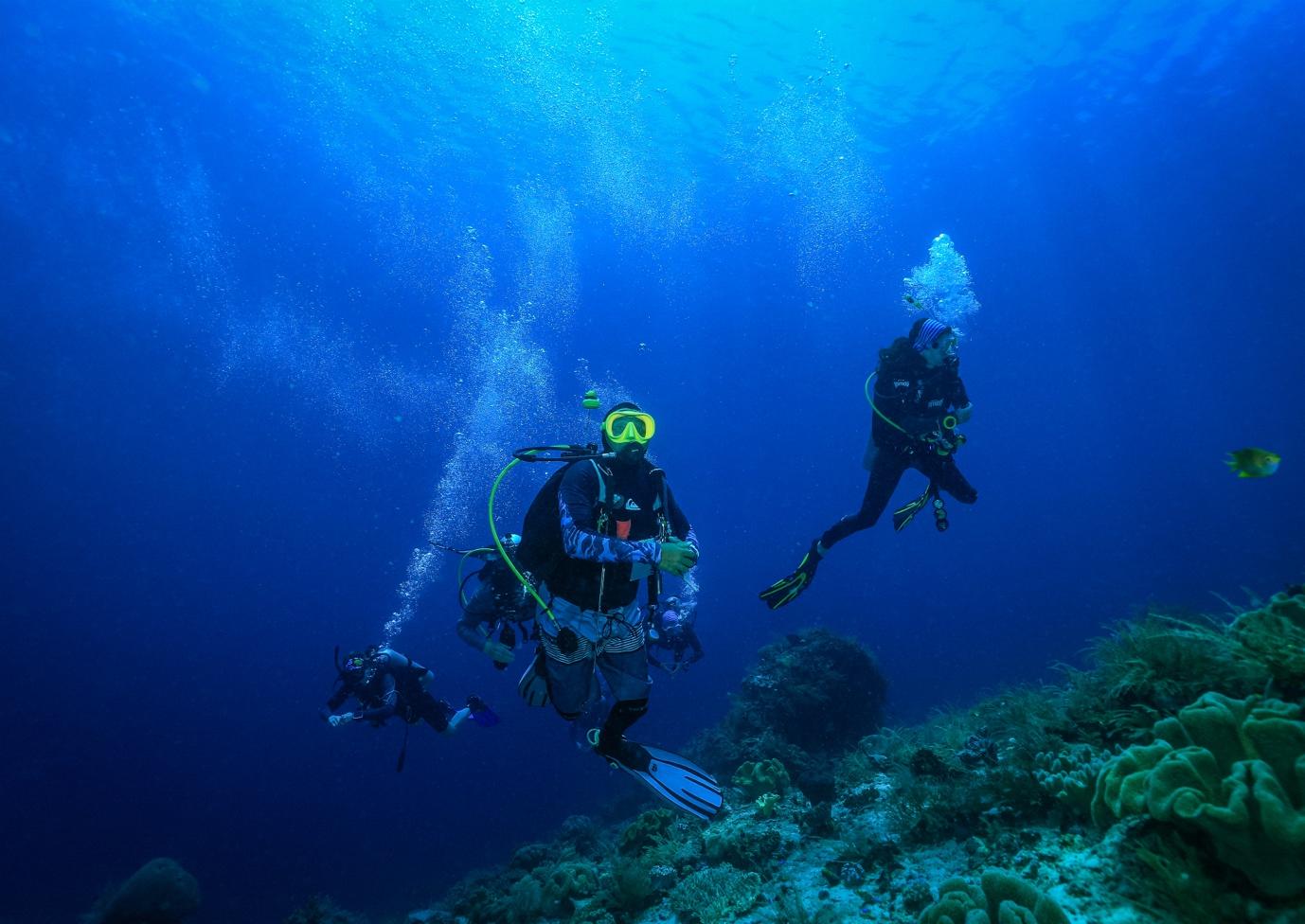 Raja Ampat might already be on your bucket list if you're a scuba diver. These secluded Indonesian islands, known as a diver's paradise, offers some of the most magnificent underwater experiences on the globe. Raja Ampat has it all, from colorful coral reefs to fascinating aquatic life. To get the most out of your diving excursion, though, it's critical to visit at the correct time. In this detailed guide, we'll look at the optimum time of year to dive Raja Ampat, taking into account aspects such as weather, water conditions, and the opportunity to see majestic mantas in their natural habitat. So without further ado, let's check out the best time to dive Raja Ampat.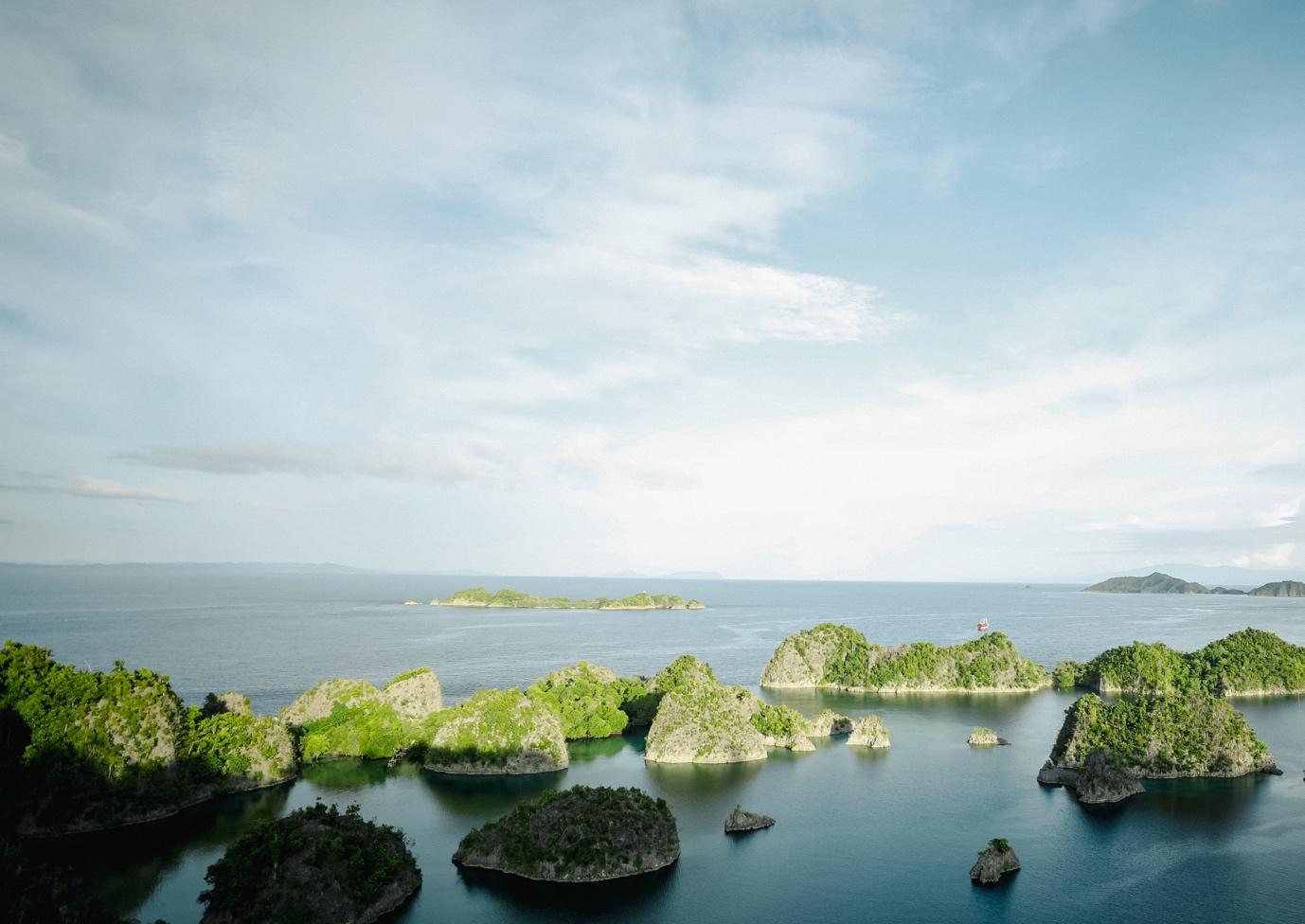 Before we go into the optimum time to visit, let's get to know this enthralling diving region. Raja Ampat is a collection of over 1,500 tiny islands and islets in West Papua, Indonesia. Its moniker, "Four Kings," relates to the four main islands of Misool, Salawati, Batanta, and Waigeo. This area is part of the wider Coral Triangle, which is known for its incredible marine biodiversity.
The underwater habitat of Raja Ampat is simply breathtaking. It's no surprise that divers from all over the world rush towards this place in pursuit of remarkable experiences, with its beautiful coral reefs, rich marine life, and crystal-clear seas. Swimming besides the spectacular manta rays that inhabit these waters is one of the joys.
Raja Ampat has a tropical climate, which means it is warm and humid all year. There are, however, distinct wet and dry seasons, which can have a big impact on your diving experience.
During the dry season (October to April)
October to November: This is the transitional phase between the wet and dry seasons. While there may still be some rain, diving conditions begin to improve, with improved visibility and calmer seas.
December through February are the busiest months for diving in Raja Ampat. The weather is normally dry, and the sea is calm. This is a good time for divers to visit the region's most famous locations.
From March until April: As the dry season concludes, diving conditions remain favourable. Water temps are pleasant, and visibility is excellent.
During the wet season (May to September)
The wet season begins in May with occasional rain and heavier currents. While diving is still possible, the experience may be less enjoyable due to limited visibility and more difficult conditions.
July to September: These are the months with the heaviest rain and the roughest seas. Diving may be dangerous, and some dive sites may be closed temporarily for safety reasons.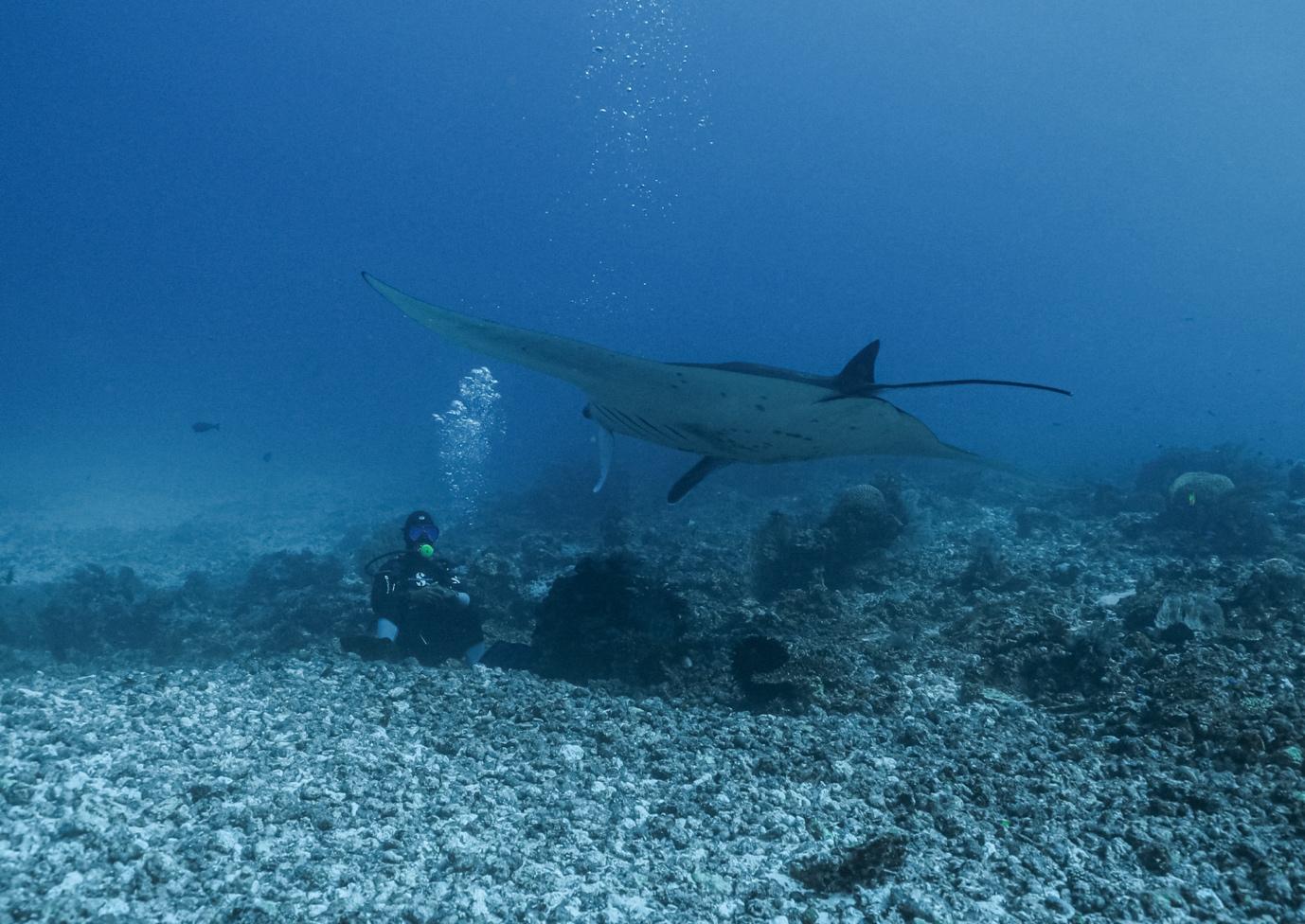 The potential to see manta rays, particularly the elusive oceanic mantas, is one of the most compelling reasons to visit Raja Ampat. Divers will be awed by the sight of these gentle giants, which can have wingspans of up to 7 metres (23 ft). One of our favourite and most reliable dive sites to see these magnificent beauties is Magic Mountain also known as Shadow Reef (or Karang Bayangan).
The dry season, from October to April, is the greatest time to watch mantas in Raja Ampat. The peak manta season is generally thought to run from November through February. During this time, mantas congregate in vast numbers to feed on plankton-rich waters, providing divers with an amazing display.
While mantas can be found in Raja Ampat all year, your chances of seeing these magnificent creatures in their full splendour are much higher during the peak manta season.
Temperature and visibility of the water
Water temperatures range from 27°C to 30°C (80°F to 86°F) during the dry season (October to April). These temps are appropriate for diving without, or with a thin, wetsuit.
Water temperatures can dip to roughly 24°C to 26°C (75°F to 79°F) during the wet season (May to September). To stay warm, wear a somewhat heavier wetsuit while being comfortable.
During the dry season, visibility can range from 15 to 30 metres (50 to 100 feet) or more. The pure water allows you to completely appreciate the breathtaking undersea scenery.
Visibility might drop from 10 to 20 metres (33 to 66 feet) during the wet season due to plankton blooms and heavier currents. While diving is still possible, visibility may be reduced compared to the dry season.
Choosing Your Diving Adventure
The optimum time to dive in Raja Ampat should be based on your diving tastes and priorities:
If seeing mantas and exploring the region's famed dive spots is your primary goal, plan your trip during the peak of the dry season, which runs from November to February.
Avoiding Crowds: Because the peak diving season corresponds with the tourist high season, more people visit. Consider visiting in October or March if you like quieter dives and don't mind slightly lower manta activity.
Travelling during the wet season can be more cost-effective, with lower pricing for accommodations and liveaboard trips. Be prepared, though, for more difficult diving conditions. La Galigo Liveaboard will not be in Raja Ampat during the wet season, as we prefer to give our guests every optimity to have optimal conditions and the chance to view manta rays.
Marine Diversity: If you want to see a variety of marine animals and don't mind the chance of fewer mantas, the wet season can still provide amazing underwater encounters.
Additional Raja Ampat Diving Tips
Here are some more tips to make your Raja Ampat diving experience unforgettable:
During the peak season, popular liveaboard tours and lodgings tend to fill up quickly. Make your bookings as soon as possible to ensure your seat.
Pack appropriately: Make sure you have the proper dive equipment, including exposure suits appropriate for the water temperatures during your visit. Don't forget to bring reef-safe sunscreen and an underwater camera.
Respect the Environment: The marine ecosystem of Raja Ampat is extremely fragile. Follow safe diving practices, such as not harming or disturbing marine life and disposing of waste correctly.
Keep up to date on local rules and conservation activities. Some dive locations may have specific rules in place to safeguard the environment, and it is critical to follow them.
Before visiting Raja Ampat, consider earning your Advanced Open Water certification if you aren't already suitably qualified. This will allow you to properly appreciate the breathtaking undersea landscape.
Finally, the optimum time of year to dive in Raja Ampat is largely determined by your diving priorities. If you want to see the amazing manta rays and explore this underwater wonderland in the best conditions, the dry season from November to February is ideal. The wet season, on the other hand, can provide a unique and gratifying diving experience for those looking for budget-friendly possibilities or diverse marine encounters.
Whatever time of year you visit, Raja Ampat guarantees to be an unforgettable scuba diving excursion. Its unrivalled marine biodiversity, stunning coral reefs, and the opportunity to encounter majestic mantas will leave you with memories to last a lifetime. So begin organising your Raja Ampat dive vacation and prepare for an adventure into the heart of one of the world's most magnificent underwater treasures.
Explore our liveaboard choices for your next Raja Ampat diving vacation at https://www.lagaligoliveaboard.com
Where do you want to go liveaboard diving? Check our trip schedules below ▾