Is Komodo Island a Good Place to Scuba Dive? A Guide to Liveaboard Adventures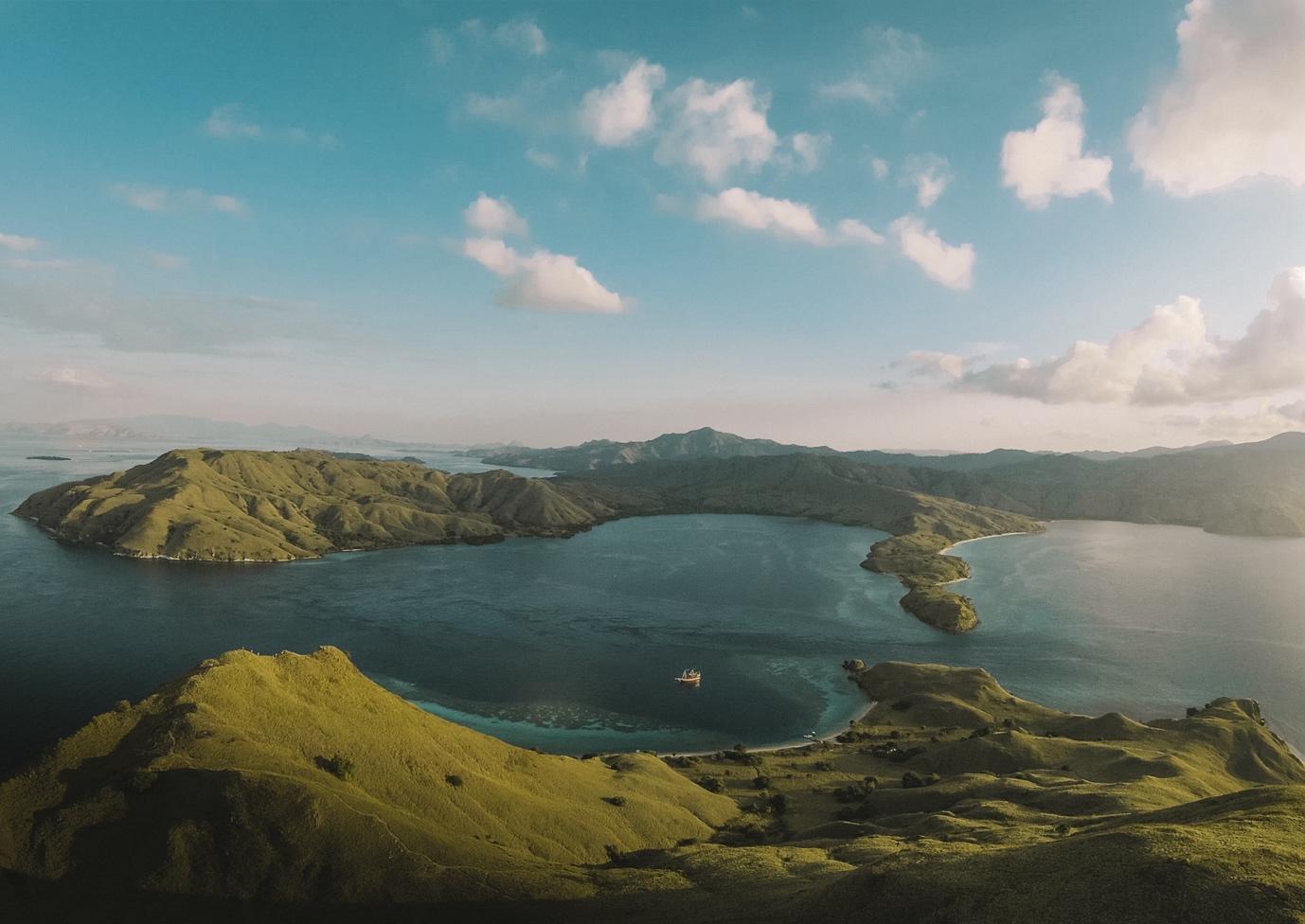 You've definitely heard about Komodo Island and its fabled underwater habitat if you enjoy scuba diving. The astounding marine variety, vivid coral reefs, and exhilarating encounters with mantas and other magnificent aquatic species make Komodo Island, which is part of the Indonesian archipelago, a diver's paradise. In this thorough guide, we'll go into great detail on why Komodo Island is a superb location for scuba diving, especially when done as a liveaboard adventure. Prepare to discover the delights of Komodo's dive sites, the magic of liveaboard diving, and the beauty of mantas in their natural environment.
Chapter 1: The Marine Life of Komodo
1. Astonishing Biodiversity of Komodo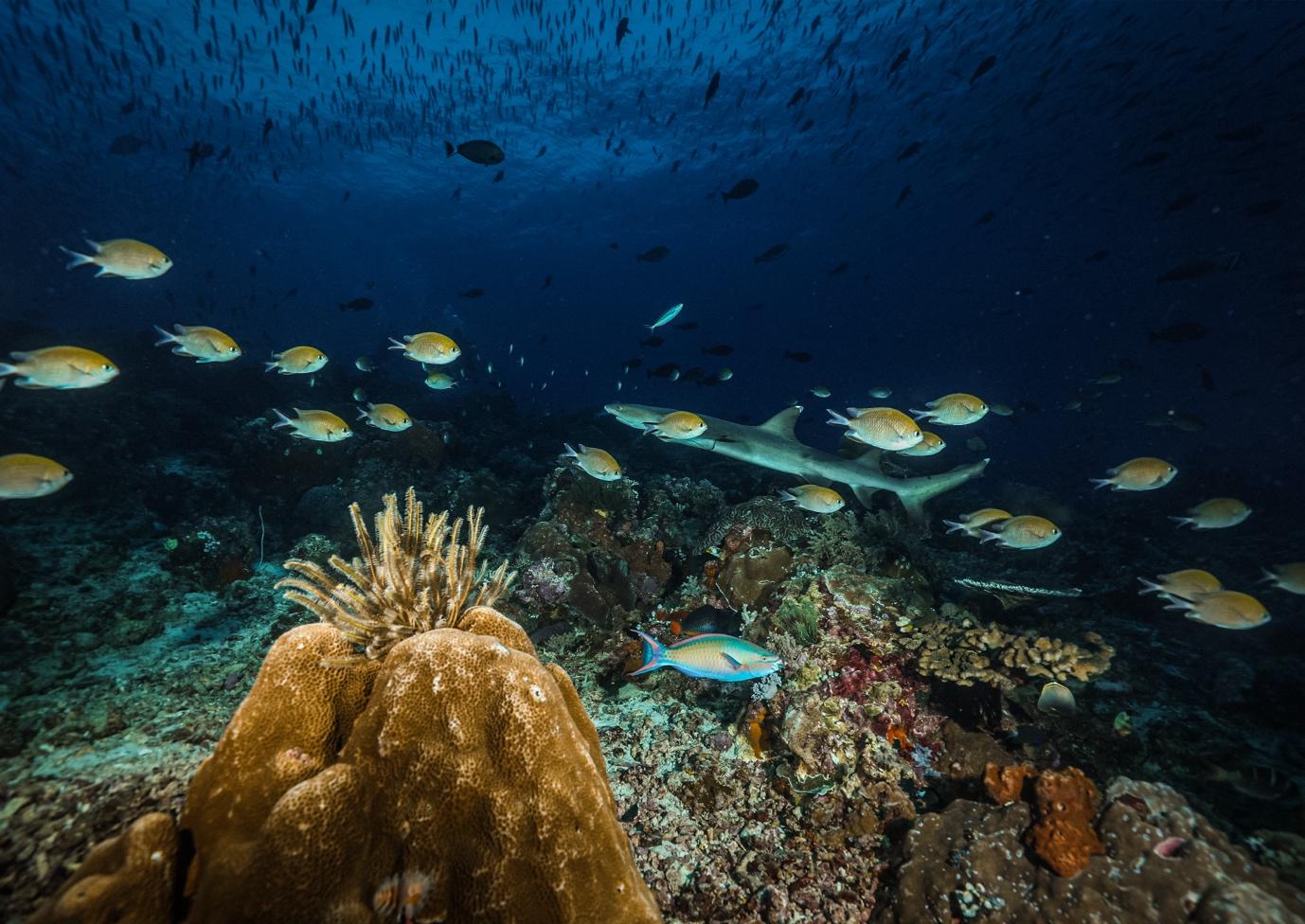 Komodo Island is located in the center of the Coral Triangle with amazing underwater diversity and also referred to as being paramount to a prehistoric wonder above water. One of the most biodiverse marine habitats on the globe, this underwater paradise is home to more than 260 different varieties of coral and more than 1,000 different species of fish. Divers can anticipate seeing tiny creatures, colorful reef fish, and magnificent megafauna including sharks, dolphins, and turtles.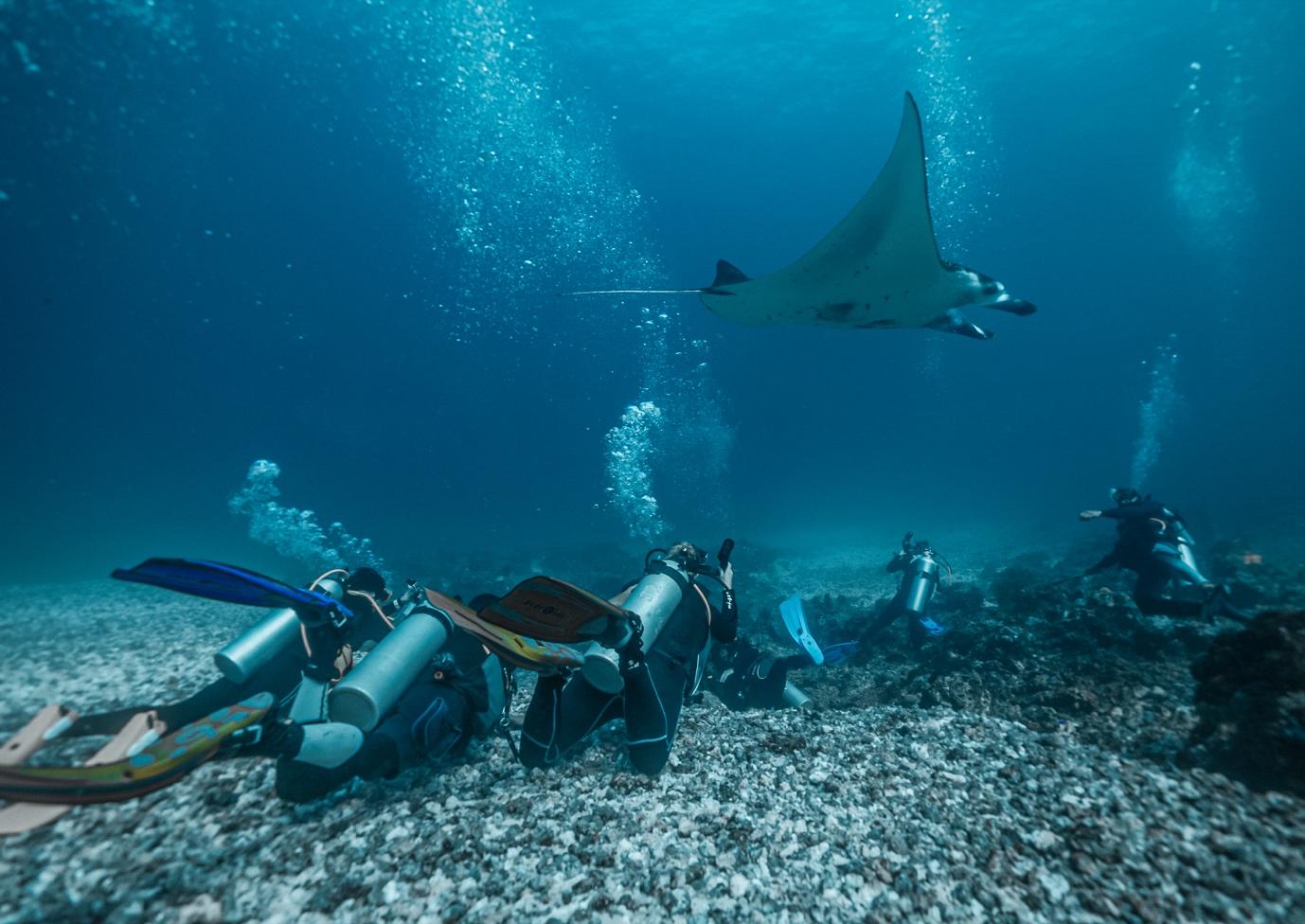 The magnificent manta ray is one of Komodo's underwater world's most recognizable sights. In the area, these gentle giants can be observed all year long, and many dive sites are well known for having resident mantas. Manta Point is one such location where divers can feel the thrill of swimming alongside these graceful animals as they glide through the clear waters.
3. Additional Marine Wonders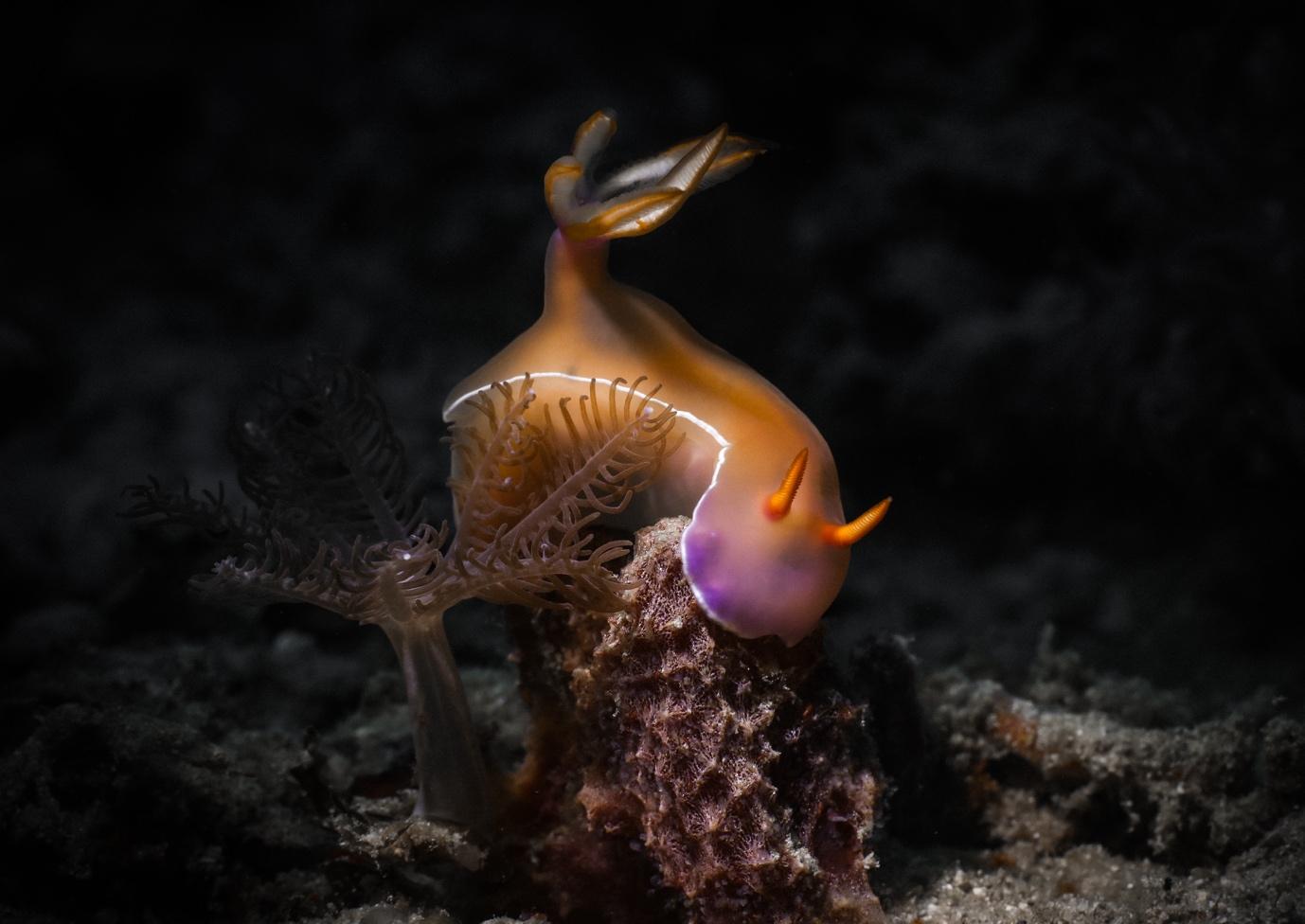 In addition to mantas, Komodo offers divers the opportunity to see a variety of other extraordinary marine creatures, such as pygmy seahorses, octopuses, nudibranchs, and other shark and ray species. A wide variety of marine life may be found in the nutrient-rich waters of Komodo National Park, which support a vibrant environment.
Chapter 2: Komodo Dive Sites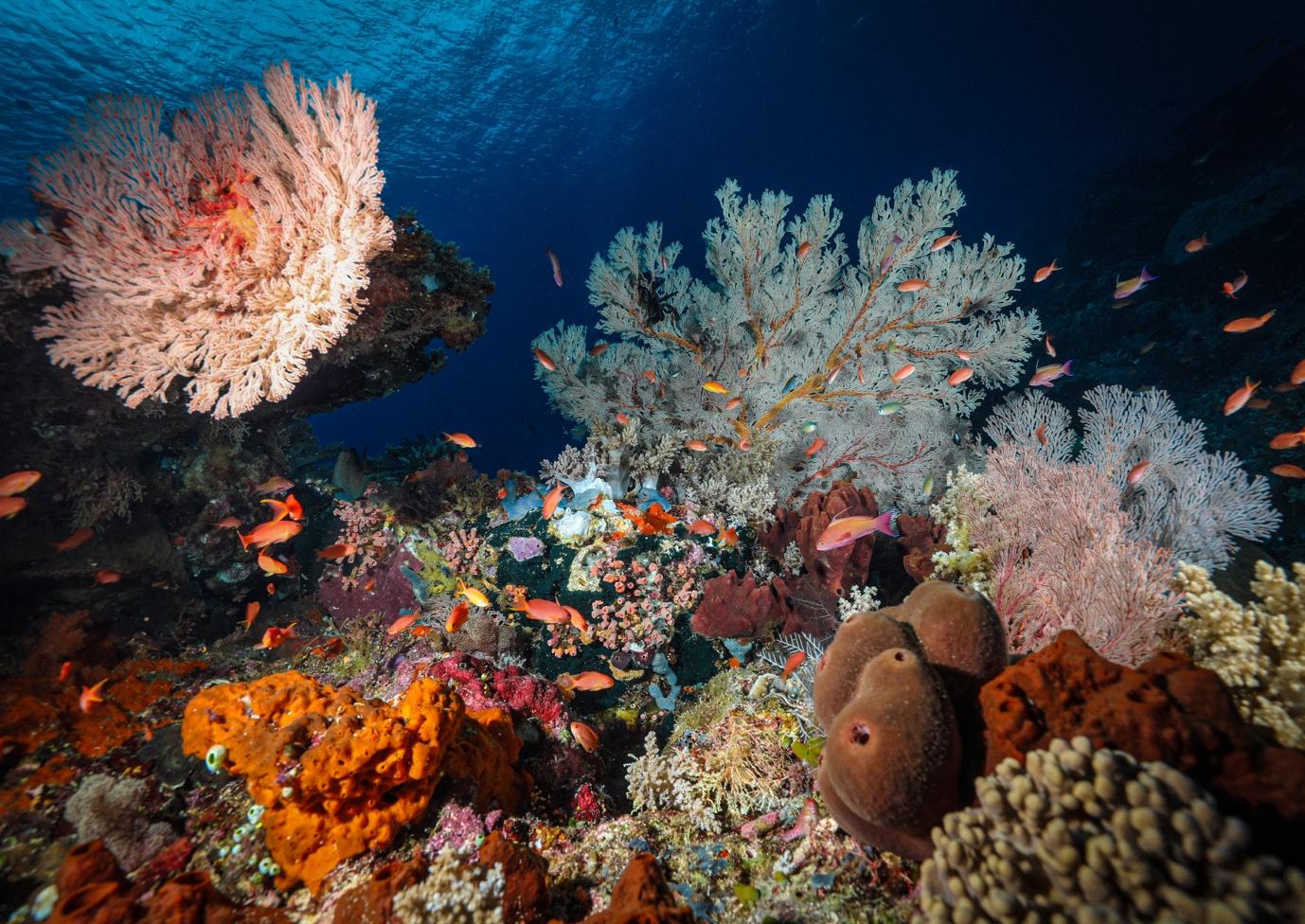 Crystal Rock is a pinnacle dive destination with waters that truly live up to their name. Divers can explore colourful coral gardens and striking, life-filled underwater vistas. Strong currents at this location are also well-known for drawing pelagic animals like trevallies and tunas.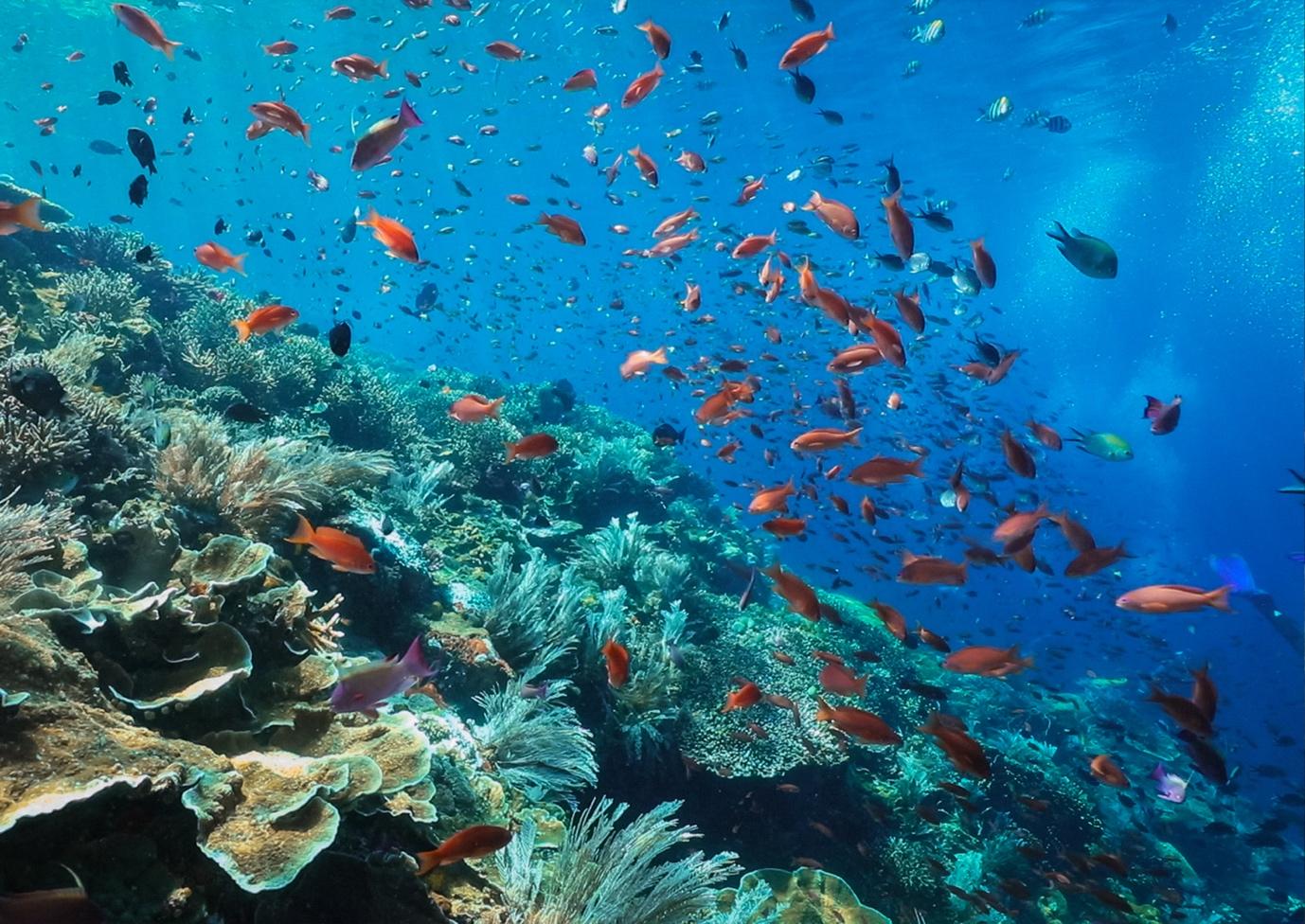 One of the best dive locations in Komodo, if not the entire globe, is frequently praised as being Batu Bolong. This tiny rocky outcrop is encircled by deep blue waters and is adorned with vibrant sea fans and soft corals. The place is renowned for its magnificent wall dives, where divers can see turtles, sharks, and schools of fish.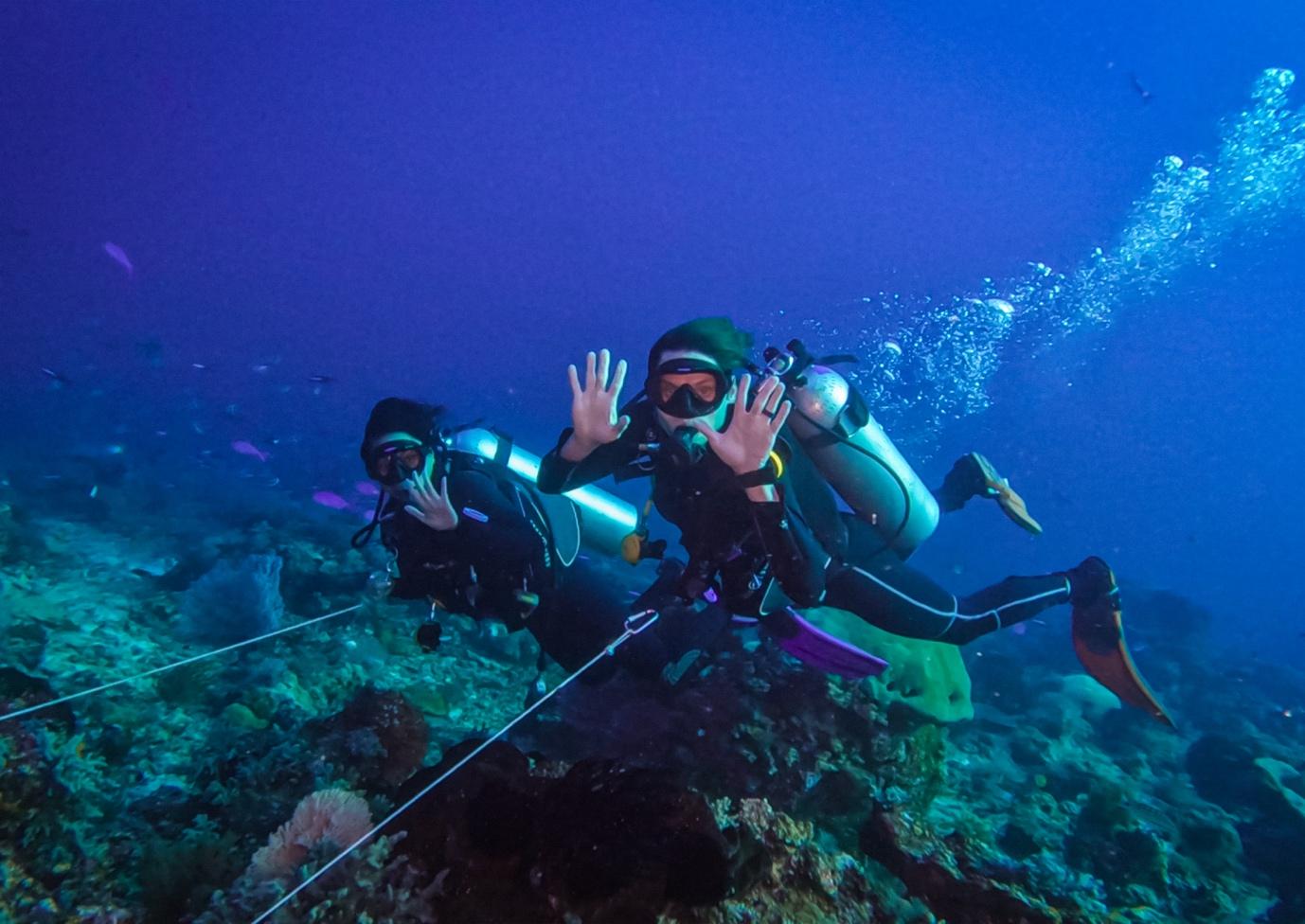 Dive enthusiasts seeking an adrenaline thrill frequently visit Castle Rock. Large pelagic animals including sharks, trevallies, and dogtooth tunas are attracted to this area by the strong currents. These exciting interactions take place against a gorgeous backdrop of hard and soft corals that cover the pinnacle.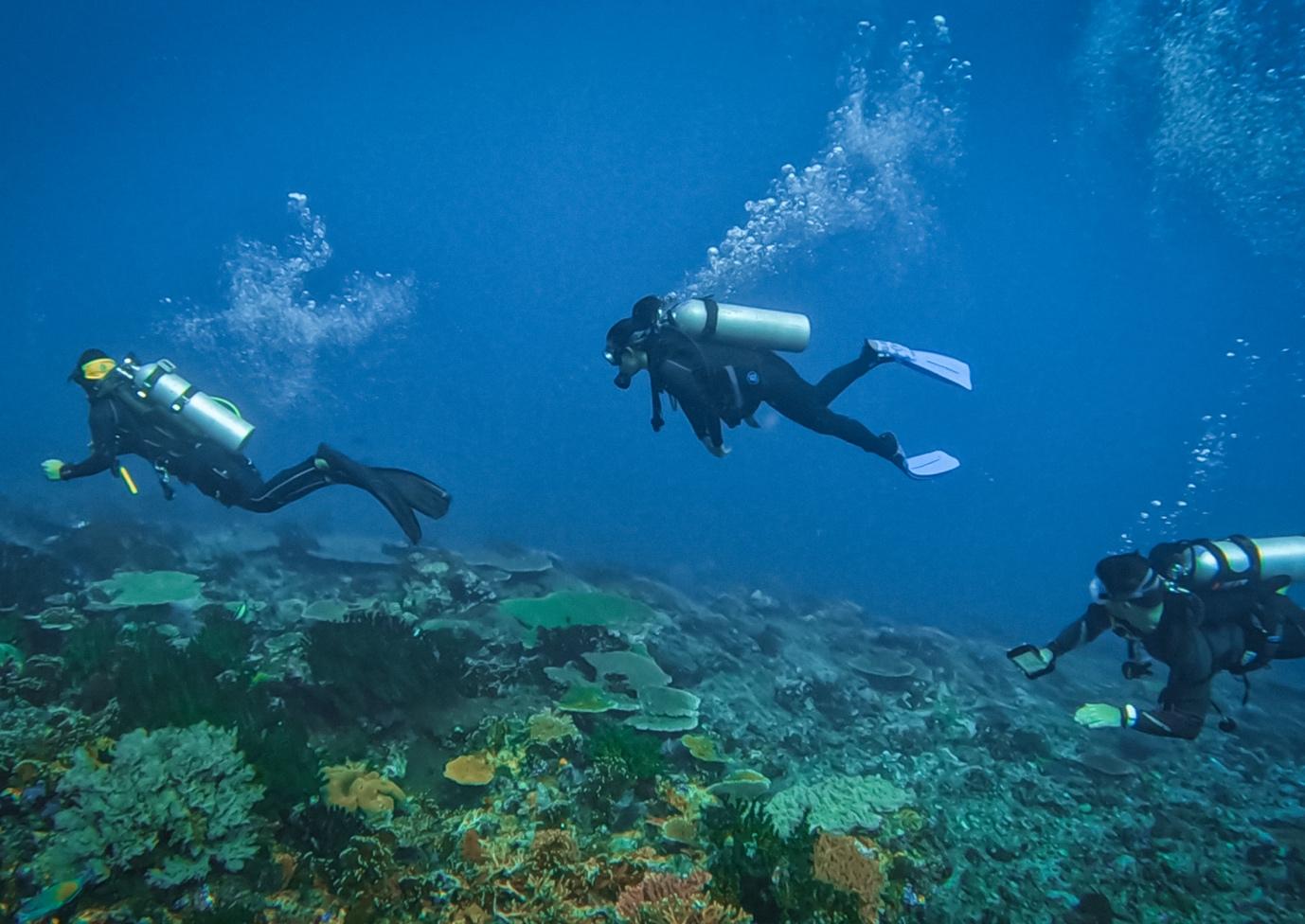 At the thrilling drift dive site known as The Cauldron (or Shotgun), divers can feel the excitement of gliding through the currents via a subterranean passage. Schools of sweetlips, groupers, and eagle rays can be found at this location, and occasionally even manta rays. For seasoned divers looking for an amazing excursion, it is a must-see.
5. Dives in Komodo's Wrecks
For those who are interested in the history of the sea, Komodo provides a rare chance to visit multiple shipwrecks. The Wairon, a Japanese cargo ship from World War II that is now an artificial reef teaming with marine life, is the most well-known wreck.
Chapter 3: Komodo Liveaboard Diving
Liveaboard adventures' allure
Komodo liveaboard diving is the best method to explore this underwater paradise. A liveaboard voyage has several benefits, including: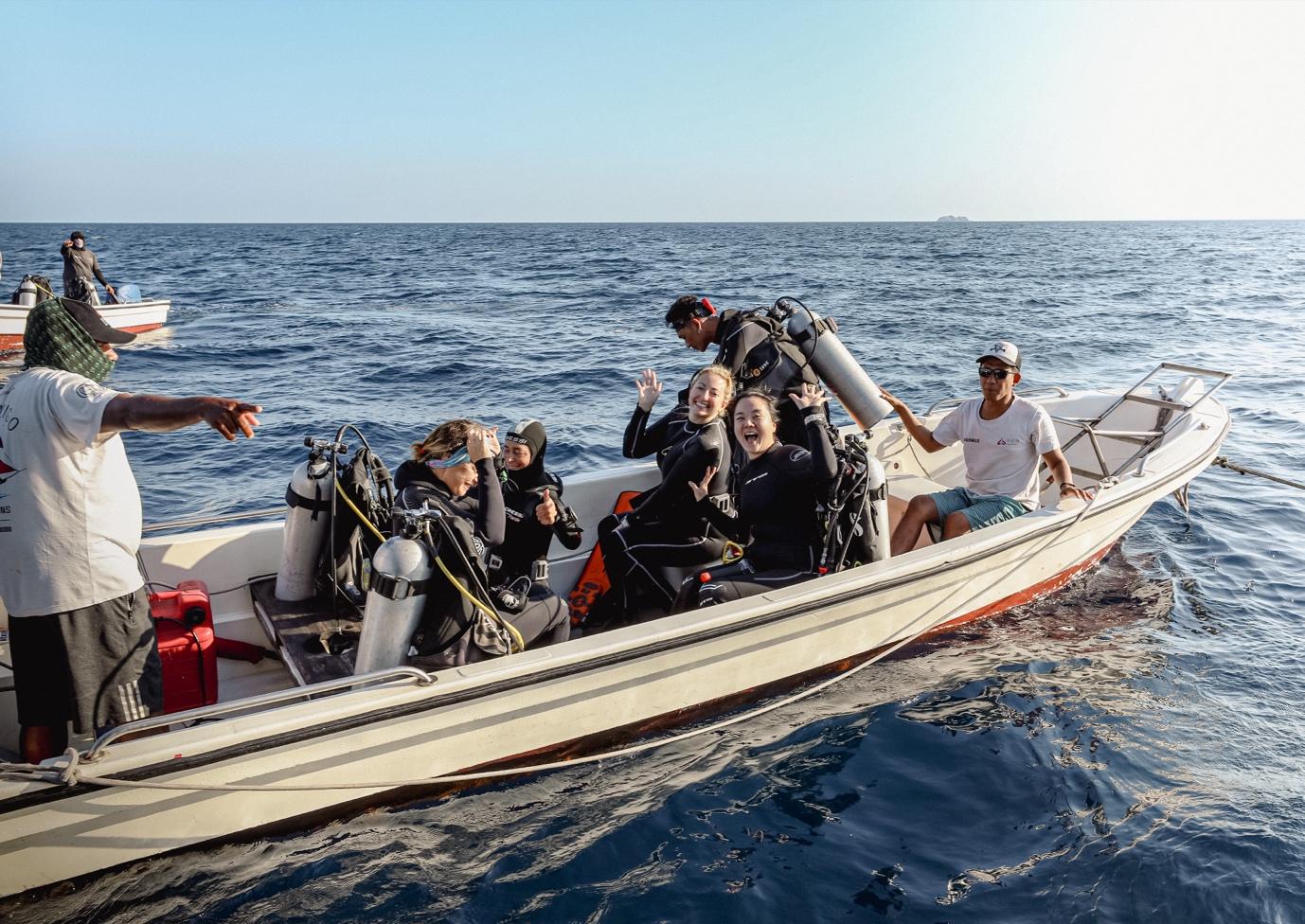 Access to Remote Dive locations: Liveaboards can transport you to remote dive locations that are less congested and inaccessible to dayboats, ensuring a more individualized diving experience.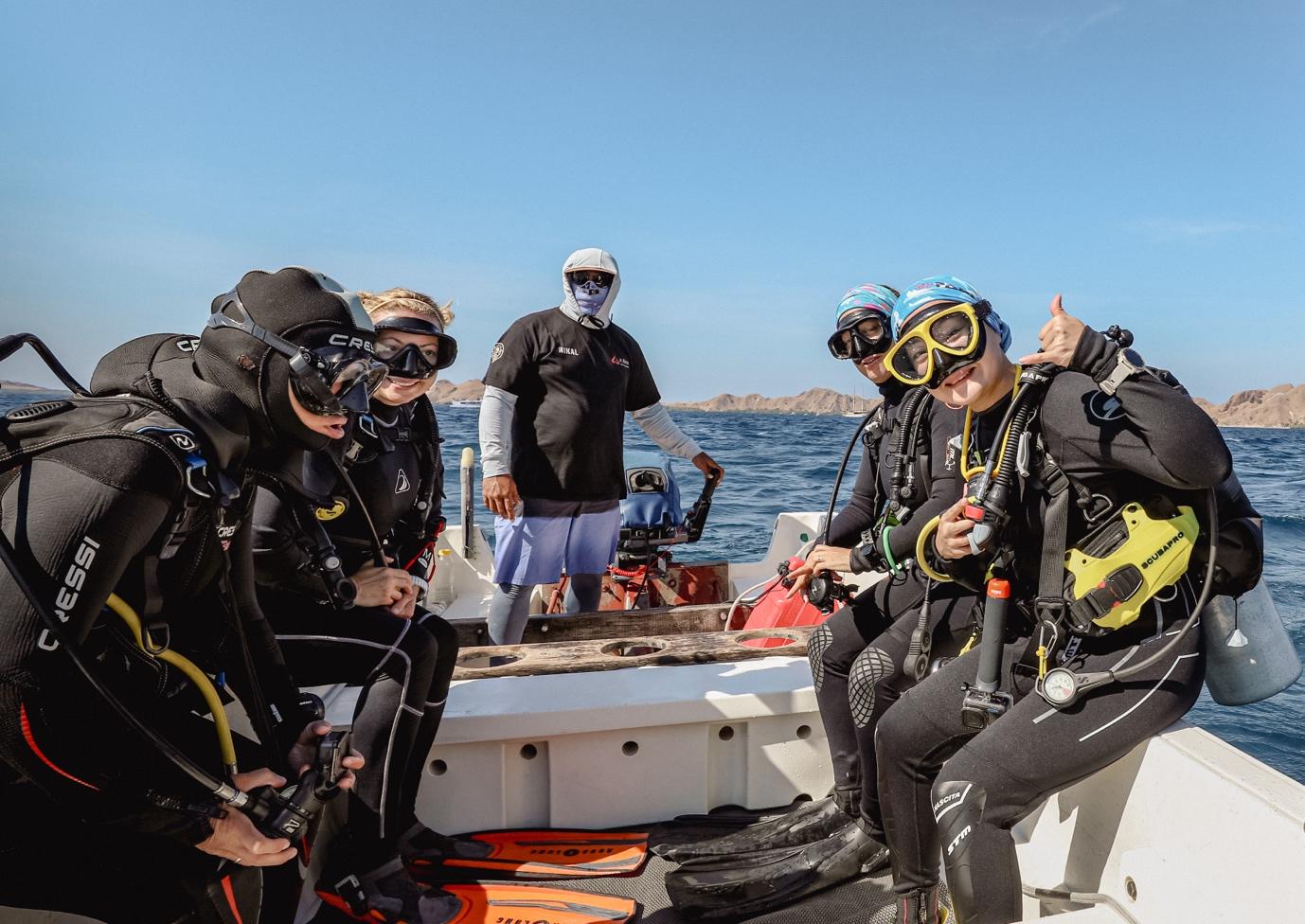 Numerous Dives Per Day: Liveaboard itineraries frequently feature numerous dives per day to allow you to explore a range of dive sites and extend your time underwater.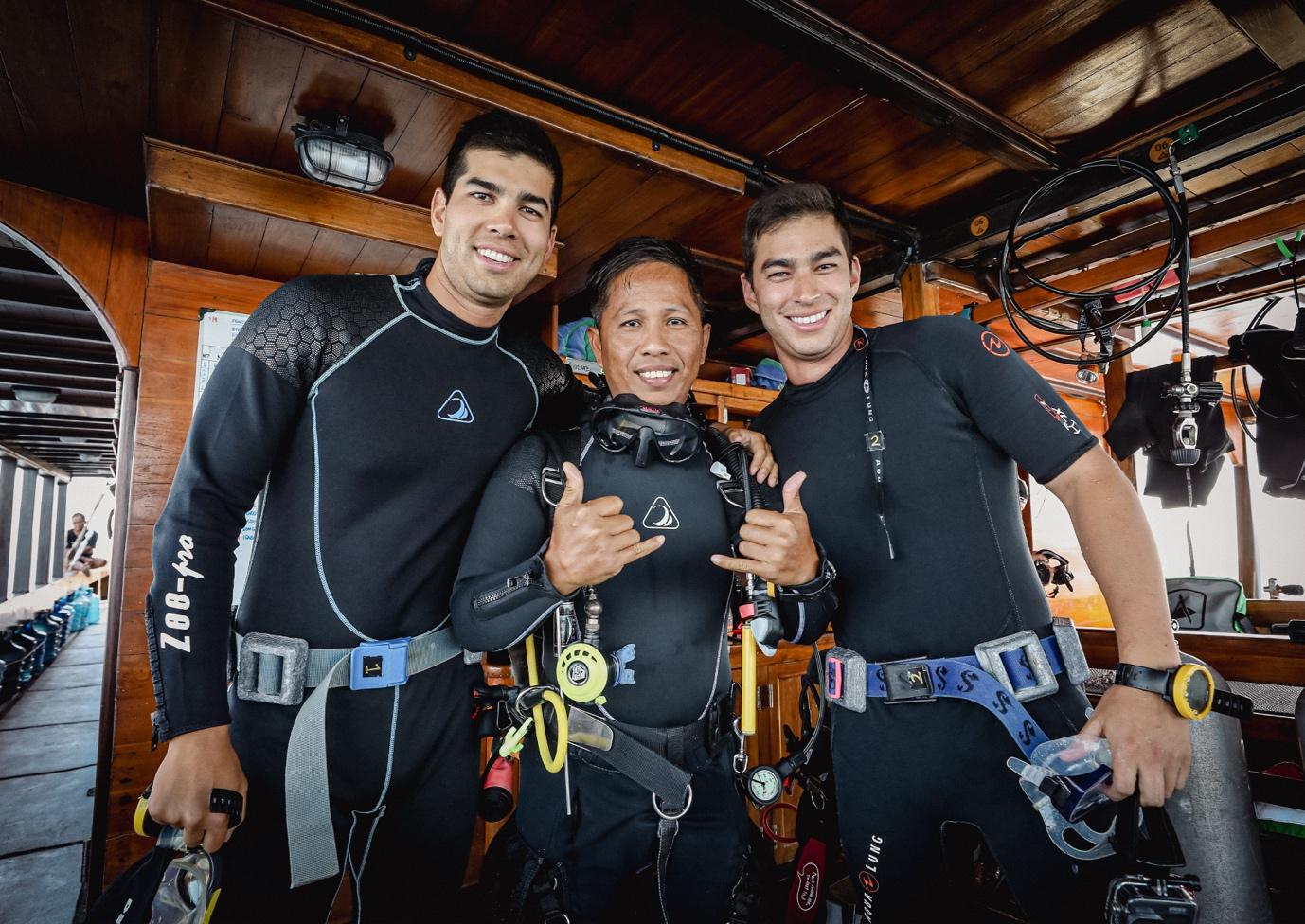 Expert Guides: Liveaboard crews frequently include knowledgeable dive guides who are fully acquainted with Komodo's top dive locations and marine species.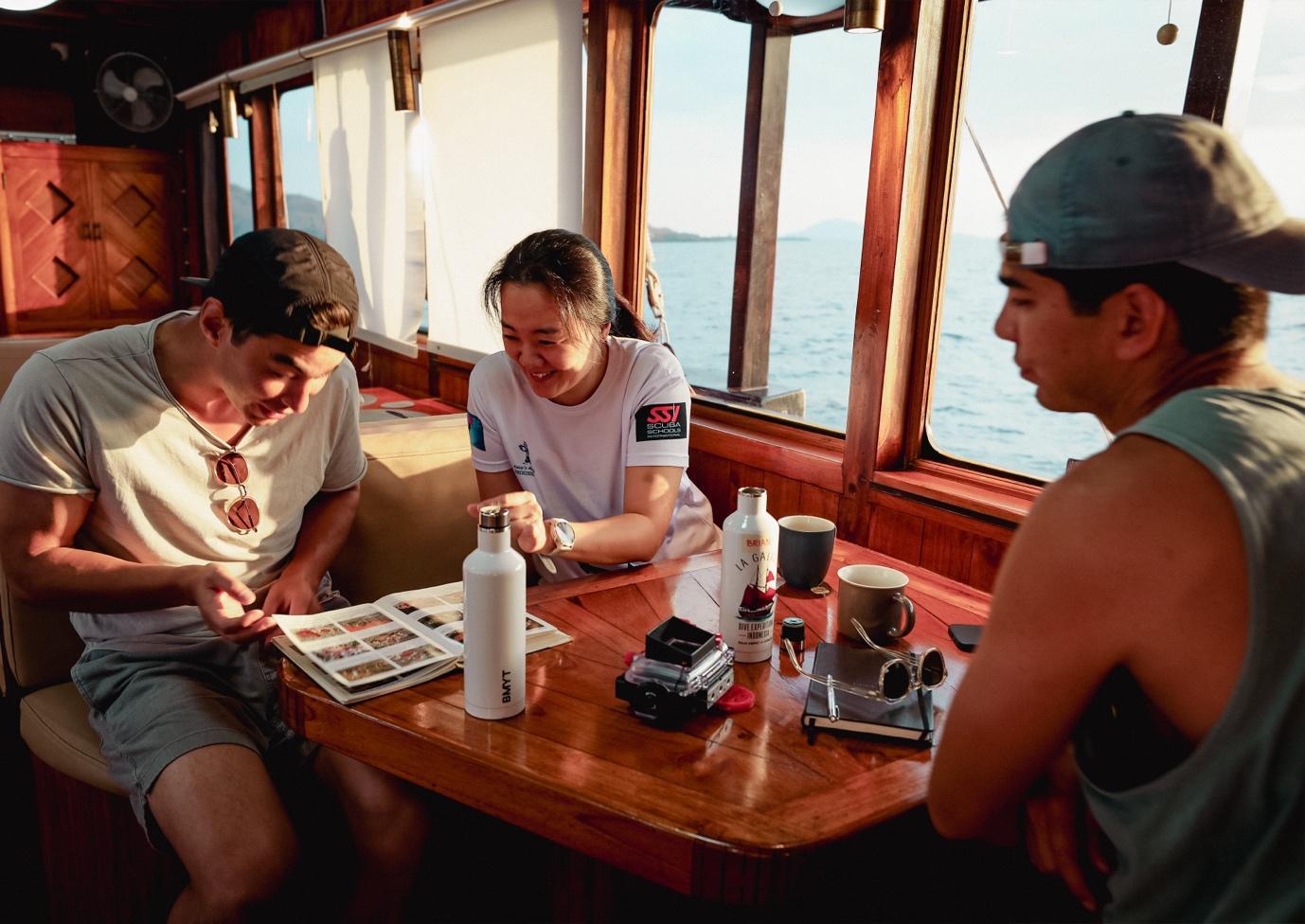 Comfort and Convenience: Liveaboard boats are outfitted with cozy cabins, dining areas, and lounge areas to make the time between dives comfortable and convenient.
Itineraries for Komodo Liveaboards
Divers of all experience levels can choose from a variety of liveaboard operators' programs. You may pick a liveaboard cruise that fits your interests and ability level, regardless of whether you're an experienced diver or a beginner. A typical itinerary might include stops at:
Visiting locations like Crystal Rock and Batu Bolong in central Komodo.
The spectacular coral gardens and manta ray sightings in southern Komodo.
Sharks and other pelagic species can be seen on a dive in North Komodo.
Known for its distinctive underwater topography and abundant marine life, Rinca Island is a popular dive destination.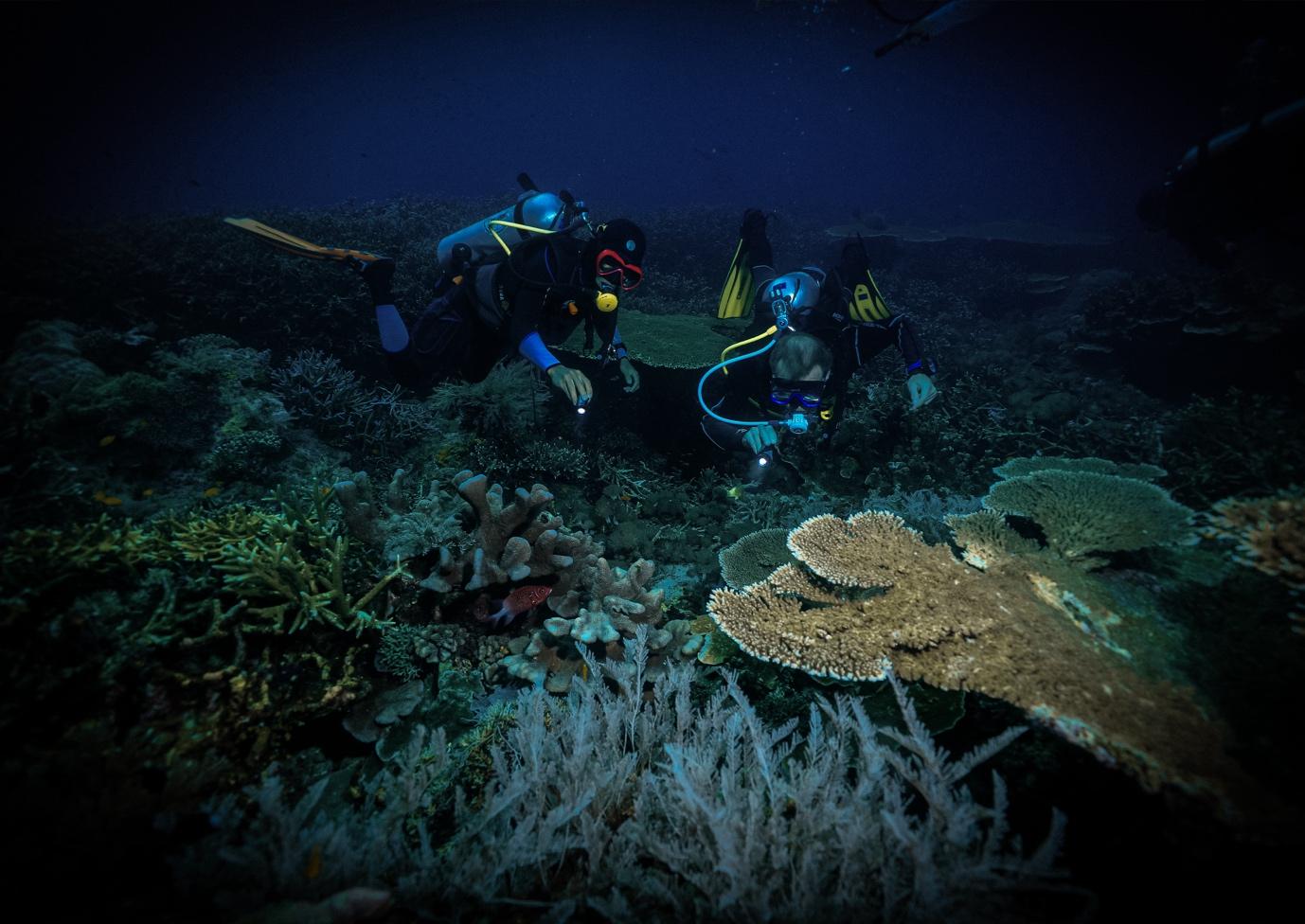 In Komodo, night diving is an exhilarating experience, and many liveaboard operators include night dives in their itineraries. You can observe the unique nocturnal behaviours of marine animals like octopuses, cuttlefish, and hunting lionfish during night dives. Your dive torch turns the dark outer space like aquatic environment into a wonderful illuminated wonder world.
The Ideal Season to Visit Komodo
The diving season in Komodo is typically separated into two distinct periods:
The dry season, which lasts from April to November, is the best time to go diving because of the calm seas, great visibility, and warm water temperatures between 27°C and 30°C (80°F to 86°F). These months are when manta ray sightings are most frequent.
The rainy season (December to March) brings rain and cooler water temperatures (25°C to 28°C or 77°F to 82°F), however diving is still viable at this time. Due to rougher seas, some dive locations might be more difficult to reach. For this reason La Galigo Liveaboard is operating in the other great Indonesian dive destination of Raja Ampat.
Conditions for Komodo Dives
Divers should be aware that Komodo's dive locations can have different current strengths. To appreciate Komodo's underwater treasures, you must have the necessary dive training and expertise. Divers should at least have an Advanced open-water certification and competence in drift diving, according to several liveaboard operators, or else be an experienced open water diver with more than 40 logged dives.
Chapter 5: Responsible Diving and Conservation
Preserving the Komodo Ecosystem
It's essential to understand how your underwater actions affect the ecosystem if you want to dive responsibly. The delicate marine habitat around Komodo confronts numerous dangers, such as pollution, overfishing, dynamite fishing and coral bleaching. Follow these safe diving practices to preserve this underwater wonderland for future generations:
Practise good buoyancy by avoiding touching or harming marine animals and corals. To avoid unintentional contact, perfect your buoyancy control.

Use a sunscreen that is safe for coral reefs by picking brands that are devoid of dangerous ingredients.

Respect marine life: Keep a safe distance from marine animals and avoid feeding or otherwise interfering with them.

Support local conservation efforts and get involved in activities like beach cleanups and coral restoration projects.
Unquestionably, Komodo Island is among the greatest scuba diving locations in the world. For divers, it is the stuff of dreams thanks to its magnificent marine life, variety of dive locations, and the exhilaration of encountering mantas. Your Komodo diving experience is made even more unforgettable when combined with the ease and comfort of a liveaboard cruise. Set your sights on Komodo Island and get ready for a thrilling excursion into the depths of Indonesia's underwater wonderland, whether you are an experienced diver or are just beginning your underwater adventure.
Start making plans for your Komodo liveaboard diving experience with La Galigo Liveaboard right away and explore the fascinating underwater environment. Learn about Komodo's charm and see for yourself why it's regarded as one of the top scuba diving locations on the planet.
Enjoy a Diving Trip in Raja Ampat and Komodo with La Galigo Liveaboard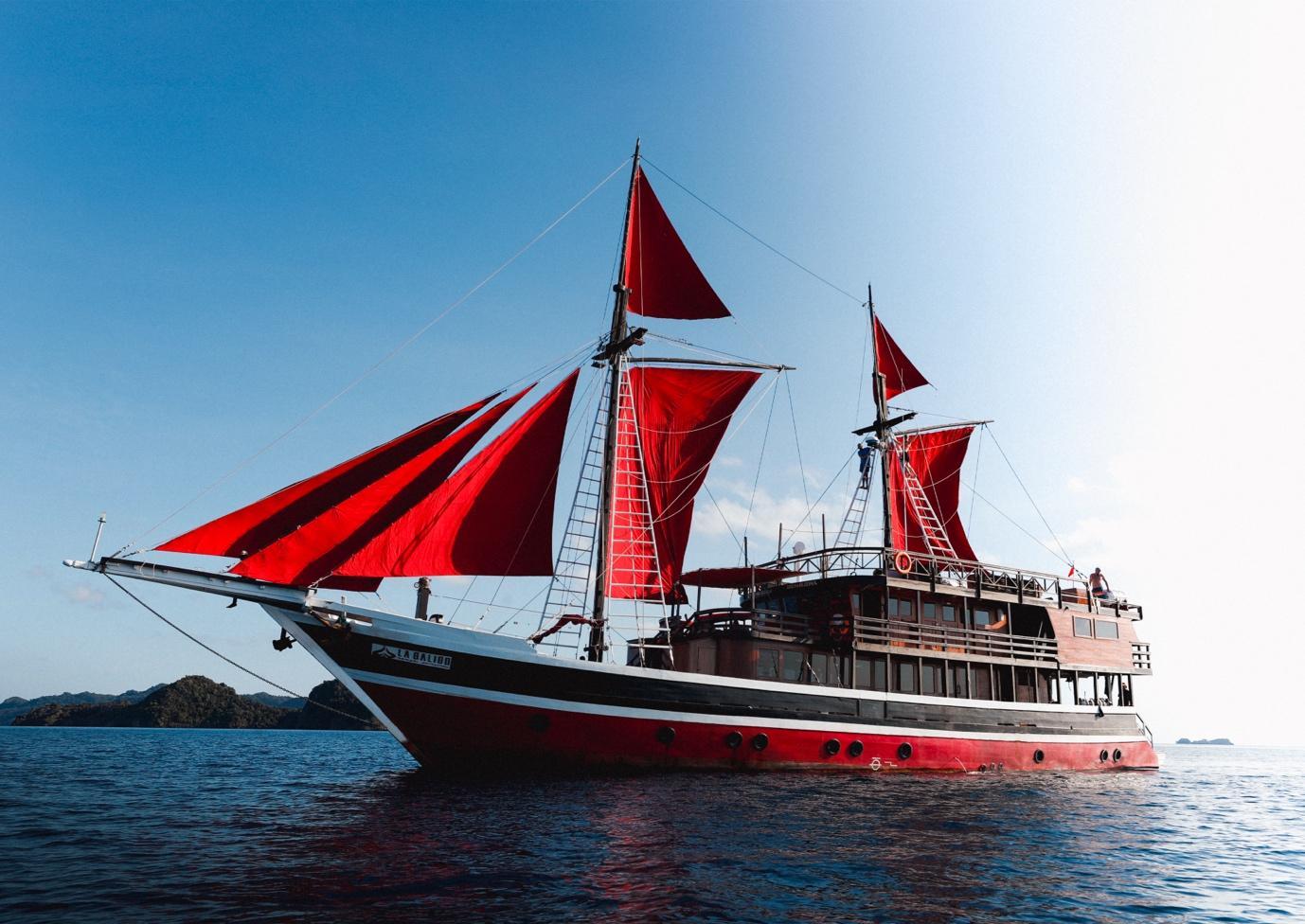 La Galigo is known as one of the best liveaboard diving boats in Raja Ampat Indonesia, and it offers trips to well-known diving destinations such as Komodo and Raja Ampat. The Coral Triangle is located in Indonesia, which has the highest marine biodiversity on the planet.
La Galigo Liveaboard Diving was founded in 2015 by two avid divers who wanted to explore some of Indonesia's pristine reefs but found that all existing scuba diving options were frequently out of their budget, and wanted to provide an affordable option for everyone to be able to explore these beautiful places.
La Galigo Liveaboard Diving in Raja Ampat & Komodo is a friends and family affair, and our liveaboard diving trips are always focused on fun, safety, guest comfortability, and are exceptional value for money. Our trip prices range from $2,160 for a six-day Komodo liveaboard diving trip to $3,375 for an eight-day Raja Ampat liveaboard diving trip. The price includes four meals a day, diving three to four times a day or snorkelling, and  land tours.
Where do you want to go liveaboard diving? Check our trip schedules below ▾