What is Dive Boat? How They Work, How to Select One, The Do's and Don'ts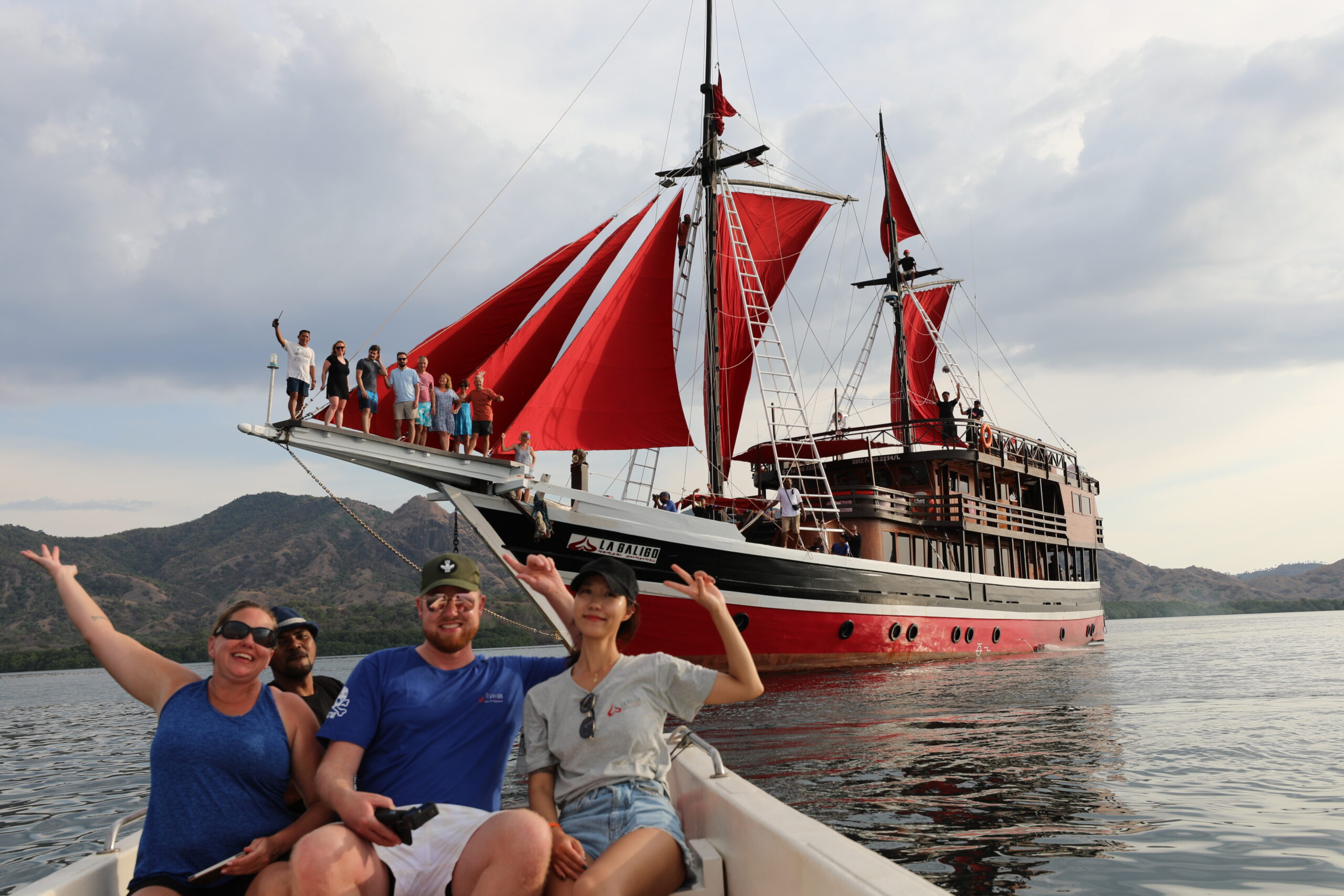 The dive boat is an essential component of any successful diving experience. Understanding the ins and outs of dive boats is the foundation for your diving adventures, whether you are a seasoned diver or a newcomer ready to take the plunge.
A dive boat is a specialised watercraft designed specifically for scuba divers' needs. Dive boats vary in size and configuration, ranging from small day boats to large liveaboards. 
All sizes of dive boats are meticulously designed to maximise the diving experience. Dive platforms with easy entry and exit points, ladders, and spacious deck areas facilitate boat-to-water transitions. 
Many dive boats, particularly liveaboards, provide amenities such as restrooms, freshwater showers, and shaded seating areas to make the time spent on the boat between dives more enjoyable.
Dive boats play an important role in scuba diving because they allow divers to access and explore some of the most sought-after dive destinations, such as vibrant coral reefs and captivating shipwrecks that are often inaccessible from the shore. 
Divers can choose from single-day out-and-back excursions to immersive multi-day liveaboard experiences on these boats. 
Rigid-hulled boats are typically smaller and designed for out-and-back trips in which divers spend only a few hours on the water. These dive boats are portable, but they have a limited capacity for divers and amenities.  
Day trip dive boats function as floating bases for multiple dives throughout the day. Divers can return to the boat to rest, relax, and prepare their equipment for the next dive. Divers can explore multiple dive sites in a single day, maximising their underwater experience.
Divers on liveaboard dive boats have a more immersive experience because they stay onboard for several days or even weeks at a time. Divers on these longer trips visit more remote and secluded dive sites, such as remote islands or pristine marine reserves.
How to Select the Best Dive Boat
Whether you join a scheduled trip on an operator's boat or buy your own, selecting the right dive boat is critical to having unforgettable diving experiences – for all the right reasons! Consider factors such as boat size, capacity, amenities, and dive trip type. 
Consider and research your options carefully to ensure that the chosen vessel meets your specific requirements

Consider how many divers you intend to have on board or would like to join in with. The boat should be large enough to comfortably accommodate your group while also securely storing all diving equipment.

Examine the common dive sites and the distances you intend to travel for diving.

Consider the amenities and features you will require on the boat, such as restrooms, showers, and storage space for diving equipment.

Choose between a new and used boat based on your budget and the condition of the boat.
The Seller's or Operating Company's Reputation
If you're buying from a dealer or a private seller, look into their reputation and customer reviews to make sure you're dealing with the right person. Choose a reputable operator company with a track record of safe and well-maintained boats if you plan to join a scheduled trip.
Take a test ride or a short rental trip to get a sense of how the boat handles on the water.
Look for features that promote safety, such as easy entry and exit points, accessibility, such as sturdy handrails and grab bars, and a well-maintained engine and hull. Check that the boat meets all safety regulations, especially if it is a used or old boat. Make a note of the location of all necessary safety equipment, such as life jackets, first-aid kits, and emergency signalling devices.
Engine and fuel Efficiency:
If you're thinking about buying a used boat, make sure the engine is in good shape and has been well-maintained. Consider the fuel efficiency of the boat, as it has a significant impact on the overall operating costs.
Dive Boat Safety Precautions
When it comes to boating and scuba diving, safety comes first, and dive boats are no exception. All crew members must follow dive boat safety protocols. Proper briefings and training are essential for preparing the crew to deal with adversity on the water.
The fundamentals are as follows:
Procedures for diving.

Equipment inspections.

Keeping a dive logbook

Time intervals on the surface

Procedures for an emergency

Scuba flags

Procedures for using safety buoys

Correct buoyancy control
While a trip on a dive boat fosters camaraderie among divers, certain etiquettes should be observed to ensure an enjoyable trip for all on board. As divers, follow onboard safety guidelines and show respect for the boat and marine life.
Be considerate of your fellow divers, the captain and crew, and other nearby boats. Responsible diving practices, such as buoyancy control and marine life protection, are critical in preserving the health of underwater ecosystems.
Dive Boat Do's and Don'ts
Before Getting on a Dive Boat
Most boats will be moving at speed or just constantly rocking, even when the sea is calm and the dive boats are known for their navigational stability. As a result, if you are prone to turning green around the gills, take a motion sickness pill at least 30 minutes before boarding. There are numerous options, including Dramamine, Bonine, Marazine, and others.
Also remember that even when boats are covered, the wind and sun can cause skin damage during the journey. Remember to apply 100% biodegradable reef safe sunscreen. And… This is crucial! Pay attention during the briefing, as you will be informed about on-board procedures in addition to dive details.
In addition to your scuba diving equipment, you will need "The essentials" to prepare. A hat, a pair of UVA protection sunglasses, a wind breaker for the evenings or splashes, a towel, and a dry bag to keep everything dry. That's all there is to it.
Okay, if you need anything else, bring it. But keep in mind. On a dive boat, even if it is a premium boat, space is limited and shared with other divers and the crew. So, don't bring anything that you don't absolutely need. A liveaboard of course is different as you can stash your gear in your room between dives out on the tender, but all the same you don't need to pack the kitchen sink!
Arrive at the scheduled time. The dive boat departure time will have been communicated to you at the centre or through the booking process. It's crunch time: either you're on the ship or you stay at the base. It's as simple as that.
Place your dive equipment in the designated tank storage areas and do not leave anything lying around. As previously stated, on a dive boat, there are crew members as well as the other divers who will dive with you. This is why it is critical to properly set up your equipment. Remember that any mistake can be painful, and it can mean the end of the adventure for you or others.
Place your BCD and regulator on your tank, preferably next to your dive buddy. This allows you to inspect your own and your partner's equipment. Furthermore, you can keep your mask, fins, wetsuit, and dive bag under your seat to keep the area clear and all your gear in one place.
How Do You Dive On A Boat?
To enter the water from the dive boat safely, make sure there is no one in the water just beneath you. Above all, follow the procedures outlined earlier and when the staff says "go!" Do it. This coordinated action serves a purpose in terms of safety. Neither too soon nor too late.
Once in the water, move away from the boat quickly so the next diver can enter without hurting you.
After the dive, you return to the dive boat. If you plan on doing a second dive, make sure your gear is properly prepared.
Drift diving can be fun and here is how it is often done, the guide is the first to enter the water, and the rest of the group gathers around him and follows him during the descent and drift dive. The boat will follow the bubbles on the surface, and if a couple needs to ascend quickly, the SMB will be sent up to protect them and signal the boat. Finally, all divers ascend together, and when they reach the surface, they are picked up by the boat.
Practise good buoyancy by avoiding touching or harming marine animals and corals. To avoid unintentional contact, perfect your buoyancy control.

Use a sunscreen that is safe for coral reefs by picking brands that are devoid of dangerous ingredients.

Respect marine life: Keep a safe distance from marine animals and avoid feeding or otherwise interfering with them.

Support local conservation efforts and get involved in activities like beach cleanups and coral restoration projects.
Unquestionably, Komodo Island is among the greatest scuba diving locations in the world. For divers, it is the stuff of dreams thanks to its magnificent marine life, variety of dive locations, and the exhilaration of encountering mantas. Your Komodo diving experience is made even more unforgettable when combined with the ease and comfort of a liveaboard cruise. Set your sights on Komodo Island and get ready for a thrilling excursion into the depths of Indonesia's underwater wonderland, whether you are an experienced diver or are just beginning your underwater adventure.
Start making plans for your Komodo liveaboard diving experience with La Galigo Liveaboard right away and explore the fascinating underwater environment. Learn about Komodo's charm and see for yourself why it's regarded as one of the top scuba diving locations on the planet.
Enjoy a Diving Trip in Raja Ampat and Komodo with La Galigo Liveaboard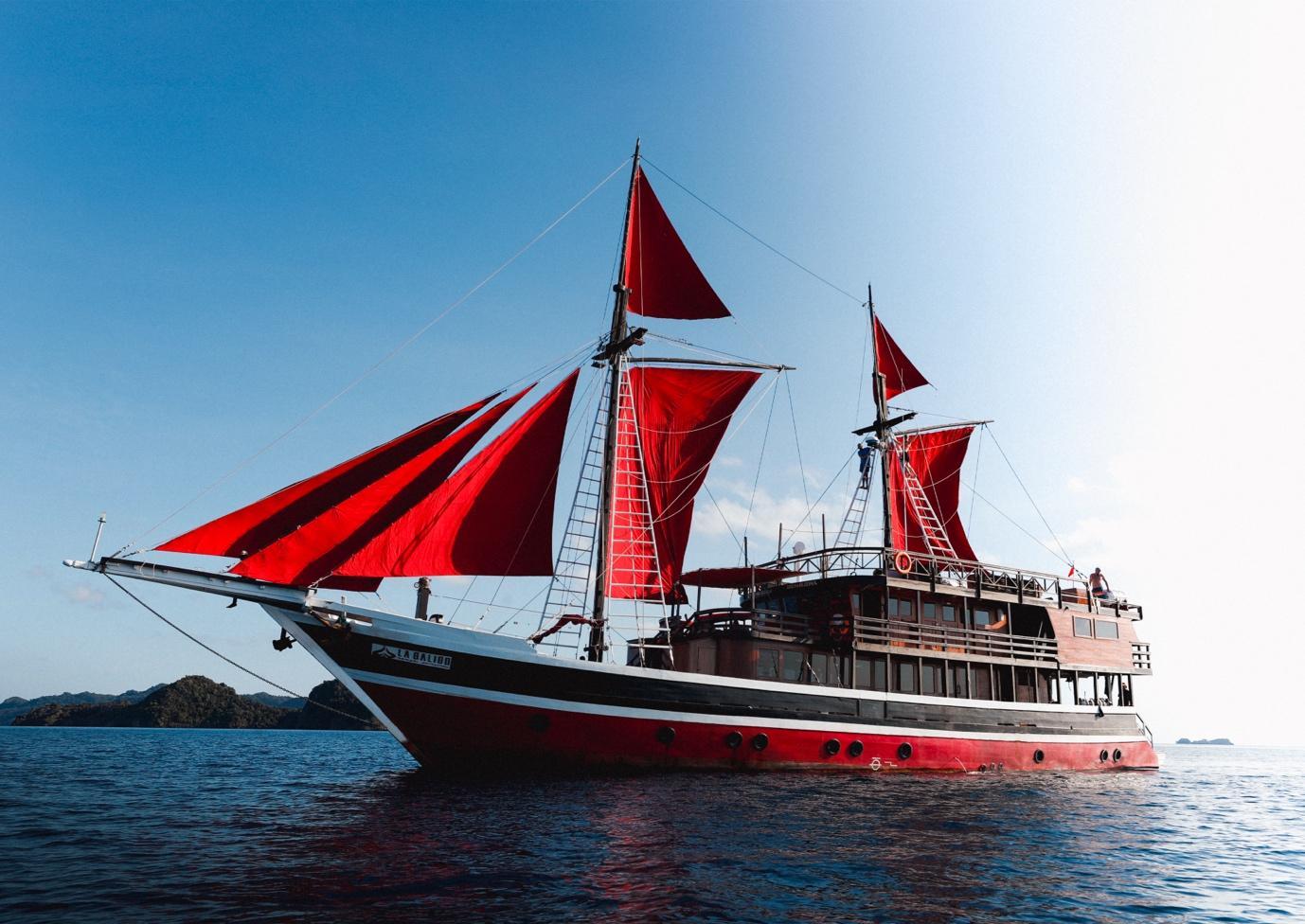 La Galigo is known as one of the best liveaboard diving boats in Raja Ampat Indonesia, and it offers trips to well-known diving destinations such as Komodo and Raja Ampat. The Coral Triangle is located in Indonesia, which has the highest marine biodiversity on the planet.
La Galigo Liveaboard Diving was founded in 2015 by two avid divers who wanted to explore some of Indonesia's pristine reefs but found that all existing scuba diving options were frequently out of their budget, and wanted to provide an affordable option for everyone to be able to explore these beautiful places.
La Galigo Liveaboard Diving in Raja Ampat & Komodo is a friends and family affair, and our liveaboard diving trips are always focused on fun, safety, guest comfortability, and are exceptional value for money. Our trip prices range from $2,160 for a six-day Komodo liveaboard diving trip to $3,375 for an eight-day Raja Ampat liveaboard diving trip. The price includes four meals a day, diving three to four times a day or snorkelling, and  land tours.
Where do you want to go liveaboard diving? Check our trip schedules below ▾