What is Muck Diving? Best Muck Diving in Indonesia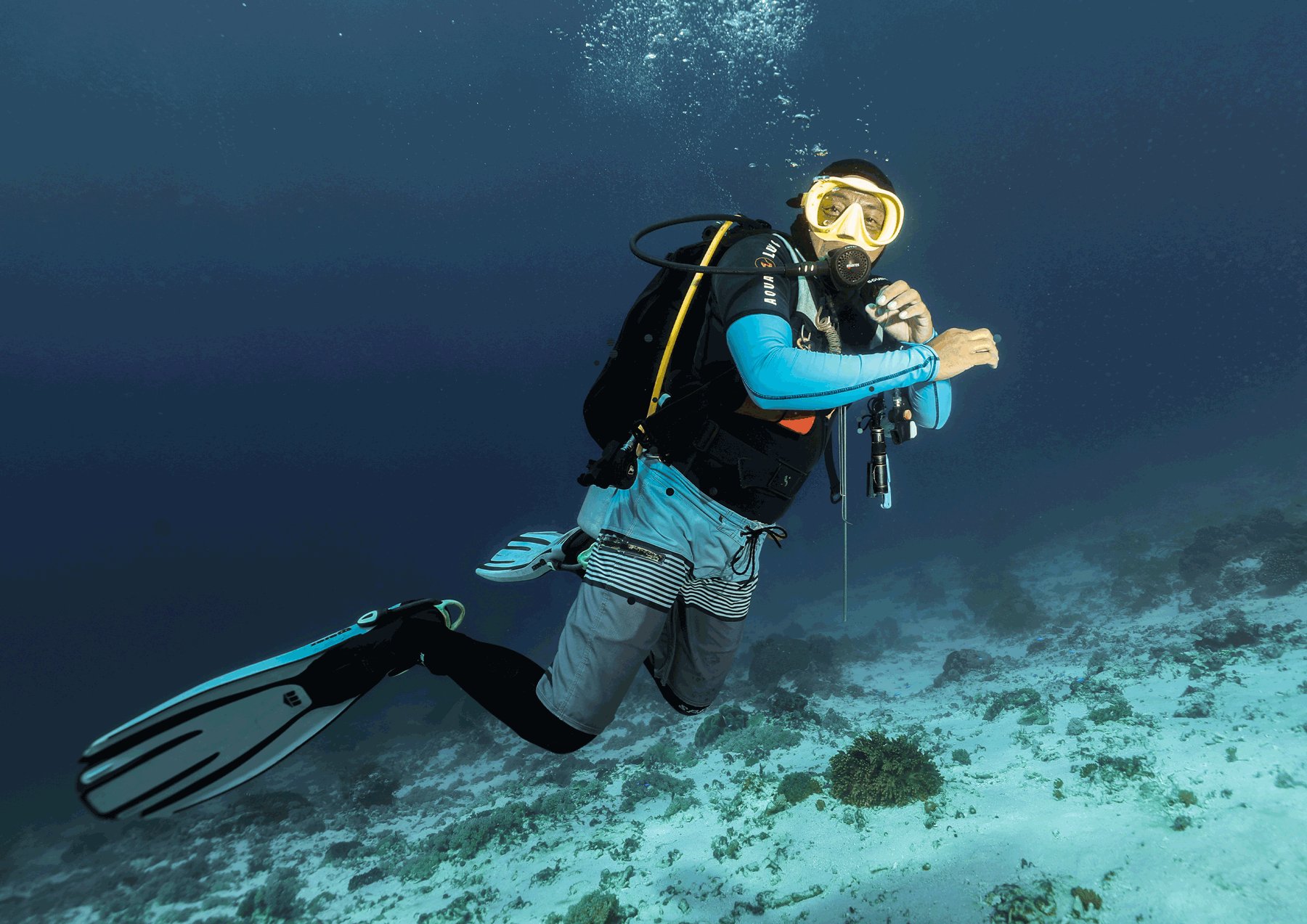 The term "muck" diving refers to the sediment found at the bottom of many dive sites coined by scuba legend Bob Halstead. This sediment may consist of sand, silt, and natural debris such as dead corals or coral rubble. Although typical muck diving locations may appear desolate and uninspiring at first glance, you should give this activity a try.
Unlike reef diving, where you can look around and enjoy the scenery, muck diving has no beautiful scenery and requires a more focused approach. Muck diving entails slowly and patiently exploring the sand or silt in search of distinguishable features such as fins or eyes.
What kind of Marine Life Might You See?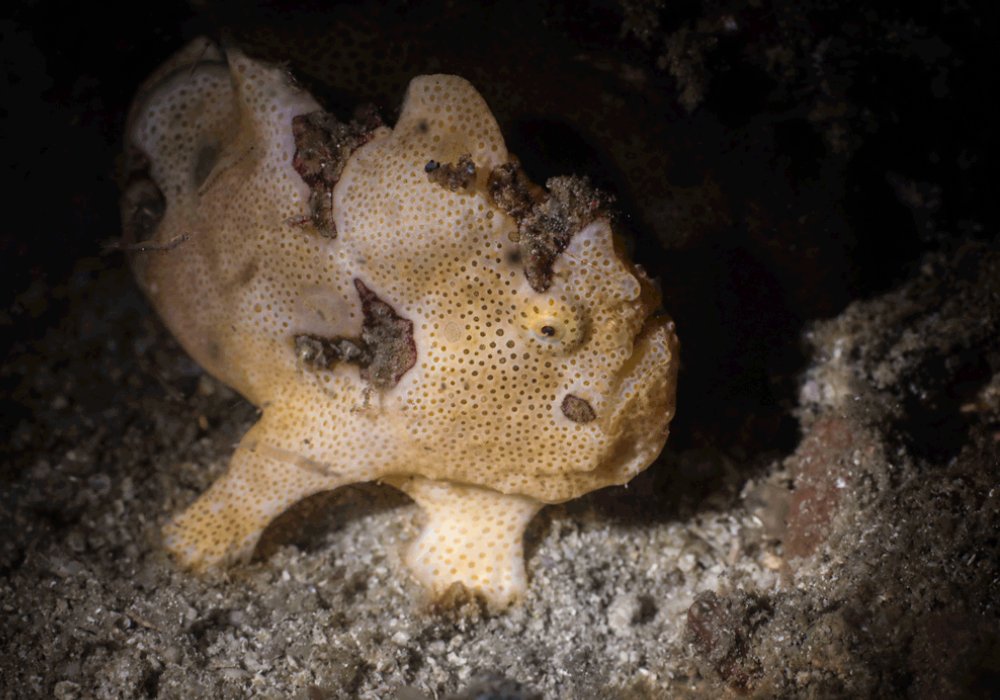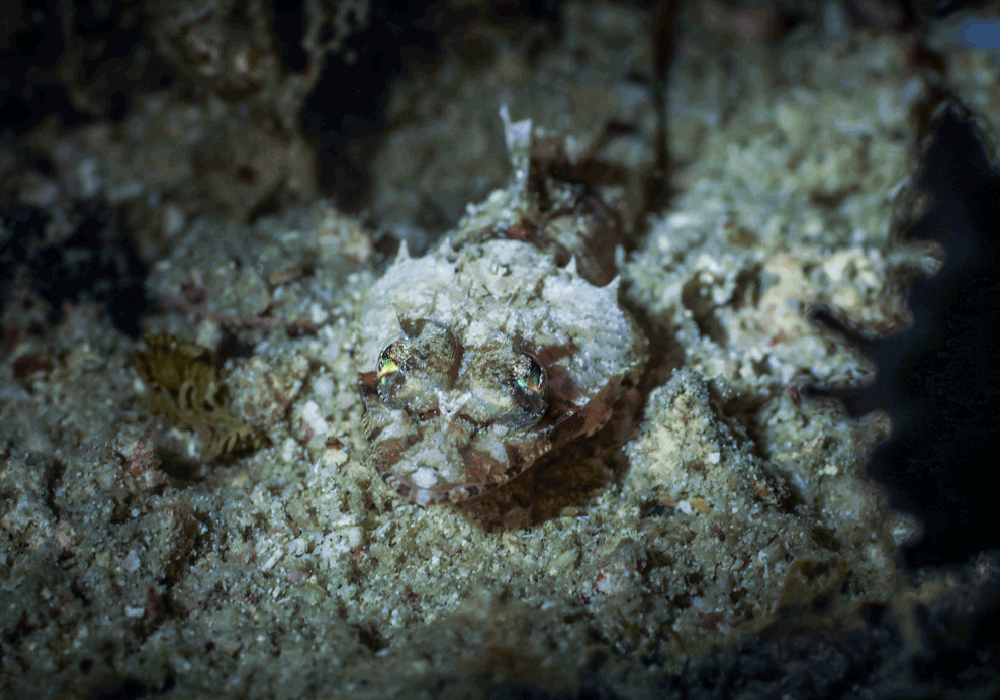 Once your eyes adjust, you may be able to see a variety of nudibranchs and sea slugs, numerous species of pipefish and ghost pipefish, flamboyant cuttlefish and flying gurnards, rare and wonderful blue ring octopus and mimic octopus, uncanny stargazers and stonefish, and that's just to name a few!
What you may also discover (depending on the dive site) is that the number of crustacean species, such as shrimp, crabs, krill, and barnacles, far outnumbers the number of fish on each dive. Mantis shrimps – both smashers and spearers harlequin shrimp, marble shrimp, squat lobsters, and many other types are among the sought after crustaceans.
What Should You Know Before You Go Muck Diving?
Muck diving, like any other type of diving, has a set of principles that you should be aware of in order to enjoy the experience without ruining it for your fellow divers or harming the environment.
Make an effort to keep the dive silt-free. Silt is easily disturbed, and a careless fin kicks can cause a silt cloud, limiting visibility for the entire group. Remember to kick slowly and to keep your fins up. Use a frog-like technique and, if available, rigid fins.
Recognize the dive procedure. You'll probably be spread out, noses to the sand, with the guide searching for and pointing out critters for you to see and photograph in turn.
Consider bringing a few extra items. Many muck diving sites have poor visibility, so bringing a dive light is a good idea even for day dives. You should also bring a magnifying glass because some critters are difficult to see with the naked eye. If you're there for the photos, a good macro lens is essential, as is a focus light.
Use proper diving etiquette. When you come across a critter, try not to frighten or disturb it. Never poke or move the critters for the sake of a good shot.
Learn about the local wildlife. When you know what to look for, it is always easier to spot more critters. Consider making a critter checklist.
Best Muck Diving in Indonesia
Indonesia has a number of fantastic muck diving destinations, including Lembeh Strait, known as the "Muck diving capital of the world." Liveaboard cruises visiting Lembeh Strait visit over 60 dive sites, and the area is ideal for muck diving photography due to its black sands that reduce glare.
Other muck diving highlights include Alor, with its black volcanic sands and underwater lava flows, and Ambon, with its white sands and coral bommies. Both areas have a lot of muck diving critters and interesting landscapes. Wakatobi, a group of four remote islands and UNESCO Marine Biosphere Reserve, is a coral reef area rather than a true muck diving area, but there is still plenty of macro life to see. 
Divers can also enjoy muck diving in other coral destinations such as Raja Ampat and Tulamben Bay on Bali's east coast.
Shallow and deeper muck diving sites can be found at various locations, so there is something for every diver who wants to try muck diving. New divers should be aware that muck diving in sandy areas necessitates good buoyancy and fin kicking skills to avoid disturbing the fine sands.
Divers should research the dive requirements and currents at various destinations before selecting the best muck diving liveaboard for them.
What Muck Diving Equipment do Divers Require?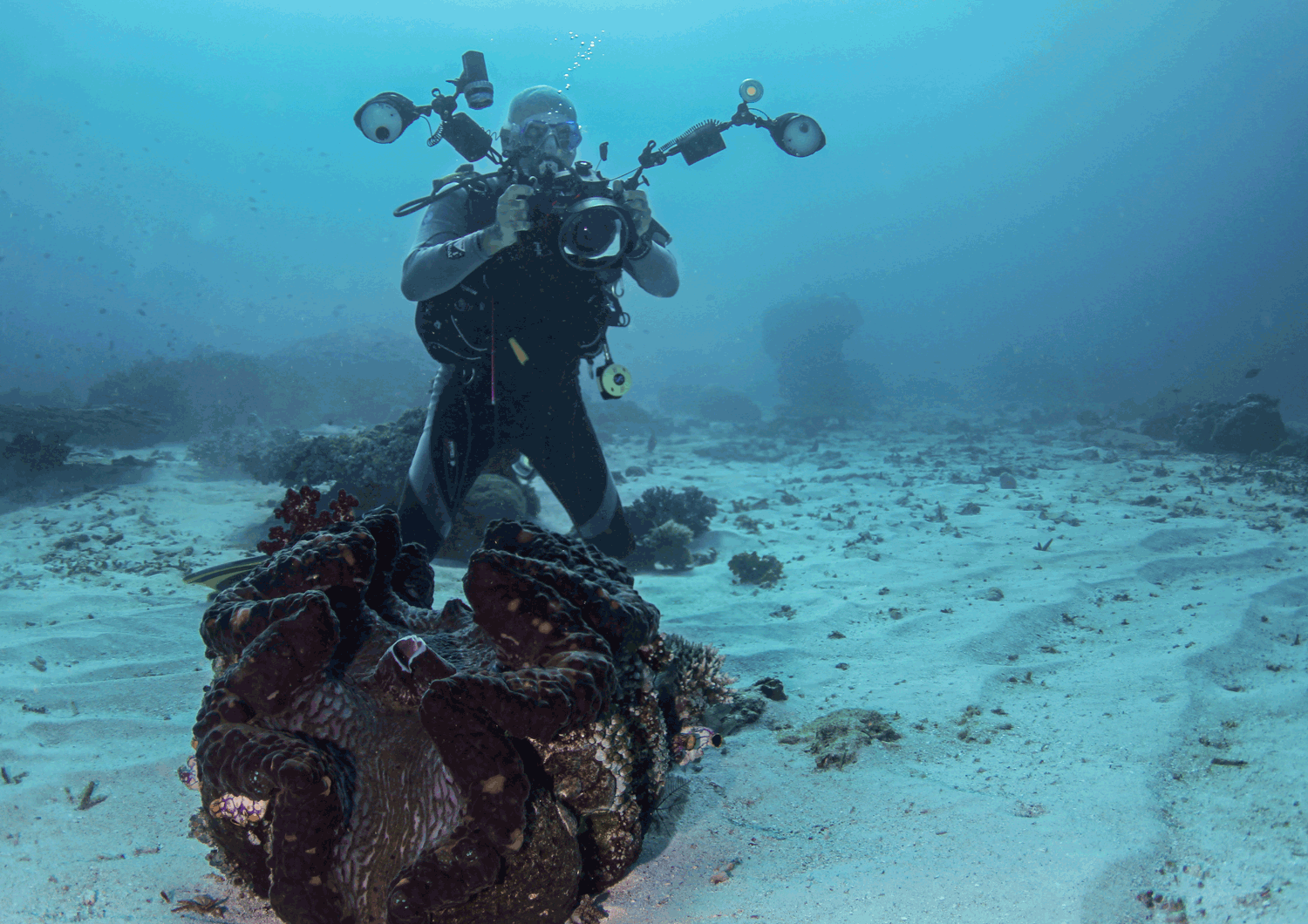 There are some useful dive equipment additions that can make muck diving easier and more enjoyable. Muck diving photography is popular, and a camera is essential. It can be difficult to rent cameras in more remote muck diving destinations, so we recommend that divers bring their own camera or check ahead of time for rental options.
Some divers like to carry a muck stick with them to help them stay stable while photographing the sands. A torch is useful for spotting small marine life and highlighting their various colors.
What Diving Abilities do Muck Divers Require?
To avoid disturbing the fine sand and silt at muck diving sites, the two most important muck diving tips are to master good buoyancy and the frog fin kicking technique.
Divers should expect to be patient while searching the muck for tiny marine life if they have any underwater photography skills.
What Are the Most Dangerous Aspects of Muck Diving?
The most dangerous aspect of muck diving is becoming addicted to it! It provides a completely unique perspective compared to other types of diving and can quickly become addictive as divers search for new muck critters and the perfect photograph to take home.
Enjoy Diving Trip in Raja Ampat and Komodo with La Galigo Liveaboard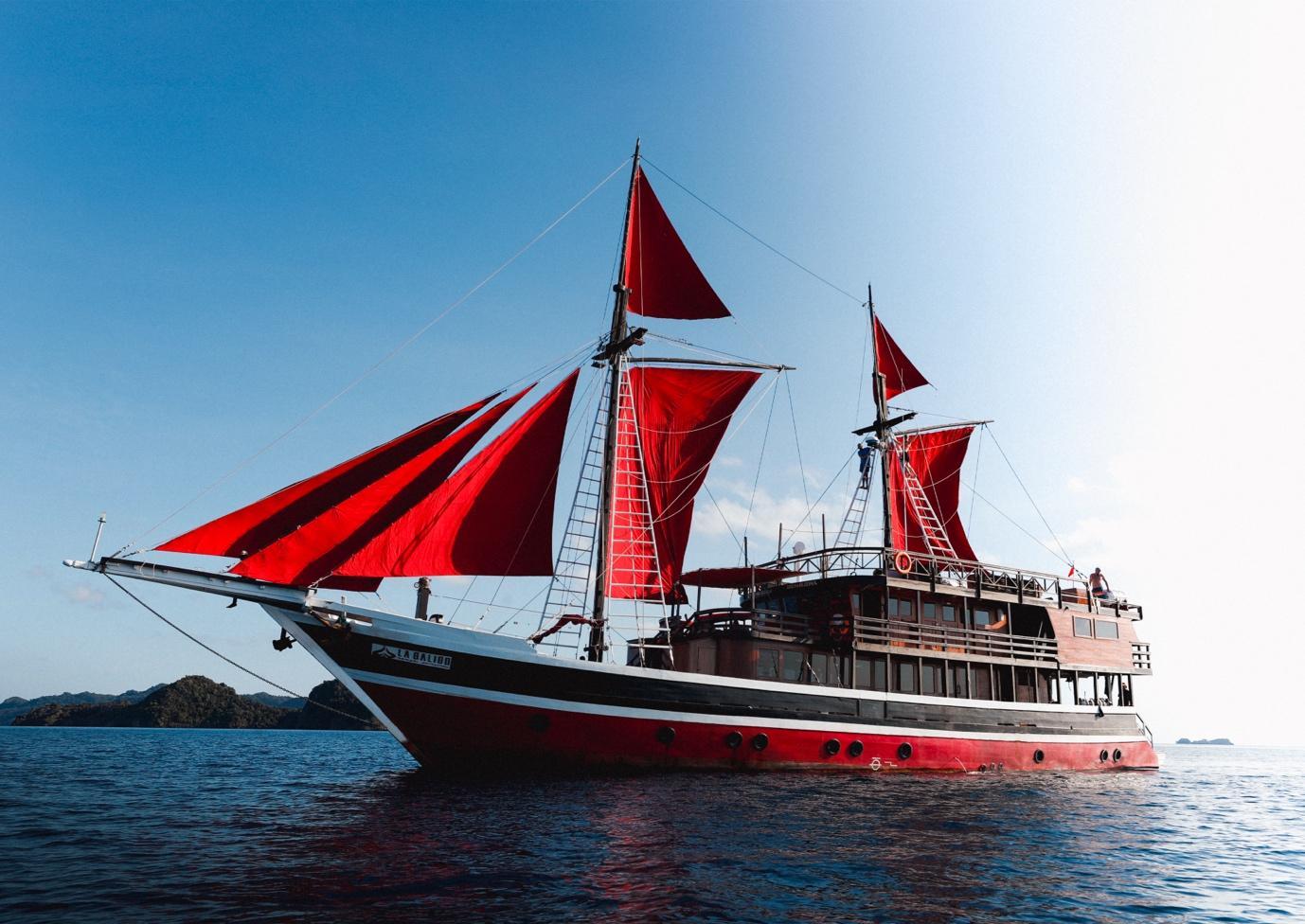 La Galigo is known as one of the best liveaboard diving boats in Raja Ampat Indonesia, and it offers trips to well-known diving destinations such as Komodo and Raja Ampat. The Coral Triangle is located in Indonesia, which has the highest marine biodiversity on the planet.
La Galigo Liveaboard Diving was founded in 2015 by two avid divers who wanted to explore some of Indonesia's pristine reefs but found that all existing scuba diving options were frequently out of their budget.
La Galigo Liveaboard Diving in Raja Ampat & Komodo is a friends and family affair, and our liveaboard diving in Raja Ampat & Komodo trips are always focused on fun, safety and guest comfortability, and are exceptional value for money. Our trip prices range from $2,160 for a six-day Komodo liveaboard diving trip to $3,375 for an eight-day Raja Ampat liveaboard diving trip. The price includes four meals a day, diving three to four times a day or snorkelling, and  land tours.
Where do you want to go liveaboard diving? Check our trip schedules below ▾