La Galigo Diving Raja Ampat: Need to Know Before Going to Raja Ampat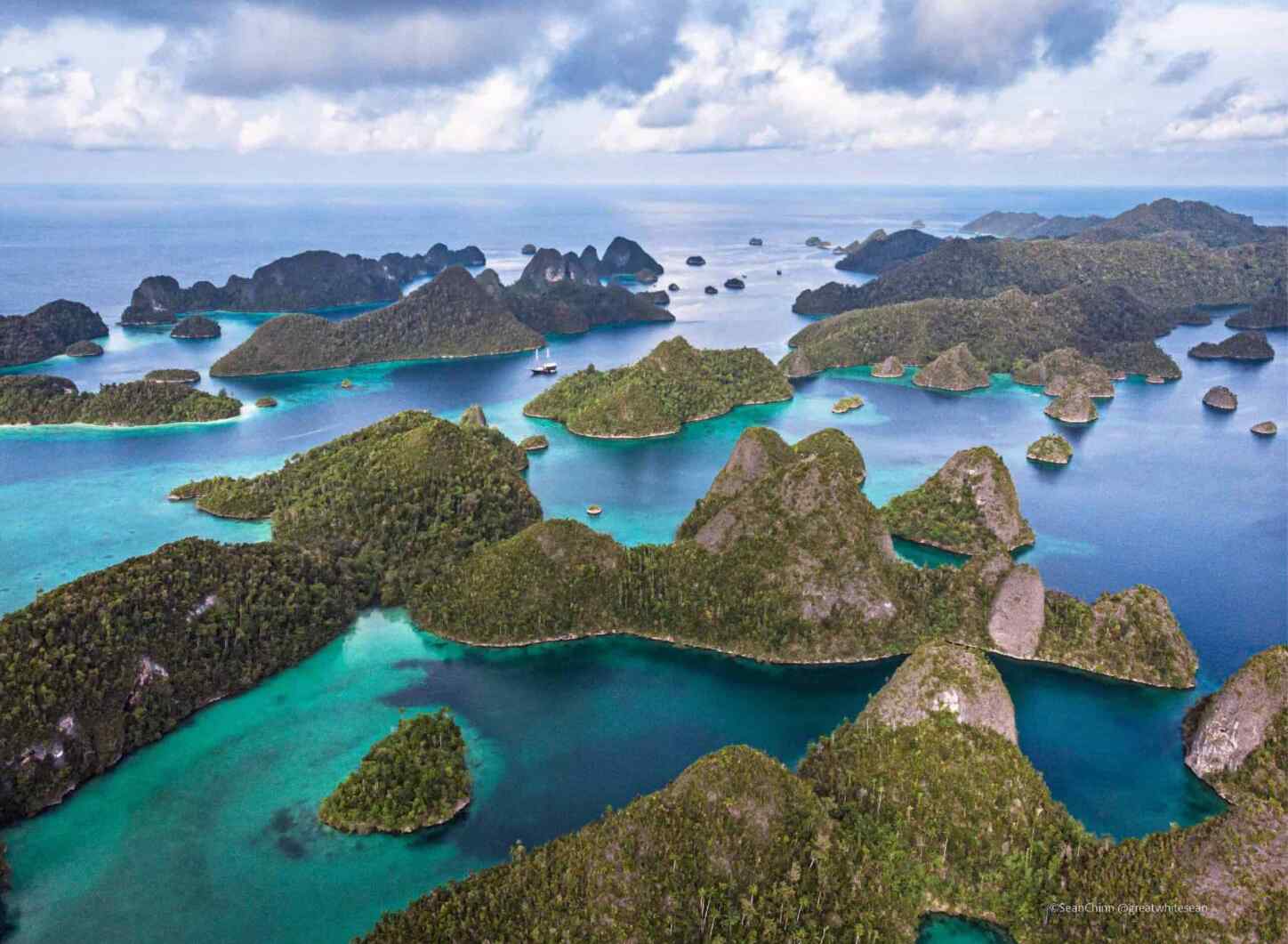 Raja Ampat's 1,500 islands and 46,000 square kilometers of species-rich sea are ideal for boat exploration and diving Raja Ampat. Indeed, safari diving is the only way to see many of this vast diving destination's highlights.
However, there are a few things to consider before booking a liveaboard for diving Raja Ampat. Continue reading to learn why a diving safari is the best way to explore Raja Ampat, as well as a description of the traditional Raja Ampat liveaboard route.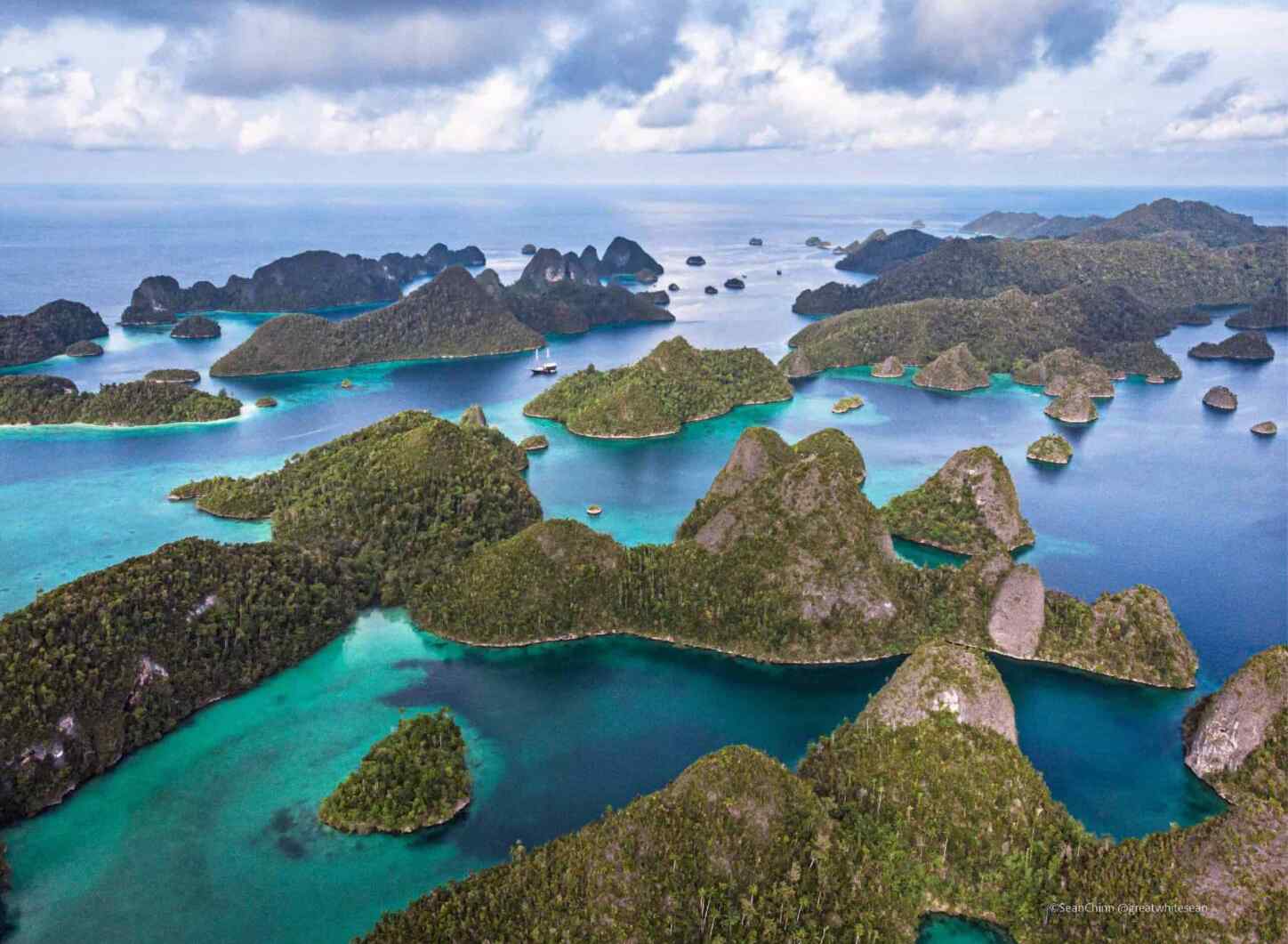 Is this your first time hearing about safari diving? Follow our comprehensive guide to liveaboard diving.
Why should you book your next cruise diving trip in La Galigo?
Raja Ampat is situated on the western tip of West Papua's Bird's Head Peninsula, on the eastern tip of Indonesia, where the islands meet the vast Pacific Ocean. Raja Ampat's impenetrable karst landscape makes it feel like it's at the end of the world, and its incredible marine environment, which is still in pristine condition, is reason enough for even experienced dive explorers to stop.
Diving in Raja Ampat on La Galigo Liveaboard
The name Raja Ampat certainly has a meaning, Raja Ampat is actually made up of four main islands in the archipelago, namely Misool, Salawati, Batanta, and Waigeo. However, more than a thousand other islands are scattered throughout the region, ranging from large islands to small pinnacles of coral that rise from turquoise lagoons. The resulting maze of waters is the ideal environment for liveaboards, allowing people to explore inaccessible areas and creating a unique atmosphere of adventure and discovery.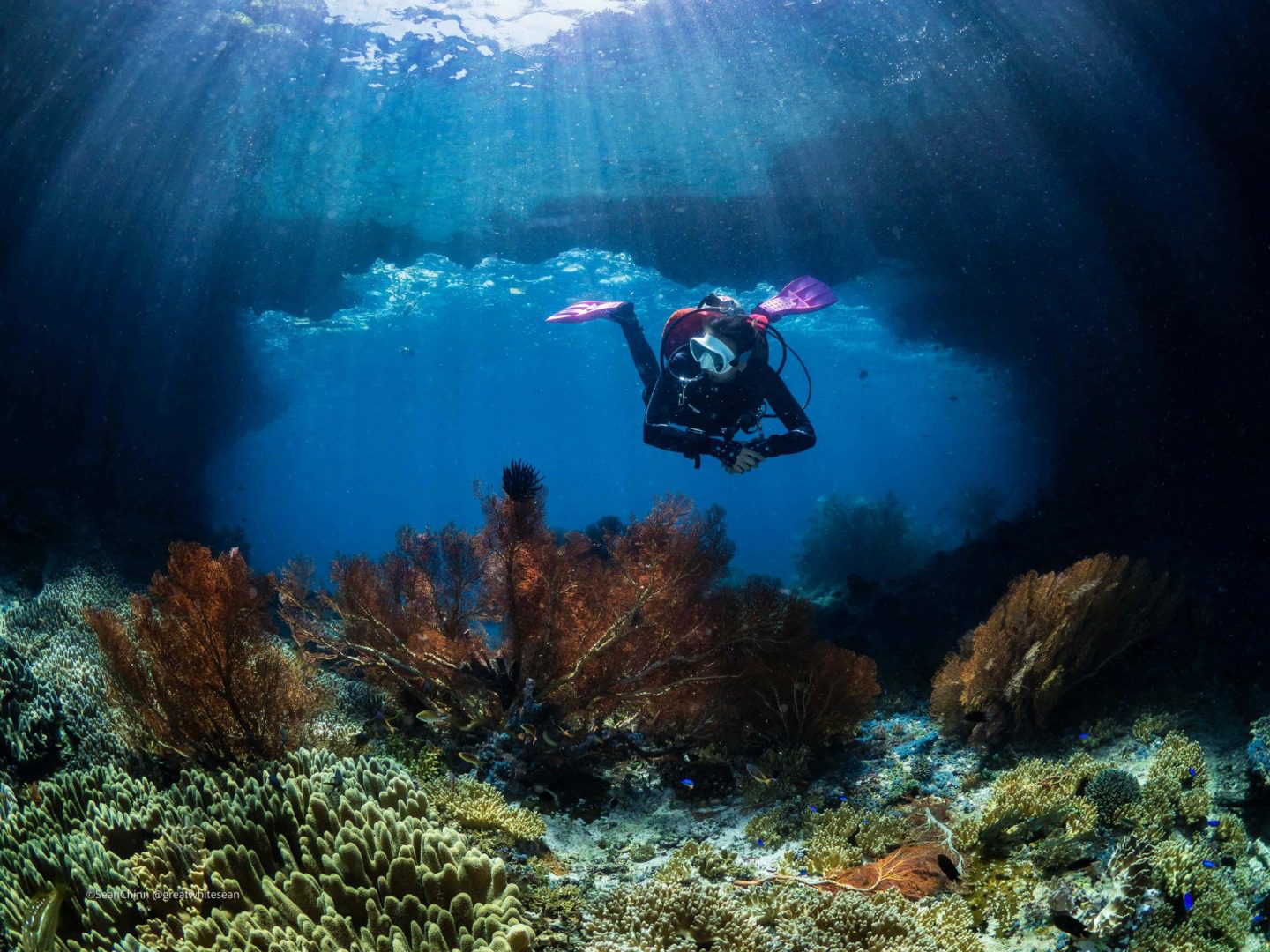 Unlike dive resorts, with a liveaboard you can also change the schedule of stops at a moment's notice, providing the best dive sites with the most favorable conditions at all times. You can also take part in road trips to different islands, walking through virgin jungle, visiting secluded sandy beaches, and searching for rare endemic wildlife, such as birds of paradise.
La Galigo Liveaboard is the best way to discover Raja Ampat's legendary biodiversity.
At the heart of the coral reef triangle, Raja Ampat is known as the center of marine biodiversity. Its location at the confluence of strong currents, coupled with shallow, sunlit seas, creates ideal conditions for coral growth that supports an incredible diversity of species, many of which are endemic to Raja Ampat.
The more dive sites you explore, the more marine biodiversity you will find, and La Galigo Liveaboard is the best option to see as many sites as possible. Most dive safari operators have structured their itineraries very well, allowing for three or four dives in one area during the day, followed by an overnight cruise to the next stop. Surely you too would want to experience world-class underwater beauty in a week's time, right?
North Raja Ampat and South Raja Ampat Diving
The Raja Ampat National Park is divided into two distinct regions by the convergence of two oceans. The seasons, wildlife, and ease of access differ slightly between the two regions, but one thing remains constant: incredible liveaboard diving.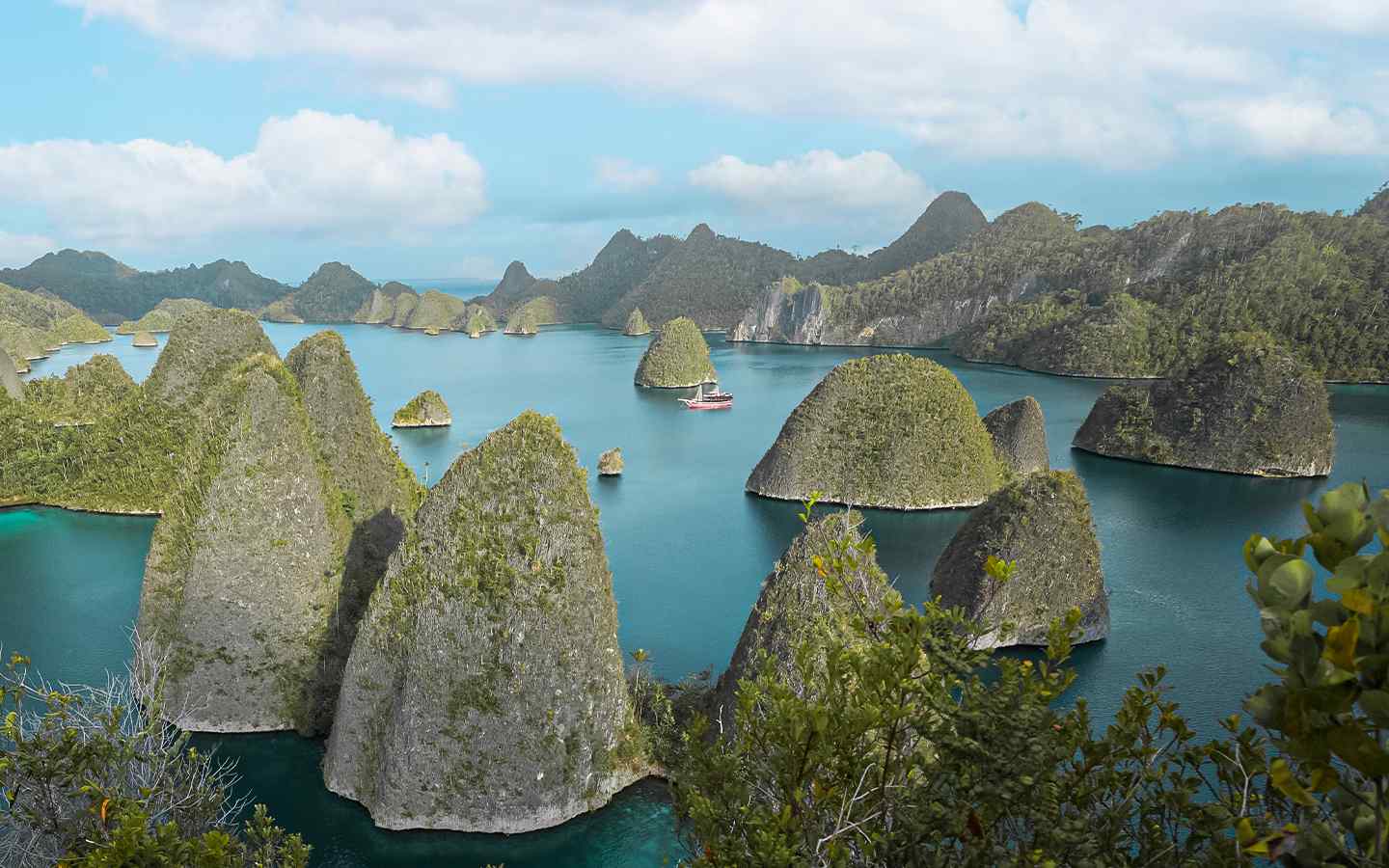 Northern Raja Ampat diving
The northern region of Raja Ampat includes the islands of Mansuar, Batanta, Waigeo, and Gam, as well as the famous Dampier Strait, which is home to the site with the most fish species ever recorded on a single dive. Tanjung Kri, Manta Sandy, Blue Magic, and Mayhem are among the well-known dive sites here, each offering stunning biodiversity and a range of diving conditions, from relaxed to fast-paced.
Raja Ampat South revolves around Misool, and a scattering of much smaller islands to the south and east. Soft corals thrive in the south, and most sites offer a kaleidoscope of colors. While conditions here are often calmer than in the north, they still offer plenty of opportunities for close-up views of larger, current-loving creatures. In fact, one of the best manta sites can be found in Misool, with the chance to see both reef mantas and ocean mantas at the same time.
General Tips – Within Asia, Singapore is an excellent starting point for your journey into Indonesia to reach Raja Ampat. Look into Silk Air flights to Manado. It may be necessary to spend the night in Manado before taking a short flight to Sorong, where La Galigo will be waiting for you in the harbor.
From Europe – The quickest route we've discovered is to fly with Singapore Airlines to Changi International Airport in Singapore. From there, we recommend flying with Silk Air, which will take you directly to Manado, Indonesia. There is a short flight from Manado to Sorong, the entry point to Raja Ampat.
From the Americas (West Coast) – United Airlines and their partners can fly you from the Americas' west coast to Manado, Indonesia, with approximately two transits. A quick flight with Lion Air or Wings Air will get you to Sorong, where you can board the ship.
From the Americas (East Coast) – At the time of compiling this information, China Southern was offering a one-stop flight from New York to Jakarta. The quickest way to get to Sorong (Raja Ampat) from Jakarta is to take a direct flight with Garuda Indonesia or Batik Airlines.
From Asia – The location of your flight will determine where we recommend you fly from. In general, Singapore is a good place to visit Raja Ampat because Silk Air makes it easy to reach Manado. After a short layover and flight, you will arrive in Sorong, Indonesian Papua, where you will board the boat.
From Australia – A flight from Perth to Bali is short and inexpensive, but we recommend booking an onward flight to Jakarta to save yourself the time and effort of multiple transits. From Jakarta, Garuda Indonesia, Batik, or Lion Air currently offer direct flights to Sorong. Travel times from the east vary, but we still recommend flying through to Jakarta and following the advice above.
Where do you want to go for liveaboard diving? Check our trip schedules below ▾