Top 5 Raja Ampat Dive Sites - Part 2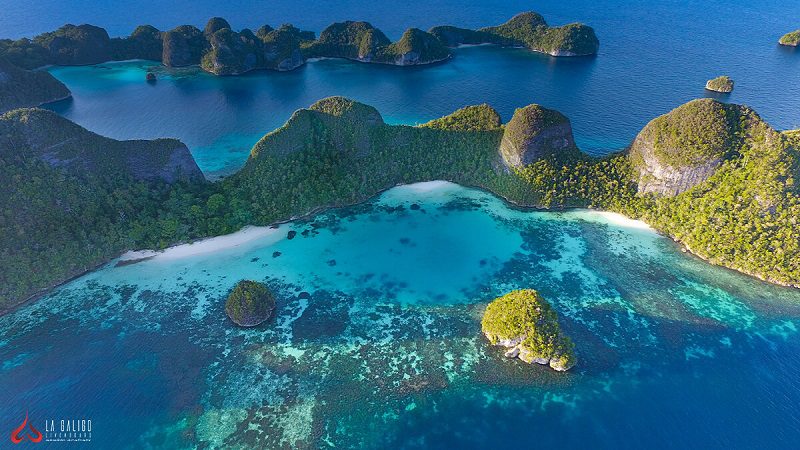 Now we continue to take a look at the best dive sites that Raja Ampat has to offer, focusing on the centre of Raja Ampat. These are the Top 5 Raja Ampat Dive Sites – Part 2
Central Raja Ampat (Dampier Strait) : Cape Kri and Blue Magic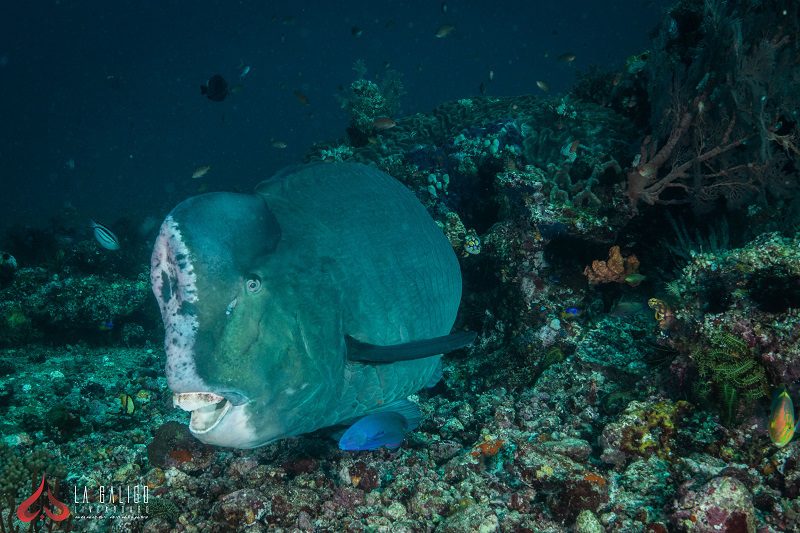 Cape Kri: Highest fish diversity in Raja Ampat
This is Raja Ampat's best known dive site. This site holds the tittle for Raja Ampat's highest number of fish species recorded on one dive. Cape Kri had 374 fish species recorded on this dive, ranking it in the worlds top 5 most numerous fish species dives.
The astonishing number of species is evident as soon as you drop into the water. Giant Trevally, Big Eyed Trevally, Barracuda's, Snapper's, Bumphead Parrot Fish, Queensland Grouper's, Black Tip Reef Sharks, White Tip Reef sharks – the list go's on and on.
This site is a submerged ridge that runs off the east end of Kri Island, in the centre of the Dampier Strait. Following the wall of this ridge, divers are amazed by the volume of marine life that passes them. Your dive guide will have already done a current check before you get in, to determine where you will start.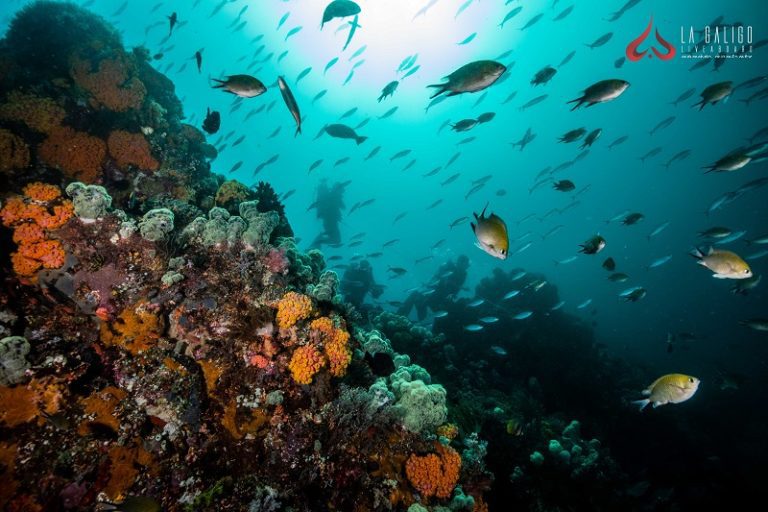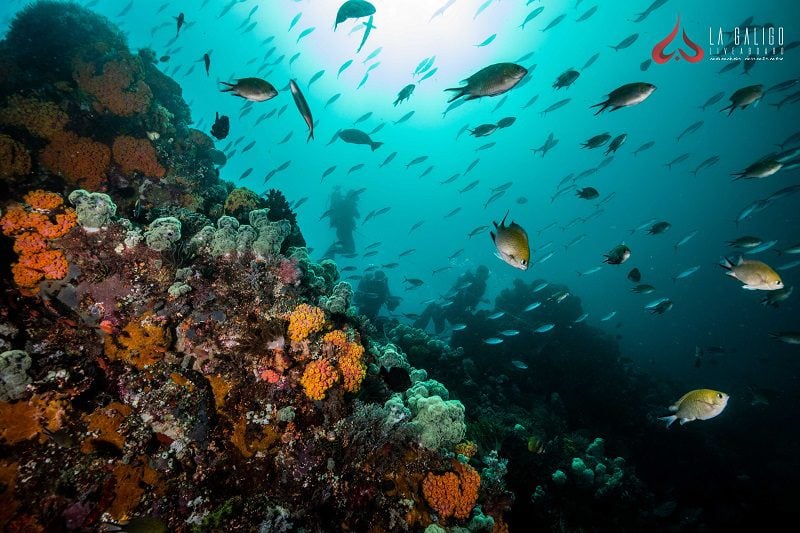 At certain points along the reef, the current really picks up as it sweeps up from the depths and over the ridge. This is where divers must beware of potentially dangerous down currents. At this point your experienced dive guide will signal you to attach a reef hook at around 8m to allow you to float in the current and watch the fish swim by. One of my favourite parts of this dive is looking down at the ridge bottom below and seeing the sharks on patrol. If pure diversity of species is your thing, then this is the site for you.
Cape Kri Dive Site
Location: East end of Kri Island, Dampier Strait region
Depths: 3m to 40m – best depth 15m on the wall and 8m on the ridge top
Marine life: Many different species of fish including sharks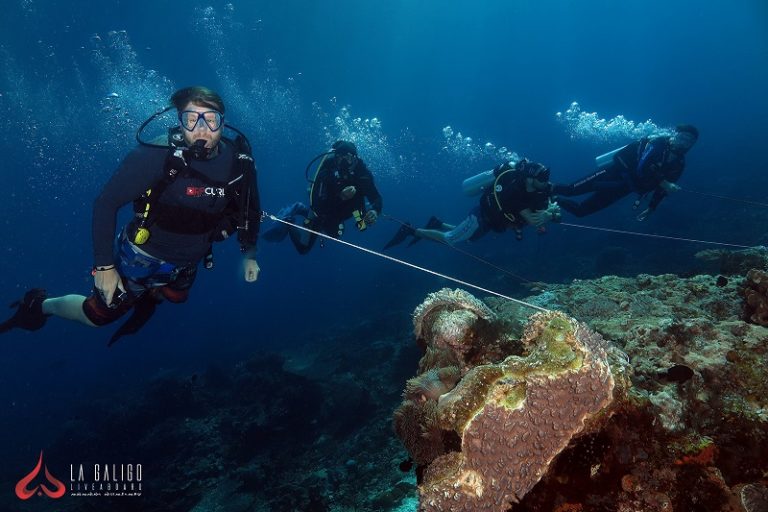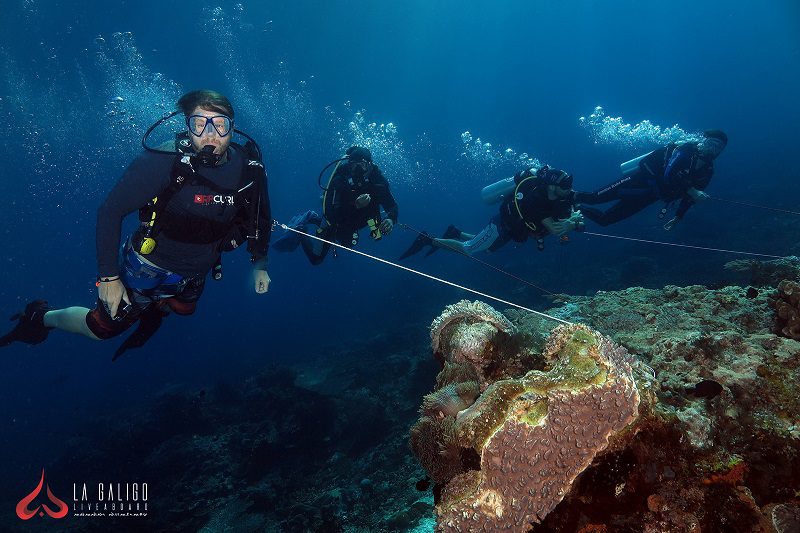 Blue Magic – Mild currents and a great mix of small and large species
Dropping into the blue, you will find a vibrant reef that sits at 6m below the surface teeming with life. Another of our favourite spots to have wild encounters with the graceful Giant Manta Rays. Here you will also find huge hard plate coral formations, hiding reclusive Tasseled Wobbegong Sharks.
Circumnavigating the gently sloping walls of this round reef, you will find a myriad of smaller creatures. Stop and pay special attention to the giant sea fans, latched onto these corals you will find the tiny Dennis Pygmy Seahorse, a Raja Ampat endemic species.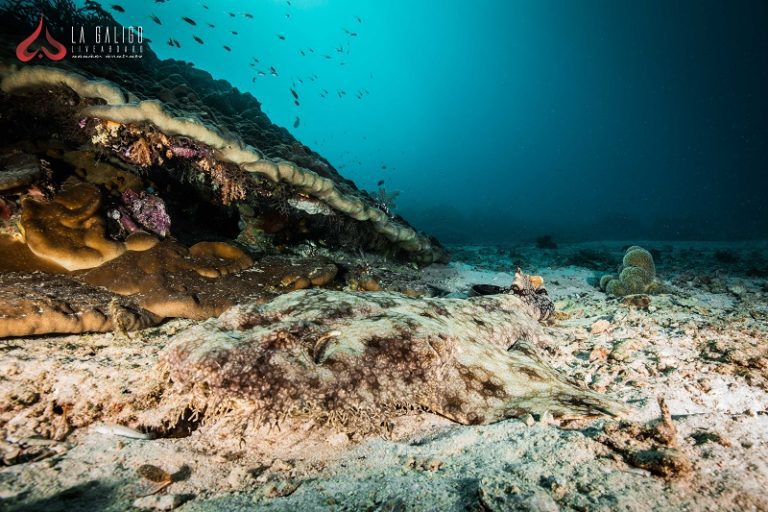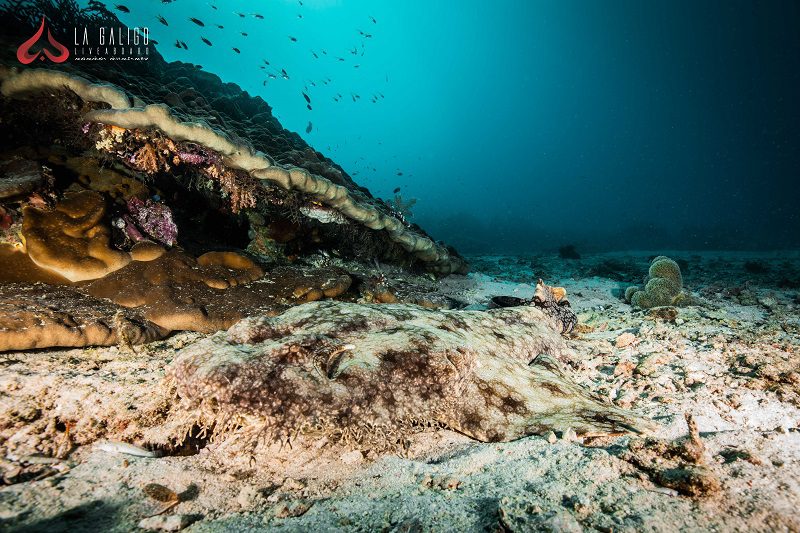 Returning to the top of the reef towards the end of your dive, you will continue to discover amazing species hidden amongst the maze of bommies and hard corals. Current picks up at one end of the reef and brings with it the massive Tuna and schools of Barracuda.
Much like Magic Mountain in the south, this dive site is a great mix of the smaller and larger marine life that Raja Ampat is famous for. Mild currents make this dive quite an easy and relaxed site to navigate.
Blue Magic Dive Site
Location: South of Misokon Island , Dampier Strait region
Depths: 6m to 30m – best depth 25m
Marine life: Highlights are Giant Black Pacific Manta Rays, Dennis Pygmy Seahorse and Tasseled Wobbegong Sharks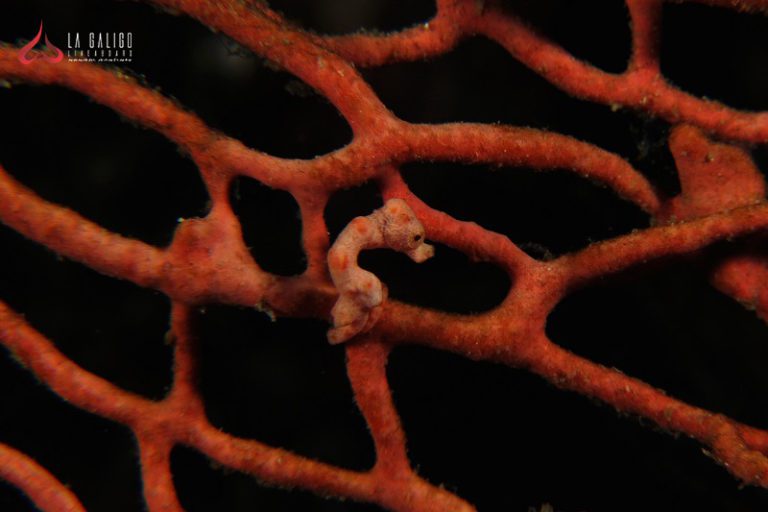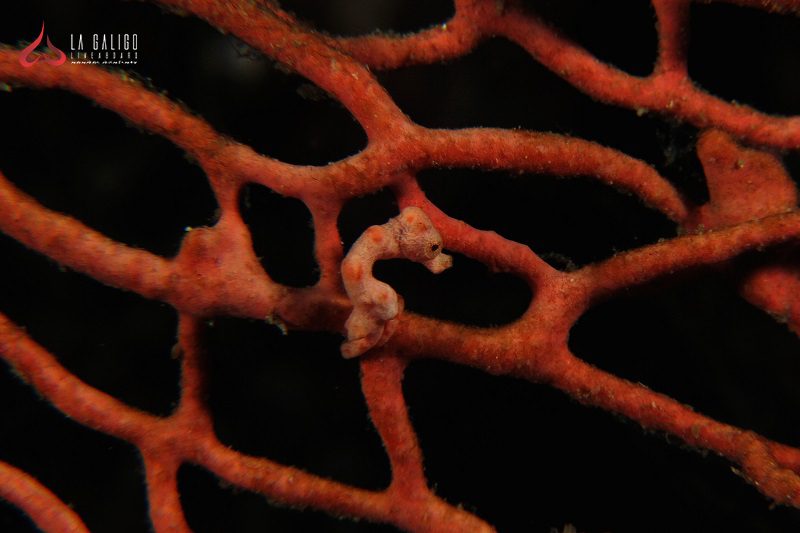 Where do you want to go for liveaboard diving? Check our trip schedules below ▾